Assignments: The Basic Law
The assignment of a right or obligation is a common contractual event under the law and the right to assign (or prohibition against assignments) is found in the majority of agreements, leases and business structural documents created in the United States.
As with many terms commonly used, people are familiar with the term but often are not aware or fully aware of what the terms entail. The concept of assignment of rights and obligations is one of those simple concepts with wide ranging ramifications in the contractual and business context and the law imposes severe restrictions on the validity and effect of assignment in many instances. Clear contractual provisions concerning assignments and rights should be in every document and structure created and this article will outline why such drafting is essential for the creation of appropriate and effective contracts and structures.
The reader should first read the article on Limited Liability Entities in the United States and Contracts since the information in those articles will be assumed in this article.
Basic Definitions and Concepts:
An assignment is the transfer of rights held by one party called the "assignor" to another party called the "assignee." The legal nature of the assignment and the contractual terms of the agreement between the parties determines some additional rights and liabilities that accompany the assignment. The assignment of rights under a contract usually completely transfers the rights to the assignee to receive the benefits accruing under the contract. Ordinarily, the term assignment is limited to the transfer of rights that are intangible, like contractual rights and rights connected with property. Merchants Service Co. v. Small Claims Court , 35 Cal. 2d 109, 113-114 (Cal. 1950).
An assignment will generally be permitted under the law unless there is an express prohibition against assignment in the underlying contract or lease. Where assignments are permitted, the assignor need not consult the other party to the contract but may merely assign the rights at that time. However, an assignment cannot have any adverse effect on the duties of the other party to the contract, nor can it diminish the chance of the other party receiving complete performance. The assignor normally remains liable unless there is an agreement to the contrary by the other party to the contract.
The effect of a valid assignment is to remove privity between the assignor and the obligor and create privity between the obligor and the assignee. Privity is usually defined as a direct and immediate contractual relationship. See Merchants case above.
Further, for the assignment to be effective in most jurisdictions, it must occur in the present. One does not normally assign a future right; the assignment vests immediate rights and obligations.
No specific language is required to create an assignment so long as the assignor makes clear his/her intent to assign identified contractual rights to the assignee. Since expensive litigation can erupt from ambiguous or vague language, obtaining the correct verbiage is vital. An agreement must manifest the intent to transfer rights and can either be oral or in writing and the rights assigned must be certain.
Note that an assignment of an interest is the transfer of some identifiable property, claim, or right from the assignor to the assignee. The assignment operates to transfer to the assignee all of the rights, title, or interest of the assignor in the thing assigned. A transfer of all rights, title, and interests conveys everything that the assignor owned in the thing assigned and the assignee stands in the shoes of the assignor. Knott v. McDonald's Corp ., 985 F. Supp. 1222 (N.D. Cal. 1997)
The parties must intend to effectuate an assignment at the time of the transfer, although no particular language or procedure is necessary. As long ago as the case of National Reserve Co. v. Metropolitan Trust Co ., 17 Cal. 2d 827 (Cal. 1941), the court held that in determining what rights or interests pass under an assignment, the intention of the parties as manifested in the instrument is controlling.
The intent of the parties to an assignment is a question of fact to be derived not only from the instrument executed by the parties but also from the surrounding circumstances. When there is no writing to evidence the intention to transfer some identifiable property, claim, or right, it is necessary to scrutinize the surrounding circumstances and parties' acts to ascertain their intentions. Strosberg v. Brauvin Realty Servs., 295 Ill. App. 3d 17 (Ill. App. Ct. 1st Dist. 1998)
The general rule applicable to assignments of choses in action is that an assignment, unless there is a contract to the contrary, carries with it all securities held by the assignor as collateral to the claim and all rights incidental thereto and vests in the assignee the equitable title to such collateral securities and incidental rights. An unqualified assignment of a contract or chose in action, however, with no indication of the intent of the parties, vests in the assignee the assigned contract or chose and all rights and remedies incidental thereto.
More examples: In Strosberg v. Brauvin Realty Servs ., 295 Ill. App. 3d 17 (Ill. App. Ct. 1st Dist. 1998), the court held that the assignee of a party to a subordination agreement is entitled to the benefits and is subject to the burdens of the agreement. In Florida E. C. R. Co. v. Eno , 99 Fla. 887 (Fla. 1930), the court held that the mere assignment of all sums due in and of itself creates no different or other liability of the owner to the assignee than that which existed from the owner to the assignor.
And note that even though an assignment vests in the assignee all rights, remedies, and contingent benefits which are incidental to the thing assigned, those which are personal to the assignor and for his sole benefit are not assigned. Rasp v. Hidden Valley Lake, Inc ., 519 N.E.2d 153, 158 (Ind. Ct. App. 1988). Thus, if the underlying agreement provides that a service can only be provided to X, X cannot assign that right to Y.
Novation Compared to Assignment:
Although the difference between a novation and an assignment may appear narrow, it is an essential one. "Novation is a act whereby one party transfers all its obligations and benefits under a contract to a third party." In a novation, a third party successfully substitutes the original party as a party to the contract. "When a contract is novated, the other contracting party must be left in the same position he was in prior to the novation being made."
A sublease is the transfer when a tenant retains some right of reentry onto the leased premises. However, if the tenant transfers the entire leasehold estate, retaining no right of reentry or other reversionary interest, then the transfer is an assignment. The assignor is normally also removed from liability to the landlord only if the landlord consents or allowed that right in the lease. In a sublease, the original tenant is not released from the obligations of the original lease.
Equitable Assignments:
An equitable assignment is one in which one has a future interest and is not valid at law but valid in a court of equity. In National Bank of Republic v. United Sec. Life Ins. & Trust Co. , 17 App. D.C. 112 (D.C. Cir. 1900), the court held that to constitute an equitable assignment of a chose in action, the following has to occur generally: anything said written or done, in pursuance of an agreement and for valuable consideration, or in consideration of an antecedent debt, to place a chose in action or fund out of the control of the owner, and appropriate it to or in favor of another person, amounts to an equitable assignment. Thus, an agreement, between a debtor and a creditor, that the debt shall be paid out of a specific fund going to the debtor may operate as an equitable assignment.
In Egyptian Navigation Co. v. Baker Invs. Corp. , 2008 U.S. Dist. LEXIS 30804 (S.D.N.Y. Apr. 14, 2008), the court stated that an equitable assignment occurs under English law when an assignor, with an intent to transfer his/her right to a chose in action, informs the assignee about the right so transferred.
An executory agreement or a declaration of trust are also equitable assignments if unenforceable as assignments by a court of law but enforceable by a court of equity exercising sound discretion according to the circumstances of the case. Since California combines courts of equity and courts of law, the same court would hear arguments as to whether an equitable assignment had occurred. Quite often, such relief is granted to avoid fraud or unjust enrichment.
Note that obtaining an assignment through fraudulent means invalidates the assignment. Fraud destroys the validity of everything into which it enters. It vitiates the most solemn contracts, documents, and even judgments. Walker v. Rich , 79 Cal. App. 139 (Cal. App. 1926). If an assignment is made with the fraudulent intent to delay, hinder, and defraud creditors, then it is void as fraudulent in fact. See our article on Transfers to Defraud Creditors .
But note that the motives that prompted an assignor to make the transfer will be considered as immaterial and will constitute no defense to an action by the assignee, if an assignment is considered as valid in all other respects.
Enforceability of Assignments:
Whether a right under a contract is capable of being transferred is determined by the law of the place where the contract was entered into. The validity and effect of an assignment is determined by the law of the place of assignment. The validity of an assignment of a contractual right is governed by the law of the state with the most significant relationship to the assignment and the parties.
In some jurisdictions, the traditional conflict of laws rules governing assignments has been rejected and the law of the place having the most significant contacts with the assignment applies. In Downs v. American Mut. Liability Ins. Co ., 14 N.Y.2d 266 (N.Y. 1964), a wife and her husband separated and the wife obtained a judgment of separation from the husband in New York. The judgment required the husband to pay a certain yearly sum to the wife. The husband assigned 50 percent of his future salary, wages, and earnings to the wife. The agreement authorized the employer to make such payments to the wife.
After the husband moved from New York, the wife learned that he was employed by an employer in Massachusetts. She sent the proper notice and demanded payment under the agreement. The employer refused and the wife brought an action for enforcement. The court observed that Massachusetts did not prohibit assignment of the husband's wages. Moreover, Massachusetts law was not controlling because New York had the most significant relationship with the assignment. Therefore, the court ruled in favor of the wife.
Therefore, the validity of an assignment is determined by looking to the law of the forum with the most significant relationship to the assignment itself. To determine the applicable law of assignments, the court must look to the law of the state which is most significantly related to the principal issue before it.
Assignment of Contractual Rights:
Generally, the law allows the assignment of a contractual right unless the substitution of rights would materially change the duty of the obligor, materially increase the burden or risk imposed on the obligor by the contract, materially impair the chance of obtaining return performance, or materially reduce the value of the performance to the obligor. Restat 2d of Contracts, § 317(2)(a). This presumes that the underlying agreement is silent on the right to assign.
If the contract specifically precludes assignment, the contractual right is not assignable. Whether a contract is assignable is a matter of contractual intent and one must look to the language used by the parties to discern that intent.
In the absence of an express provision to the contrary, the rights and duties under a bilateral executory contract that does not involve personal skill, trust, or confidence may be assigned without the consent of the other party. But note that an assignment is invalid if it would materially alter the other party's duties and responsibilities. Once an assignment is effective, the assignee stands in the shoes of the assignor and assumes all of assignor's rights. Hence, after a valid assignment, the assignor's right to performance is extinguished, transferred to assignee, and the assignee possesses the same rights, benefits, and remedies assignor once possessed. Robert Lamb Hart Planners & Architects v. Evergreen, Ltd. , 787 F. Supp. 753 (S.D. Ohio 1992).
On the other hand, an assignee's right against the obligor is subject to "all of the limitations of the assignor's right, all defenses thereto, and all set-offs and counterclaims which would have been available against the assignor had there been no assignment, provided that these defenses and set-offs are based on facts existing at the time of the assignment." See Robert Lamb , case, above.
The power of the contract to restrict assignment is broad. Usually, contractual provisions that restrict assignment of the contract without the consent of the obligor are valid and enforceable, even when there is statutory authorization for the assignment. The restriction of the power to assign is often ineffective unless the restriction is expressly and precisely stated. Anti-assignment clauses are effective only if they contain clear, unambiguous language of prohibition. Anti-assignment clauses protect only the obligor and do not affect the transaction between the assignee and assignor.
Usually, a prohibition against the assignment of a contract does not prevent an assignment of the right to receive payments due, unless circumstances indicate the contrary. Moreover, the contracting parties cannot, by a mere non-assignment provision, prevent the effectual alienation of the right to money which becomes due under the contract.
A contract provision prohibiting or restricting an assignment may be waived, or a party may so act as to be estopped from objecting to the assignment, such as by effectively ratifying the assignment. The power to void an assignment made in violation of an anti-assignment clause may be waived either before or after the assignment. See our article on Contracts.
Noncompete Clauses and Assignments:
Of critical import to most buyers of businesses is the ability to ensure that key employees of the business being purchased cannot start a competing company. Some states strictly limit such clauses, some do allow them. California does restrict noncompete clauses, only allowing them under certain circumstances. A common question in those states that do allow them is whether such rights can be assigned to a new party, such as the buyer of the buyer.
A covenant not to compete, also called a non-competitive clause, is a formal agreement prohibiting one party from performing similar work or business within a designated area for a specified amount of time. This type of clause is generally included in contracts between employer and employee and contracts between buyer and seller of a business.
Many workers sign a covenant not to compete as part of the paperwork required for employment. It may be a separate document similar to a non-disclosure agreement, or buried within a number of other clauses in a contract. A covenant not to compete is generally legal and enforceable, although there are some exceptions and restrictions.
Whenever a company recruits skilled employees, it invests a significant amount of time and training. For example, it often takes years before a research chemist or a design engineer develops a workable knowledge of a company's product line, including trade secrets and highly sensitive information. Once an employee gains this knowledge and experience, however, all sorts of things can happen. The employee could work for the company until retirement, accept a better offer from a competing company or start up his or her own business.
A covenant not to compete may cover a number of potential issues between employers and former employees. Many companies spend years developing a local base of customers or clients. It is important that this customer base not fall into the hands of local competitors. When an employee signs a covenant not to compete, he or she usually agrees not to use insider knowledge of the company's customer base to disadvantage the company. The covenant not to compete often defines a broad geographical area considered off-limits to former employees, possibly tens or hundreds of miles.
Another area of concern covered by a covenant not to compete is a potential 'brain drain'. Some high-level former employees may seek to recruit others from the same company to create new competition. Retention of employees, especially those with unique skills or proprietary knowledge, is vital for most companies, so a covenant not to compete may spell out definite restrictions on the hiring or recruiting of employees.
A covenant not to compete may also define a specific amount of time before a former employee can seek employment in a similar field. Many companies offer a substantial severance package to make sure former employees are financially solvent until the terms of the covenant not to compete have been met.
Because the use of a covenant not to compete can be controversial, a handful of states, including California, have largely banned this type of contractual language. The legal enforcement of these agreements falls on individual states, and many have sided with the employee during arbitration or litigation. A covenant not to compete must be reasonable and specific, with defined time periods and coverage areas. If the agreement gives the company too much power over former employees or is ambiguous, state courts may declare it to be overbroad and therefore unenforceable. In such case, the employee would be free to pursue any employment opportunity, including working for a direct competitor or starting up a new company of his or her own.
It has been held that an employee's covenant not to compete is assignable where one business is transferred to another, that a merger does not constitute an assignment of a covenant not to compete, and that a covenant not to compete is enforceable by a successor to the employer where the assignment does not create an added burden of employment or other disadvantage to the employee. However, in some states such as Hawaii, it has also been held that a covenant not to compete is not assignable and under various statutes for various reasons that such covenants are not enforceable against an employee by a successor to the employer. Hawaii v. Gannett Pac. Corp. , 99 F. Supp. 2d 1241 (D. Haw. 1999)
It is vital to obtain the relevant law of the applicable state before drafting or attempting to enforce assignment rights in this particular area.
Conclusion:
In the current business world of fast changing structures, agreements, employees and projects, the ability to assign rights and obligations is essential to allow flexibility and adjustment to new situations. Conversely, the ability to hold a contracting party into the deal may be essential for the future of a party. Thus, the law of assignments and the restriction on same is a critical aspect of every agreement and every structure. This basic provision is often glanced at by the contracting parties, or scribbled into the deal at the last minute but can easily become the most vital part of the transaction.
As an example, one client of ours came into the office outraged that his co venturer on a sizable exporting agreement, who had excellent connections in Brazil, had elected to pursue another venture instead and assigned the agreement to a party unknown to our client and without the business contacts our client considered vital. When we examined the handwritten agreement our client had drafted in a restaurant in Sao Paolo, we discovered there was no restriction on assignment whatsoever…our client had not even considered that right when drafting the agreement after a full day of work.
One choses who one does business with carefully…to ensure that one's choice remains the party on the other side of the contract, one must master the ability to negotiate proper assignment provisions.
Founded in 1939, our law firm combines the ability to represent clients in domestic or international matters with the personal interaction with clients that is traditional to a long established law firm.
Read more about our firm
© 2022, Stimmel, Stimmel & Roeser, All rights reserved  | Terms of Use | Site by Bay Design
Limited liability company (LLC)
Corporation (C corp, S corp)
Doing business as (DBA)
Sole proprietorship
Registered Agent Services
Annual report
Contracts & agreements
Business licenses
Foreign qualification
Corporate amendment
LZ Tax Services
Trademark registration
Trademark search
Trademark monitoring
Provisional patent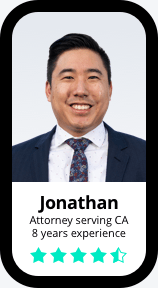 Estate Plan Bundle
Last will & testament
Living trust
Power of attorney
Living will
Name change
Residential lease
Property deed transfer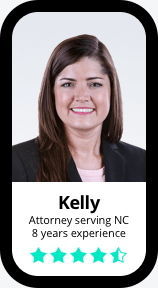 For attorneys
Check my order status
Understanding an assignment and assumption agreement by Belle Wong, J.D.
Understanding an assignment and assumption agreement
Need to assign your rights and duties under a contract? Learn more about the basics of an assignment and assumption agreement.
by Belle Wong, J.D. updated February 08, 2023 · 3 min read
While every business should try its best to meet its contractual obligations, changes in circumstance can happen that could necessitate transferring your rights and duties under a contract to another party who would be better able to meet those obligations.
If you find yourself in such a situation, and your contract provides for the possibility of assignment, an assignment and assumption agreement can be a good option for preserving your relationship with the party you initially contracted with, while at the same time enabling you to pass on your contractual rights and duties to a third party.
The assignment and assumption agreement
An assignment and assumption agreement is used after a contract is signed, in order to transfer one of the contracting party's rights and obligations to a third party who was not originally a party to the contract. The party making the assignment is called the assignor, while the third party accepting the assignment is known as the assignee.
In order for an assignment and assumption agreement to be valid, the following criteria need to be met:
The initial contract must provide for the possibility of assignment by one of the initial contracting parties.
The assignor must agree to assign their rights and duties under the contract to the assignee.
The assignee must agree to accept, or "assume," those contractual rights and duties.
The other party to the initial contract must consent to the transfer of rights and obligations to the assignee.
A standard assignment and assumption contract is often a good starting point if you need to enter into an assignment and assumption agreement. However, for more complex situations, such as an assignment and amendment agreement in which several of the initial contract terms will be modified, or where only some, but not all, rights and duties will be assigned, it's a good idea to retain the services of an attorney who can help you draft an agreement that will meet all your needs.
The basics of assignment and assumption
When you're ready to enter into an assignment and assumption agreement, it's a good idea to have a firm grasp of the basics of assignment:
First, carefully read and understand the assignment and assumption provision in the initial contract. Contracts vary widely in their language on this topic, and each contract will have specific criteria that must be met in order for a valid assignment of rights to take place.
All parties to the agreement should carefully review the document to make sure they each know what they're agreeing to, and to help ensure that all important terms and conditions have been addressed in the agreement.
Until the agreement is signed by all the parties involved, the assignor will still be obligated for all responsibilities stated in the initial contract. If you are the assignor, you need to ensure that you continue with business as usual until the assignment and assumption agreement has been properly executed.
Filling in the assignment and assumption agreement
Unless you're dealing with a complex assignment situation, working with a template often is a good way to begin drafting an assignment and assumption agreement that will meet your needs. Generally speaking, your agreement should include the following information:
Identification of the existing agreement, including details such as the date it was signed and the parties involved, and the parties' rights to assign under this initial agreement
The effective date of the assignment and assumption agreement
Identification of the party making the assignment (the assignor), and a statement of their desire to assign their rights under the initial contract
Identification of the third party accepting the assignment (the assignee), and a statement of their acceptance of the assignment
Identification of the other initial party to the contract, and a statement of their consent to the assignment and assumption agreement
A section stating that the initial contract is continued; meaning, that, other than the change to the parties involved, all terms and conditions in the original contract stay the same
In addition to these sections that are specific to an assignment and assumption agreement, your contract should also include standard contract language, such as clauses about indemnification, future amendments, and governing law.
Sometimes circumstances change, and as a business owner you may find yourself needing to assign your rights and duties under a contract to another party. A properly drafted assignment and assumption agreement can help you make the transfer smoothly while, at the same time, preserving the cordiality of your initial business relationship under the original contract.
About the Author
Belle Wong, J.D.
You may also like
Business Management
Assignment And Assumption Agreement - How to Guide
1. Overview After a contract has been signed, a change in business climate or in a party's liquidity can necessitate an assignment of that agreement. If both of the original parties agree to the change and sign documents transferring existing interests and obligations, an agreement can be assigned and assumed by a third party.
May 02, 2022 · 5 min read
Assignment Of Commercial Lease With Landlord Consent - How to Guide
1. Overview Occasionally, tenants want to leave a rental property before the end of their lease. Individuals may take new jobs in new cities, and companies may go out of business or sell their enterprise to a third party. Whatever the reason, tenants can transfer their lease interests to new parties by completing an assignment of the lease.
May 02, 2022 · 11 min read
Navigating the assignment of a residential lease
A landlord can assign his leases to a new buyer of his building. Likewise, a tenant may be able to assign his lease if he needs to relocate. Find out how to assign your lease and what you can do to protect yourself when doing so.
Feb 02, 2023 · 3 min read
Termination and release agreement — How to guide
1. Overview The end of an agreement is as important as its beginning. A change in the business climate or in the parties' goals may signal that it's time to terminate the contract and release the parties from their duties. A clean break will give both parties peace of mind, discharging their obligations and leading to an amicable conclusion of the arrangement. 
Feb 02, 2023 · 7 min read
Set the standard with a general agreement
A general agreement is one of the most important business documents you can have and here's why.
Feb 07, 2023 · 3 min read
Copyright assignment — How to guide
1. Overview A company's ability to buy and sell property is essential to its long-term life and vitality. Although it does not take up physical space, an excess of intellectual property can burden a company, directing limited funds towards maintaining registrations, defending against third-party claims, and creating and marketing a final product. Selling unused or surplus intellectual property can have an immediate positive effect on a company's finances, generating revenue and decreasing costs.
Feb 08, 2023 · 11 min read
Managing Your Business
14 business letter templates every business should have
Here are some of the more common templates you should have at the ready.
Feb 15, 2023 · 3 min read
Property you should not include in your last will
You want to make sure you have all your assets covered, but did you know that not all property can be bequeathed through a last will and testament?
Mar 02, 2023 · 2 min read
Starting a Business
How to pay yourself in an LLC
As a business owner, you have many options for paying yourself, but each comes with tax implications.
Jan 06, 2023 · 4 min read
Real Estate and Business
Navigating the Assignment of a Commercial Lease
Special circumstances can require a tenant or a landlord to assign a commercial lease. Find out the most common situations for a commercial lease assignment and whether it's right for your situation.
May 02, 2022 · 3 min read
Five Common Mistakes Made in Wills
You know having a last will is important—it protects your family and provides for your final wishes. Now that you're finally sitting down to write that will, be on the lookout for these common but easy-to-avoid mistakes.
Understanding an assignment of copyright agreement
Did you know you can assign, or transfer, your copyright to someone? Find out what information to include in your agreement and how you can make sure your interests are protected.
Contract Assignment Agreement
About the template.
Rating: 4.8 - 105 votes
How does it work?
1. choose this template.
Start by clicking on "Fill out the template"
2. Complete the document
Answer a few questions and your document is created automatically.
3. Save - Print
Your document is ready! You will receive it in Word and PDF formats. You will be able to modify it.
This Contract Assignment Agreement document is used to transfer rights and responsibilities under an original contract from one Party, known as the Assignor, to another, known as the Assignee. The Assignor who was a Party to the original contract can use this document to assign their rights under the original contract to the Assignee, as well as delegating their duties under the original contract to that Assignee. For example, a nanny who as contracted with a family to watch their children but is no longer able to due to a move could assign their rights and responsibilities under the original service contract to a new childcare provider.
How to use this document
Prior to using this document, the original contract is consulted to be sure that an assignment is not prohibited and that any necessary permissions from the other Party to the original contract, known as the Obligor, have been obtained. Once this has been done, the document can be used. The Agreement contains important information such as the identities of all parties to the Agreement, the expiration date (if any) of the original contract, whether the original contract requires the Obligor's consent before assigning rights and, if so, the form of consent that the Assignor obtained and when, and which state's laws will govern the interpretation of the Agreement.
If the Agreement involves the transfer of land from one Party to another , the document will include information about where the property is located, as well as space for the document to be recorded in the county's official records, and a notary page customized for the land's location so that the document can be notarized.
Once the document has been completed, it is signed, dated, and copies are given to all concerned parties , including the Assignor, the Assignee, and the Obligor. If the Agreement concerns the transfer of land, the Agreement is then notarized and taken to be recorded so that there is an official record that the property was transferred.
Applicable law
The assignment of contracts that involve the provision of services is governed by common law in the " Second Restatement of Contracts " (the "Restatement"). The Restatement is a non-binding authority in all of U.S common law in the area of contracts and commercial transactions. Though the Restatement is non-binding, it is frequently cited by courts in explaining their reasoning in interpreting contractual disputes.
The assignment of contracts for sale of goods is governed by the Uniform Commercial Code (the "UCC") in § 2-209 Modification, Rescission and Waiver .
How to modify the template
You fill out a form. The document is created before your eyes as you respond to the questions.
At the end, you receive it in Word and PDF formats. You can modify it and reuse it.
Other names for the document: Assignment Agreement, Assignment of Contract Agreement, Contract Assignment, Transfer of Contract Agreement, Transfer of Agreement
Country: United States
General Business Documents - Other downloadable templates of legal documents
Amendment to Agreement
Loan Agreement
Loan Agreement Modification
Release of Loan Agreement
Non-Compete Agreement
Partnership Dissolution Agreement
Notice of Withdrawal from Partnership
Power Of Attorney
Debt Acknowledgment Form
Meeting Minutes
Request to Alter Contract
Release Agreement
Guaranty Agreement
Joint Venture Agreement
Debt Settlement Agreement
Breach of Contract Notice
Corporate Proxy
Mutual Rescission and Release Agreement
Notice for Non-Renewal of Contract
Meeting Notice
Get free proposals from vetted lawyers in our marketplace.
Contract Clauses
Acceleration Clause
Arbitration Clause
Cancellation Clause
Choice of Law Clause
Confidentiality Clause
Consideration Clause
Definitions Clause
Dispute Resolution Clause
Entire Agreement Clause
Escalation Clause
Exclusivity Clause
Exculpatory Clause
Force Majeure Clause
Governing Law Clause
Indemnification Clause
Indemnity Clause
Insurance Clause
Integration Clause
Merger Clause
Non-Competition Clause
Non-Disparagement Clause
Non-Exclusivity Clause
Non-Solicitation Clause
Privacy Clause
Release Clause
Severability Clause
Subordination Clause
Subrogation Clause
Survival Clause
Termination Clause
Time of Essence Clause
Jump to Section
Assignment clause defined.
Assignment clauses are legally binding provisions in contracts that give a party the chance to engage in a transfer of ownership or assign their contractual obligations and rights to a different contracting party.
In other words, an assignment clause can reassign contracts to another party. They can commonly be seen in contracts related to business purchases.
Here's an article about assignment clauses.
Assignment Clause Explained
Assignment contracts are helpful when you need to maintain an ongoing obligation regardless of ownership. Some agreements have limitations or prohibitions on assignments, while other parties can freely enter into them.
Here's another article about assignment clauses.
Purpose of Assignment Clause
The purpose of assignment clauses is to establish the terms around transferring contractual obligations. The Uniform Commercial Code (UCC) permits the enforceability of assignment clauses.
Assignment Clause Examples
Examples of assignment clauses include:
Example 1 . A business closing or a change of control occurs
Example 2 . New services providers taking over existing customer contracts
Example 3 . Unique real estate obligations transferring to a new property owner as a condition of sale
Example 4 . Many mergers and acquisitions transactions, such as insurance companies taking over customer policies during a merger
Here's an article about the different types of assignment clauses.
Assignment Clause Samples
Sample 1 – sales contract.
Assignment; Survival . Neither party shall assign all or any portion of the Contract without the other party's prior written consent, which consent shall not be unreasonably withheld; provided, however, that either party may, without such consent, assign this Agreement, in whole or in part, in connection with the transfer or sale of all or substantially all of the assets or business of such Party relating to the product(s) to which this Agreement relates. The Contract shall bind and inure to the benefit of the successors and permitted assigns of the respective parties. Any assignment or transfer not in accordance with this Contract shall be void. In order that the parties may fully exercise their rights and perform their obligations arising under the Contract, any provisions of the Contract that are required to ensure such exercise or performance (including any obligation accrued as of the termination date) shall survive the termination of the Contract.
Reference :
Security Exchange Commission - Edgar Database, EX-10.29 3 dex1029.htm SALES CONTRACT , Viewed May 10, 2021, < https://www.sec.gov/Archives/edgar/data/1492426/000119312510226984/dex1029.htm >.
Sample 2 – Purchase and Sale Agreement
Assignment . Purchaser shall not assign this Agreement or any interest therein to any Person, without the prior written consent of Seller, which consent may be withheld in Seller's sole discretion. Notwithstanding the foregoing, upon prior written notice to Seller, Purchaser may designate any Affiliate as its nominee to receive title to the Property, or assign all of its right, title and interest in this Agreement to any Affiliate of Purchaser by providing written notice to Seller no later than five (5) Business Days prior to the Closing; provided, however, that (a) such Affiliate remains an Affiliate of Purchaser, (b) Purchaser shall not be released from any of its liabilities and obligations under this Agreement by reason of such designation or assignment, (c) such designation or assignment shall not be effective until Purchaser has provided Seller with a fully executed copy of such designation or assignment and assumption instrument, which shall (i) provide that Purchaser and such designee or assignee shall be jointly and severally liable for all liabilities and obligations of Purchaser under this Agreement, (ii) provide that Purchaser and its designee or assignee agree to pay any additional transfer tax as a result of such designation or assignment, (iii) include a representation and warranty in favor of Seller that all representations and warranties made by Purchaser in this Agreement are true and correct with respect to such designee or assignee as of the date of such designation or assignment, and will be true and correct as of the Closing, and (iv) otherwise be in form and substance satisfactory to Seller and (d) such Assignee is approved by Manager as an assignee of the Management Agreement under Article X of the Management Agreement. For purposes of this Section 16.4, "Affiliate" shall include any direct or indirect member or shareholder of the Person in question, in addition to any Person that would be deemed an Affiliate pursuant to the definition of "Affiliate" under Section 1.1 hereof and not by way of limitation of such definition.
Security Exchange Commission - Edgar Database, EX-10.8 3 dex108.htm PURCHASE AND SALE AGREEMENT , Viewed May 10, 2021, < https://www.sec.gov/Archives/edgar/data/1490985/000119312510160407/dex108.htm >.
Sample 3 – Share Purchase Agreement
Assignment . Neither this Agreement nor any right or obligation hereunder may be assigned by any Party without the prior written consent of the other Parties, and any attempted assignment without the required consents shall be void.
Security Exchange Commission - Edgar Database, EX-4.12 3 dex412.htm SHARE PURCHASE AGREEMENT , Viewed May 10, 2021, < https://www.sec.gov/Archives/edgar/data/1329394/000119312507148404/dex412.htm >.
Sample 4 – Asset Purchase Agreement
Assignment . This Agreement and any of the rights, interests, or obligations incurred hereunder, in part or as a whole, at any time after the Closing, are freely assignable by Buyer. This Agreement and any of the rights, interests, or obligations incurred hereunder, in part or as a whole, are assignable by Seller only upon the prior written consent of Buyer, which consent shall not be unreasonably withheld. This Agreement will be binding upon, inure to the benefit of and be enforceable by the parties and their respective successors and permitted assigns.
Security Exchange Commission - Edgar Database, EX-2.1 2 dex21.htm ASSET PURCHASE AGREEMENT , Viewed May 10, 2021, < https://www.sec.gov/Archives/edgar/data/1428669/000119312510013625/dex21.htm >.
Sample 5 – Asset Purchase Agreement
Assignment; Binding Effect; Severability
This Agreement may not be assigned by any party hereto without the other party's written consent; provided, that Buyer may transfer or assign in whole or in part to one or more Buyer Designee its right to purchase all or a portion of the Purchased Assets, but no such transfer or assignment will relieve Buyer of its obligations hereunder. This Agreement shall be binding upon and inure to the benefit of and be enforceable by the successors, legal representatives and permitted assigns of each party hereto. The provisions of this Agreement are severable, and in the event that any one or more provisions are deemed illegal or unenforceable the remaining provisions shall remain in full force and effect unless the deletion of such provision shall cause this Agreement to become materially adverse to either party, in which event the parties shall use reasonable commercial efforts to arrive at an accommodation that best preserves for the parties the benefits and obligations of the offending provision.
Security Exchange Commission - Edgar Database, EX-2.4 2 dex24.htm ASSET PURCHASE AGREEMENT , Viewed May 10, 2021, < https://www.sec.gov/Archives/edgar/data/1002047/000119312511171858/dex24.htm >.
Common Contracts with Assignment Clauses
Common contracts with assignment clauses include:
Real estate contracts
Sales contract
Asset purchase agreement
Purchase and sale agreement
Bill of sale
Assignment and transaction financing agreement
Assignment Clause FAQs
Assignment clauses are powerful when used correctly. Check out the assignment clause FAQs below to learn more:
What is an assignment clause in real estate?
Assignment clauses in real estate transfer legal obligations from one owner to another party. They also allow house flippers to engage in a contract negotiation with a seller and then assign the real estate to the buyer while collecting a fee for their services. Real estate lawyers assist in the drafting of assignment clauses in real estate transactions.
What does no assignment clause mean?
No assignment clauses prohibit the transfer or assignment of contract obligations from one part to another.
What's the purpose of the transfer and assignment clause in the purchase agreement?
The purpose of the transfer and assignment clause in the purchase agreement is to protect all involved parties' rights and ensure that assignments are not to be unreasonably withheld. Contract lawyers can help you avoid legal mistakes when drafting your business contracts' transfer and assignment clauses.
Meet some of our Lawyers
Kerbis' practice includes business and real estate transactions, estate planning, and limited scope litigation consulting. Mathew has negotiated deals involving multinational corporate franchises and has collectively helped hundreds of clients with their transactional, civil litigation, and appellate legal needs. Throughout his tenure as an American Bar Association leader, Mathew has advocated for legal education reform, interviewed ABA Presidents and State Appellate and Supreme Court Justices, and lobbied Congress on behalf of the legal profession. As a law student, Mathew served as an extern for the Honorable Justice Robert E. Gordon of the Illinois Appellate Court, First District.
15 years for legal experience; expertise in contracts, healthcare, ERISA, physicians, financial services, commercial contracts, employment agreements, etc. I am adept at all contracts and can provide you with efficient and quality services. I have worked at a law firm, financial services company, consulting ,and non-profit.
Craig E. Yaris is a partner at Parlatore Law Group, with the experience and drive to handle all your Franchise, General Business Practice, and Mediation needs. As a former small business owner and Chief Operating Officer of a franchisor himself, Mr. Yaris is passionate about promoting business growth. He has experience handling daily operations, employee disputes, and negotiations of pertinent contracts for a franchise company with 100 locations in five states, where he organized and conducted semi- annual meetings to educate and inform franchisees of best practices for improved growth. In addition, Mr. Yaris was responsible for the preparation and filing of the UFOC (Uniform Franchise Offering Circular) in several states and is well-versed in business formation. Between his time as Franchisor and Conflict Resolution Specialist, Mr. Yaris was the Co-Founder and Chief Operating Officer of an online company whose goal was to help inform marketers and business owners of the fast-paced and ongoing changes within their specific verticals. This experience helped him hone his research and writing skills and prepared him for the cloud-based aspects of Parlatore Law Group. Mr. Yaris also has extensive experience in public speaking, as he has planned and delivered several keynote addresses and educational seminars for many New York-based organizations, and as a Continuing Education Instructor for Hofstra University. Prior to joining Parlatore Law Group, Mr. Yaris worked as a Patient Advocate, and more recently, a Conflict Resolution Specialist, where he mediated and resolved disputes on behalf of patients with insurance companies. In this role, he negotiated for coverage of previously denied medications and medical procedures as well as successfully mediated disputes between individuals and business partners which would have otherwise resulted in protracted litigation. In addition, he has experience mediating employer and employee disputes as well as helping resolve family conflict. He has also studied and attended many Non-Violent Communication (NVC) workshops and strives to bring these tools and methods to all of his mediations. His variety of experiences speak to his ability to handle small business needs at all stages of business growth and development. Mr. Yaris also has experience with business growth and development, as he has worked with several small business on creating and implementing strategies for steady growth. In addition, to spending time with family, Mr. Yaris volunteers his time helping spread the message of the ACLU and he supports many local charities focused on families and children. He is admitted to practice in New York.
With 15 years of extensive transactional/contracts experience reviewing and negotiating commercial contracts including a wide variety of purchase orders and contracts and non-disclosure agreements (NDA), I believe I can immediately contribute to the continued success of your team. I have been commended for a range of valuable skills—excellent contract management and contract administration, legal research, risk analysis, drafting and negotiations, and strategic thinking. I have worked as a legal consultant for 10+ years and I have reviewed over 7,500 contracts through this position. Contracts I have reviewed include but not limited to purchase orders, commercial and construction contracts, equipment rental agreements, non-disclosure, confidentiality, vendor agreements, service agreements, site access agreements, international agreements, request for proposals (RFP), bids and government contracts. These experiences have enabled me to master the ability to work independently and expeditiously to identify and assess issues and provide legally sound recommendations, consistent with good business practices. I have led teams (sales, insurance and management) to successfully negotiate contract terms with customers. Effective Communicator and Negotiator. I am a people person, and for the past 13 years, I have acquired excellent oral and written communication skills that enable me to interact and negotiate effectively with stakeholders at all levels. I am a self-starter with a strong work ethic. I have a high degree of resourcefulness, diligence, and dependability. Most important, I adapt to changing priorities quickly, thriving in an environment with high volume and short turnaround deadlines. My experience over the years allows me to transfer my skills to all types of contracts to meet the client's needs. I am hopeful to provide similar legal expertise, effective contract administration and leadership to your organization. It would be a pleasure to meet within the next few weeks and discuss how my qualifications, experience, and capabilities will best fit the needs of your outfit.
In his firm, Talented Tenth Law, Antoine focuses on helping people maximize their protection and prosperity in the courtroom and the boardroom. His firm's services include representing people in lawsuits involving breach of contract, many types of civil lawsuits and helping business owners win government contracts among other things.
Tom is a former chief legal officer of public and private companies. He has extensive experience in mergers & acquisitions, commercial transactions, joint ventures, finance, securities laws and general corporate law across a broad range of industries, including construction, consumer products, e-commerce, energy and healthcare. As an attorney who practiced at two different Top 50 international law firms, he can deliver "Big Law" service at a competitive price. Prior to becoming a lawyer, Tom served as an officer in the U.S. Army and attained the rank of Captain. He served a tour in Iraq where he led a reconnaissance platoon and was awarded the Bronze Star Medal.
Find the best lawyer for your project
Contract lawyers by city.
Atlanta Contract Lawyers
Austin Contract Lawyers
Boston Contract Lawyers
Chicago Contract Lawyers
Dallas Contract Lawyers
Denver Contract Lawyers
Fort Lauderdale Contract Lawyers
Houston Contract Lawyers
Las Vegas Contract Lawyers
Los Angeles Contract Lawyers
Memphis Contract Lawyers
Miami Contract Lawyers
New York Contract Lawyers
Oklahoma City Contract Lawyers
Orlando Contract Lawyers
Philadelphia Contract Lawyers
Phoenix Contract Lawyers
Richmond Contract Lawyers
Salt Lake City Contract Lawyers
San Antonio Contract Lawyers
San Diego Contract Lawyers
San Francisco Contract Lawyers
Seattle Contract Lawyers
Tampa Contract Lawyers
"ContractsCounsel puts on-demand legal services in the cloud. Not only is their service more convenient and time-efficient than visiting brick and mortar offices, but it's more affordable too—and I've been universally impressed by the quality of talent provided. If you're looking for a modern way for your small business to meet legal needs, I can't recommend them enough!"
"This was an easy way to find an attorney to help me with a contract quickly. It was easy to work with Contracts Counsel to submit a bid and compare the lawyers on their experience and cost. I ended up finding someone who was a great fit for what I needed."
"ContractsCounsel suited my needs perfectly, and I really appreciate the work to get me a price that worked with my budget and the scope of work."
"I would recommend Contracts Counsel if you require legal work."
"ContractsCounsel helped me find a sensational lawyer who curated a contract fitting my needs quickly and efficiently. I really appreciated the ease of the system and the immediate responses from multiple lawyers!"
"ContractsCounsel came through in a big way for my start up. Their platform put me in touch with the right lawyers for my industry and the team was as responsive as humanly possible during the whole process. I'll be back for more contract work in the future, as the lawyers they've vetted for these services are top tier."
Assignability Of Contracts: Everything You Need to Know
The assignability of contracts is when one side of a contract agreement transfers the contract to another entity, so that the new entity fulfills the terms of the contract. 3 min read
The assignability of contracts is when one side of a contract agreement transfers the contract to another entity, so that the new entity fulfills the terms of the contract. Being able to assign contracts depends on a variety of factors, mainly the language contained in the contract. 
How Contract Assignments Work
Some contracts prohibit assignment altogether, while others may allow it with the other party's consent. An example of a basic contract assignment may look like this: 
Bob contracts with a dairy to deliver a gallon of cream to his house every day. 
The dairy assigns Bob's contract to another dairy. 
As long as Bob is notified of the change in provider and gets his gallon of cream every day, his contract is with the new dairy.
Because the law has a preference for the free alienation of property, parties are free to assign contract rights and delegate contractual obligations. 
Assigning a contract to another doesn't always take away the assigning party's liability. Some contracts include a clause that at least one of the original parties guarantees performance — or fulfills the contract terms — no matter what the assignment.
The performance, however, can't be changed in contract assignment. There's a limit to substitution, so the new party has no power to change the performance per the rights stated in the contract. For example, if the obliging party has pledged to perform only if some event happens (with no certainty that it will happen), no assignment should increase the risk to the obliging party if the event doesn't happen through no fault of the obligor.
The nature of a contract's obligations determines its assignability.
When Assignments Won't Be Enforced
In certain cases, contracts can't be assigned.
A clause in the contract prohibits assignment. This is usually called an anti-assignment clause.
Assignments can't take place if they materially alter what's expected under the contract. If the assignment affects the expected performance as outlined in the contract, lowers the value of returns (including anticipated returns), or increases risks for the other contract party (the one who's not assigning contractual rights), it's unlikely that any court will enforce the arrangement.
If an assignment violates public policy or the law, it won't be enforced. For instance, the federal government prohibits certain claim assignments against the government, and many states prohibit an employee from assigning future wages.
Other assignments may not be illegal, but they could still violate public policy. As an example, personal injury claims can't be assigned because doing so might encourage litigation.
When looking into whether one party can transfer a contract or some rights and obligations in the contract, the transferring party has to check into applicable laws and statutes. That party must also check the contract's express language to determine whether or not it can transfer the assignment without obtaining consent from the non-transferring party.
If the contract requires that consent is given and the transferring party doesn't get that consent, it risks a contract breach as well as an invalid, ineffective transfer.
How to Assign a Contract
Follow these steps to assign contracts, when it's allowed for you to do so.
Carefully study the contract for prohibitions or limitations, such as anti-assignment clauses. In some cases, there isn't a separate anti-assignment clause, but it may be stated in another way, such as language that says, "This contract may not be assigned."
Execute the assignment. As long as you're free to assign the contract, prepare and enter into the assignment, which is basically an agreement transferring your rights and obligations.
Notify the obligor, or the non-transferring party. After you assign contract rights to the assignee, notify the other party that was the original contractor, also known as the obligor. This notice relieves you of any liability as stated in the contract, as long as the contract doesn't say differently — for instance, the contract states that you, as the assignor, guarantee performance under the contract. 
Before trying to assign a contract to a third party, it's very important to understand if you're allowed to do so. You'll have to research legal statutes as well as the language in the contract to ensure you follow rules and regulations. Otherwise, you risk a breach of contract .
If you need help with contract assignments, you can post your legal need on UpCounsel's marketplace. UpCounsel accepts only the top 5 percent of lawyers to its site. Lawyers on UpCounsel come from law schools such as Harvard Law and Yale Law and average 14 years of legal experience, including work with or on behalf of companies like Google, Menlo Ventures, and Airbnb.
Hire the top business lawyers and save up to 60% on legal fees
Content Approved by UpCounsel
Consent to Assignment
Assignment Contract Law
Assignment of Contract Rights
Assignment of Rights and Obligations Under a Contract
Assignment Of Contracts
Legal Assignment
Assignment Law
Assignment of Rights Example
Third Party Contracts
What Is the Definition of Assigns
Release of Assignment Sample Clauses