REGULAR ONLINE TUITION-REGISTRATION
VACATION ONLINE TUITION-REGISTRATION
IGCSE MATHS
IGCSE Mathematics Worksheet - Data Handling & Statistics-2
The stem and leaf diagram shows a sample of 50 scores in a boy's golf tournament.
Share This:
Facebook
Twitter

Nice post. https://learnonline.bcz.com/
Social Profiles
Latest Posts
Popular posts.
Recent Comments
Online Regular Maths Tuition-Registration
Online Vacation Tuition-Registration
IGCSE Maths
number types
operators(+-/x)
powers & roots
growth & decay
standard form
percentages
ratio & proportion
approximation
fractions(+-/x)
simple equations
simultaneous eqs.
quadratic eqs.
trial & improvement
graphs-linear
graphs-functions
graphical solutions
inequalities
triangle similarity
triangle conguency
the Sine Ratio
the Cosine Ratio
the Tangent Ratio
Sin,Cos,Tan compared
Sine, Cosine Rules
transformations
length & area
constructions
time series graphs
representing data
cumulative frequency
mean, mode, median
probability
Shape & Space
Information
Jupyter Notebook
USA - High School
USA - High School Math
revision guide - Number
revision guide - Algebra
revision guide - Shape & Space
revision guide - Information
worksheets - Number
worksheets - Algebra
worksheets - Shape & Space
worksheets - Information
hints & tips
Home >> Worksheet Library - Information
All these worksheets are FREE .
At the level of intermediate , these worksheets are suitable for GCSE mathematics, High School math and College courses.
First click on the link to take you to the download screen. Here you can preview the worksheet in an embedded window. To download simply right click on the link and choose 'save target as'. This will open a 'pop-out' window so you can choose somewhere on your hard-drive to put the file.
[ About ] [ FAQ ] [ Links ] [ Terms & Conditions ] [ Privacy ] [ Site Map ] [ Contact ]
Cambridge IGCSE(0580) worksheets
GCSE Statistics Revision
Worksheets || Worksheet Solutions || Notes || Questions by Topic
There are notes with worked examples, worksheets with solutions, questions by topic for Foundation and Higher tiers with mark schemes on this GCSE Maths Statistics revision page. They are suitable for AQA, Edexcel and OCR exam boards.
For past papers with model solutions, visit the GCSE Maths Papers page.
a. Sampling
b. Tables, Charts and Diagrams
c. Grouped Discrete and Continuous Data (H)
d. Graphical Representation of Distributions
e. Measures of Central Tendency
f. Populations
g. Scatter Graphs
Worksheet Solutions
Questions by topic.
AQA Questions
Edexcel Questions
OCR Questions
Revision Courses
Past Papers
Solution Banks
University Admissions
Numerical Reasoning
Legal Notices
-- Statistics - Statistics - RP IGCSE Mathematics
Topic outline.

Statistics Statistics
Teaching Pack
Lesson resources
Further materials
Interactive tools

Learners often confuse key concepts when studying statistics. They can find it difficult to select from the wide range of techniques available to them and fail to make links with prior knowledge; for instance relating positive and negative correlation to the positive and negative gradient of the line of best fit. Some learners struggle with unfamiliar data representations. For example, finding it difficult to grasp concepts such as back-to-back stem and leaf diagrams, 3D pie charts and plotting median, upper and lower quartiles on box-and-whisker plots. Another obstacle can be the language used in statistics. This unit offers learners the opportunity to gain a better understanding of statistics. They will explore a number of diagrammatic data representations, interrogating them statistically and then drawing conclusions from them. Throughout the unit learners will experience opportunities to develop their mathematical vocabulary. This unit of work is just one of several approaches that you could take when teaching this topic, and you should aim to adapt the resources to match the ability level of your learners, as well as your school context.
Skills pack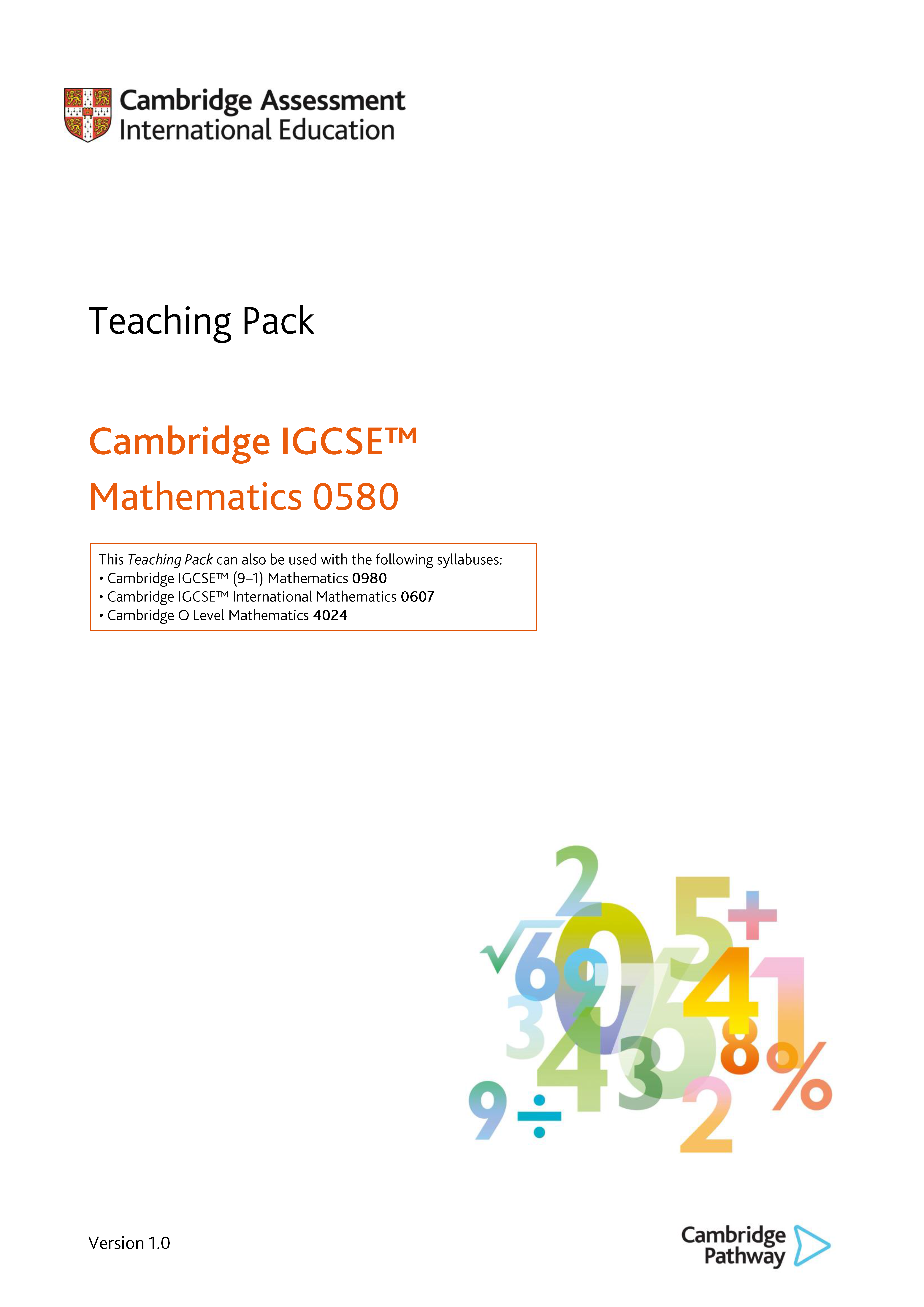 -->Test Maker is an online service that makes it easy for you to create high-quality, customised test papers for your learners using Cambridge questions.
-->Test Maker is currently available for Cambridge IGCSE Mathematics 0580 and Cambridge IGCSE Additional Mathematics 0606 syllabuses, but although th e grading differs for Cambridge IGCSE (9-1) syllabuses, the questions are valid for equivalent Cambridge IGCSE (9-1) and O Level syllabuses.
-->Test Maker is available to all Cambridge schools through the Extra Services section of the School Support Hub.
Combined Science
English Language
Other Subjects
GCSE Biology
Gcse chemistry, gcse physics, gcse combined science, gcse english language, gcse geography, gcse other subjects.
IGCSE Maths
Igcse biology, igcse chemistry, igcse physics, igcse double science, igcse economics, igcse english language, igcse geography, igcse other subjects, as chemistry, as english language, as other subjects.
A Level Maths
A level biology, a level chemistry, a level physics, a level english language, a level economics, a level further maths, a level psychology, a level other subjects, o level biology, o level chemistry, o level physics, o level other subjects, pre u maths, pre u biology, pre u chemistry, pre u physics, ib chemistry, ib economics, cie igcse maths - extended: topic questions, more resources, ace your exams, quick links.
Cambridge IGCSE® Mathematics
Igcse maths | a-level maths.
IGCSE INTERNATIONAL MATHEMATICS (0607) – STATISTICS
Related Content
Enter your email address
1 thought on " IGCSE INTERNATIONAL MATHEMATICS (0607) – STATISTICS "
Do you have notes for (0607) international math too?Btw, these notes are great!
Leave a Reply Cancel reply
Fill in your details below or click an icon to log in:
You are commenting using your WordPress.com account. ( Log Out / Change )
You are commenting using your Twitter account. ( Log Out / Change )
You are commenting using your Facebook account. ( Log Out / Change )
Connecting to %s
Notify me of new comments via email.
Notify me of new posts via email.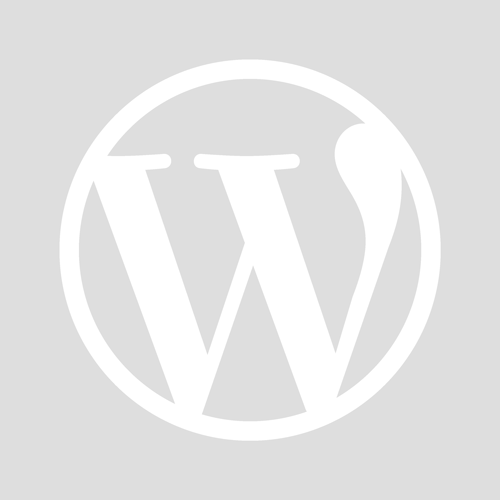 Already have a WordPress.com account? Log in now.
Follow Following
Copy shortlink
Report this content
View post in Reader
Manage subscriptions
Collapse this bar
International
Schools directory
Resources Jobs Schools directory News Search
40 iGCSE Foundation Maths Number Algebra Geometry Statistics Worksheets
I have worked in education for the past 20 years, teaching all different levels and subjects. I love my job and love creating resources to help other teachers!
Last updated
7 January 2023
Share through email
Share through twitter
Share through linkedin
Share through facebook
Share through pinterest
Resources included (4)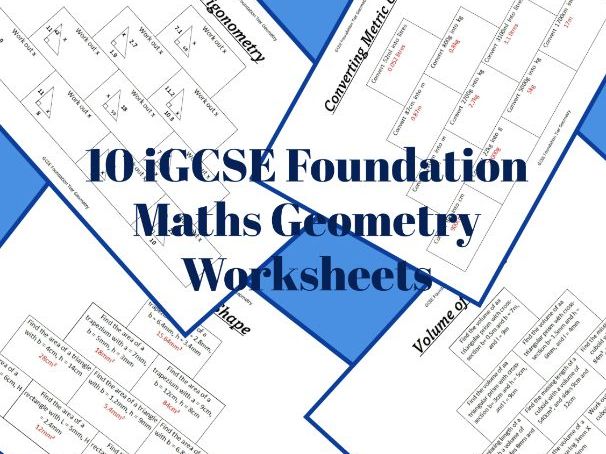 10 iGCSE Foundation Maths Geometry Worksheets Digital Download Printable
10 iGCSE Foundation Maths Statistics Practice Pyramids Worksheets
iGCSE Foundation Tier Maths Number Practice Pyramids Worksheets
iGCSE Foundation Tier Maths Algebra Practice Pyramid Worksheets
This resource includes 40 practice pyramid worksheets, each with 10 questions, covering iGCSE Maths topics on number, algebra, geometry and statistics. They can be used as revision or homework exercises. Answers are included.
Tes paid licence How can I reuse this?
Your rating is required to reflect your happiness.
It's good to leave some feedback.
Something went wrong, please try again later.
This resource hasn't been reviewed yet
To ensure quality for our reviews, only customers who have purchased this resource can review it
Report this resource to let us know if it violates our terms and conditions. Our customer service team will review your report and will be in touch.
Not quite what you were looking for? Search by keyword to find the right resource: