About Initial, One Time Only, and Recurring Assignments
When you create a Learning Plan Assignment for an audience or an individual, you must decide if the assignment should be a one time only assignment or a recurring assignment.
Additionally, you must decide when the assignment should be made available to the learners, and when the assignment is due for completion. If the assignment is recurring, the due dates and available for training dates are different for the initial training assignment and the recurring assignment.
Initial Training Assignment
All Learning Plan Assignments have an Initial Training period. Initial training refers to the first time the assignment appears on a user's Learning Plan. The initial training period includes settings that determine the due date and when the assignment will be available for training.
A learner can receive an initial training assignment in several ways:
A new assignment is created explicitly for the user or for an audience the user is associated with
A user is new to Compliance and is associated with an audience for which an assignment already exists
An existing user is assigned an attribute that associates him with an audience for which an assignment already exists
However, Initial Training can also occur if a learner has a prior completion for a course, but that completion is no longer valid. See About Completions for more information about valid completions and how they are calculated.
One Time Only vs Recurring Assignments
Learning Plan Assignments can be either a One Time Only Assignment, or a Recurring Assignment.
A One Time Only assignment is used when learners only need to take the course once during the duration of their employment with your organization. For instance, your HR department may require all new hires to take a one-time only course on an Introduction to Company Policies.
For a one time only course, the initial training settings are used to determine the due date and the date available for training.
A Recurring , or Retraining Assignment is used when learners need to take the course again in the future. For instance, local laws may require employees take an annual course on Preventing Harassment in the Workplace.
A recurring assignment has due dates and available for training dates that differ from the initial training dates.
The first time a learner receives an assignment that is set to recur, the system uses the values from the initial training settings to determine the due date and the available for training date.
For each subsequent assignment, the system uses the recurring training settings to determine the due date and the available for training date.
Recurring Assignment Type
There are two types of Recurring Assignments: Recurring by Completion Date (RCD), or Recurring by Due Date (RDD).
An RCD assignment uses the date of the learner's prior completion to determine when the next assignment is due. When you create the assignment, you determine how many days, weeks, or years from the previous completion the course will be due again.
For RCD courses, the recurring due date might be different for each learner that receives the assignment.
On May 1, 2019, your company implements a new policy that requires all your employees to take a basic first aid course once a year. You decide it doesn't matter what day of the year each user completes the course as long as they take the course every year. Therefore, you make the assignment an RCD assignment and you set the assignment to recur every 365 days from the learner's previous completion date.
Joseph, an existing employee, completes his initial training of the course on May 31, 2019. His next due date for the course will be May 31, 2020.
Ruth gets hired on August 12, 2019 and is immediately assigned the course. She completes her initial training for the course on August 31, 2019. Her next due date will be August 31, 2020.
An RDD course uses a calendar date to determine when the next assignment is due. When you create the assignment, you set the recurring due date to be based on the number of days, weeks, or years from a specific beginning due date.
All learners that receive the assignment will most likely complete the initial assignment on different dates. However, each of their due dates for recurring assignments will be on the same calendar date, regardless of the initial completion date.
Local laws require all employees take a Preventing Workplace Harassment course on an annual basis. Your CEO visits the office every August and you want to ensure that each year all employees are up-to-date on the workplace harassment training when she visits. Therefore, you decide to make this a Recurring by Due Date assignment.
On January 1, 2019, you create the assignment for all employees. You set the Initial Training due date to July 1, 2019. You set the recurring due date to every 365 days, with a beginning due date of July 1, 2020, or 365 days from the Initial Training due date.
Jane is an existing employee when you created the assignment. She completes her initial assignment of the course on June 2, 2019.
Abigail is hired on May 31, 2019. She completes her initial assignment of the course on June 29, 2019.
In 2020, even though Jane and Abigail had different initial completion dates, both of their recurring due dates will be July 1, 2020.
Was this page helpful?    Yes      No
Sorry about that
Help us improve. Why wasn't this helpful? (Selecting an option submits the feedback)
Thanks for your feedback. For additional help, you can contact our Support Team .
Want to tell us more?
Send an email to our authors to leave your feedback.
Thanks for letting us know.
Copyright © 2023 Skillsoft Ireland Limited - All rights reserved.
Create an assignment in Microsoft Teams
Create assignments for your students in Microsoft Teams. Manage assignment timelines, add instructions, create resources to turn in, and more.
Note:  Assignments is only available in class teams . You can assign assignments to classes of up to 1000 students. Classes larger than 300 can't use a Class Notebook or Makecode.
In this article
Create a new assignment, title and category, instructions and attachments, points, rubrics, and grading, assigning to students or groups, due dates and scheduling, assign, save, or discard.
Navigate to the desired class team, then select Assignments .
Select Create > Assignment .
Note:  Select Expand tab (diagonal, double sided arrow) to enter full-screen mode.
Enter a title for this assignment.
Optionally, add instructions, a rubric, or a due date.
Optionally, assign the work to a specific group of students.
Add the assignment to calendars, if you want.
Select the channel for assignment notifications.
Select  Assign at the top to assign the work.
Select  Save at the top to safe a draft of the assignment.
​If you don't want to save this assignment, you can select  Discard  to delete the draft.
Give the assignment a title. This is required. You can optionally add a category . 
You can type out instructions in the text box or attach a file. You can also add existing files, links, or assignment integrations to your assignment and create and name a new file right from here for students to turn in.
Note:  You can add up to five files for students to edit. The total number of resources you can add to an assignment is 10, whether editable or non-editable. Read-only reference files can be up to 500 MB in size. Files for students to edit can be up to 50 MB in size.
Select Attach  to attach resources to the assignment. Choose a file from your OneDrive, upload a file from your device, or choose one of the other options set by your admin, such as MakeCode.
Note:  If you're assigning a Class Notebook page, check what version of OneNote your students are using to ensure that their assignment pages will lock after the assignment due date passes.
Select +New  to create a blank Word (.docx), Excel (.xlsx), PowerPoint (.pptx), or Whiteboard document, or a new video recording to hand out to your students.
Note:  Select  Apps  to attach content from an app to the assignment. Admins can  manage Teams apps in the Microsoft Teams admin center .
By default, Students can't edit  attached documents, which means the document is read-only. This is a great option for reference materials.
Note:  If you have older documents with the file extension .doc, .xls, or .ppt, students won't be able to edit them. You can either attach them as read-only reference material or create a new file in Teams, copy in the old content, and save it. All new files you create in Teams or other Office 365 apps will have the correct extension.
Select the amount of points this assignment is worth, if any. You can use points on any number-based scale including whole numbers of 100 and set your own denominator. Examples: 88/100 or decimals 3.7/4.0.
Select Add rubric to create a rubric .
Choose multiple classes, individual students, or groups of students  in one class to assign to.
By default, only students who are in your class now will receive this assignment. To change this, next to Don't assign students added to this class in the future select Edit  ​​​​​​. Make your selection, and then select Done .
Note:  If you choose a close date, any student who joins will receive this assignment until the close date.
Select a time and date for the assignment to be due. To schedule an assignment, next to  Assignment will post immediately with late turn-ins allowed  select Edit . Here, you can customize when your assignment will be posted to students and when it will close for turn-ins. By default, no close date will be selected, which allows students to turn in assignments late.
You can choose whether to add this assignment to your calendar on Outlook, students' calendars, and other educators or staff in your class team. Set this preference for all assignments in Assignments Settings .
Next to Add assignment to calendars , select the dropdown and pick one of the following options:
Students only  adds the assignment to just student calendars.
Students and me adds the assignment to both student calendars and your calendar.
Students and team owners to adds the assignment to both student and other educators or staff in the class team calendars.
Choose the channel where you'd like notifications for this assignment to post. This allows you to keep student work and discussion organized by unit, topic, or subject. By default, assignments will be posted in the General channel or your selection in Assignments Settings.
To choose a channel to post in, next to Post assignment notifications to this channel ,   select Edit . 
Pick the channel you'd like this assignment notification to post in, then select  Done .
To post assignment notifications to a channel, make sure bot posting is enabled. You can check that here  or ask your IT Admin for help.
Assignments will post to channels that are visible to all students. Private channels will not appear during this step.
Assignments to multiple classes can only post to the General channel. Assignments to individual students do not post to channels.
When you're ready, you can finish the process of creating your new assignment by assigning it to students.
Note:  If your school uses Turnitin, you can sync assignment turn-ins to Turnitin .
Assign  will immediately publish the assignment and your students will be notified of the new assignment on the day you specified and the notification linking to this assignment will post in the channel you selected. They'll also have an entry on their Teams and Outlooks calendars if you've selected that option.
Save  will save a draft of the assignment. Students will not receive any notification, and nothing will be added to any calendar. 
Discard  will delete the draft of the assignment. Students will not receive any notification, and nothing will be added to any calendar. 
Create a group assignment
Edit an assignment
Save an assignment as a draft
Grade, return, and reassign assignments
Additional resources for educators
Ask the community
Need more help?
Expand your skills.
EXPLORE TRAINING >
Get new features first
JOIN MICROSOFT 365 INSIDERS >
Was this information helpful?
Thank you for your feedback.
Synonyms of assignment
as in lesson
as in appointment
More from M-W
To save this word, you'll need to log in. Log In
Thesaurus Definition of assignment
Synonyms & Similar Words
responsibility
undertaking
requirement
designation
appointment
authorization
installment
installation
destination
emplacement
investiture
singling (out)
Antonyms & Near Antonyms
Synonym Chooser
How does the noun assignment contrast with its synonyms?
Some common synonyms of assignment are chore , duty , job , stint , and task . While all these words mean "a piece of work to be done," assignment implies a definite limited task assigned by one in authority.
When is it sensible to use chore instead of assignment ?
While the synonyms chore and assignment are close in meaning, chore implies a minor routine activity necessary for maintaining a household or farm.
When is duty a more appropriate choice than assignment ?
Although the words duty and assignment have much in common, duty implies an obligation to perform or responsibility for performance.
When might job be a better fit than assignment ?
The synonyms job and assignment are sometimes interchangeable, but job applies to a piece of work voluntarily performed; it may sometimes suggest difficulty or importance.
When could stint be used to replace assignment ?
In some situations, the words stint and assignment are roughly equivalent. However, stint implies a carefully allotted or measured quantity of assigned work or service.
When can task be used instead of assignment ?
The meanings of task and assignment largely overlap; however, task implies work imposed by a person in authority or an employer or by circumstance.
Thesaurus Entries Near assignment
assignments
Cite this Entry
"Assignment." Merriam-Webster.com Thesaurus , Merriam-Webster, https://www.merriam-webster.com/thesaurus/assignment. Accessed 4 Mar. 2023.
More from Merriam-Webster on assignment
Nglish: Translation of assignment for Spanish Speakers
Britannica English: Translation of assignment for Arabic Speakers
Subscribe to America's largest dictionary and get thousands more definitions and advanced search—ad free!
Word of the Day
See Definitions and Examples »
Get Word of the Day daily email!
A Good Old-Fashioned Quiz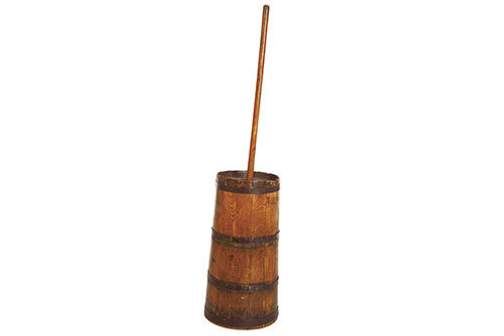 mouse trap butter churn
washing machine grape smasher

Test your knowledge - and maybe learn something along the way.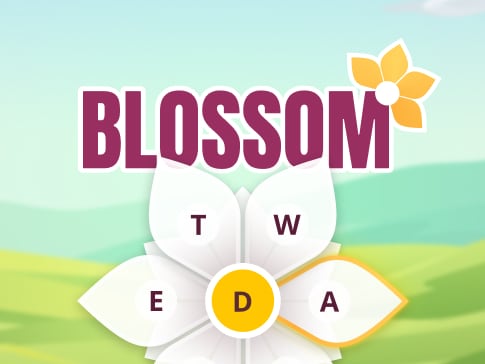 Can you make 12 words with 7 letters?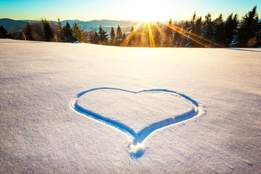 'Hiemal,' 'brumation,' & other rare wintry words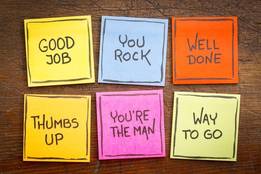 The distinction between the two is clear (now).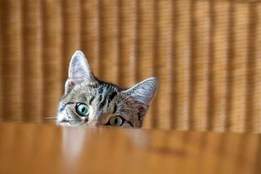 Don't be surprised if none of them want the spotl...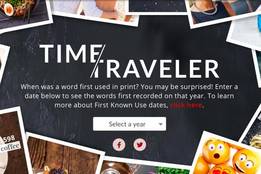 Look up any year to find out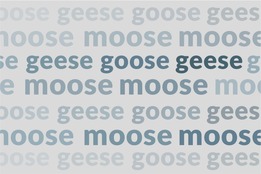 One goose, two geese. One moose, two... moose. Wh...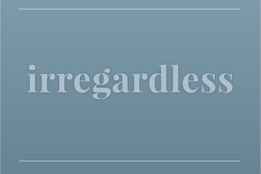 It is in fact a real word (but that doesn't mean ...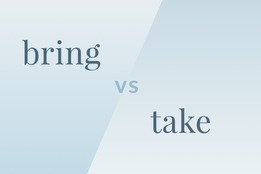 Both words imply motion, but the difference may b...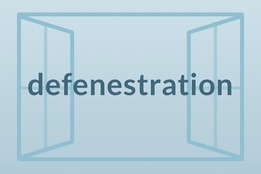 The fascinating story behind many people's favori...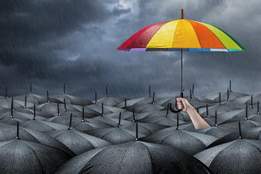 Can you handle the (barometric) pressure?
Take the quiz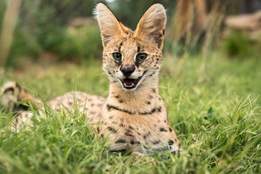 Who's who of the zoo crew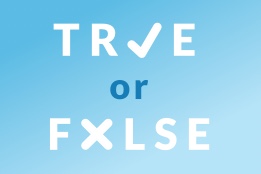 Test your knowledge - and maybe learn something a...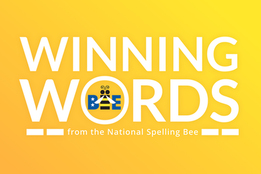 Can you outdo past winners of the National Spelli...
Work on a Timed Assignment
Only start a timed assignment if you expect to be able to complete the entire assignment without interruption.
You cannot pause a timed assignment after you start it.
For timed assignments, the time you have to complete the assignment is always the lesser of the allotted time for the assignment and the time remaining until the assignment is due.
Read any notices.
Enter the assignment password.
Click Launch Assignment .
When the assignment opens, the timer is displayed in the top right corner of your browser window.
The timer bar at the bottom of the timer displays a graphical representation of the remaining time relative to the total time allowed for the assignment. Click the bar to collapse or expand the timer.
If you are working on the assignment when the time remaining for the assignment reaches zero, all of your responses are automatically submitted so you do not lose any points for unsubmitted responses. As with other assignments, if you sign out of WebAssign or close your browser, your answers are not automatically submitted.
Help Center
Privacy Policy
Terms of Service
Submit feedback
Announcements
Organize and communicate with your class
Create assignments
Create an assignment
This article is for teachers.
When you create an assignment, you can post it immediately, save a draft, or schedule it to post at a later date. After students complete and turn in their work, you can grade and return it to the students.
Open all | Close all
Create and post assignments
When you create an assignment, you can:
Select one or more classes
Select individual students
Add a grade category, change the point value, add a due date or time, add a topic, add attachments, add a rubric.
Turn on originality reports
Go to classroom.google.com and click Sign In.
Sign in with your Google Account. For example, [email protected] or [email protected] . Learn more .
Enter the title and any instructions.
You can continue to edit and customize your assignment. Otherwise, if you're ready, see below to post, schedule, or save your assignment .
Select additional classes
Assignments to multiple classes go to all students in those classes.
Create an assignment (details above).

Unless you're selecting multiple classes, you can select individual students. You can't select more than 100 students at a time.
Click a student's name to select them.
Use grade categories to organize assignments. With grade categories, you and your students can see the category an assignment belongs to, such as Homework or Essays . Teachers also see the categories on the Grades page.
For more information on grade categories, go to Add a grade category to posts or Set up grading .
You can change the point value of an assignment or make the assignment ungraded. By default, assignments are set at 100 points.
Under Points , click the value.
Enter a new point value or select Ungraded .
By default, an assignment has no due date. To set a due date:
Click a date on the calendar.
To create a topic, click Create topic and enter a topic name.
Click a topic in the list to select it.
Note : You can only add one topic to an assignment.
Learn more about how to add topics to the Classwork page .
Important: Google Drive items are view-only to students and editable by co-teachers. To change these sharing options, go to Stop, limit, or change sharing .
Important: YouTube attachments are only available to users when this option is turned on by the administrator. Learn more about access settings for your Google Workspace for Education account .
If you see a message that you don't have permission to attach a file, click Copy . Classroom makes a copy of the file to attach to the assignment and saves it to the class Drive folder.
Students can view file —All students can read the file, but not edit it.
Students can edit file —All students share the same file and can make changes to it.
Note : This option is only available before you post an assignment.
Use an add-on
For instructions, go to Use add-ons in Classroom
For instructions, go to Create or reuse a rubric for an assignment .
For instructions, go to Turn on originality reports .
You can post an assignment immediately, or schedule it to post later. If you don't want to post it yet, you can save it as a draft. To see scheduled and drafted assignments, click Classwork .
Post an assignment
Follow the steps above to create an assignment.
Click Assign to immediately post the assignment.
Schedule the assignment to post later
Scheduled assignments might be delayed up to 5 minutes after the post time.
To schedule the same assignment across multiple classes, make sure to select all classes you want to include.
When you enter a time, Classroom defaults to PM unless you specify AM.
(Optional) Select a due date and topic for each class.
(Optional) To replicate your selected time and date for the first class into all subsequent classes, click Copy settings to all .
Click Schedule . The assignment will automatically post at the scheduled date and time.
After scheduling multiple assignments at once, you can still edit assignments later by clicking into each class and changing them individually.
Save an assignment as a draft
Follow the steps above to create an assignment
You can open and edit draft assignments on the Classwork page.
Manage assignments
Edits affect individual classes. For multi-class assignments, make edits in each class.
Note : If you change an assignment's name, the assignment's Drive folder name isn't updated. Go to Drive and rename the folder.
Edit a posted assignment
Enter your changes and click Save .
Edit a scheduled assignment
Enter your changes and click Schedule .
Edit a draft assignment
Changes are automatically saved.
Assign it immediately (details above).
Schedule it to post at a specific date and time (details above).
Click a class.
At the top, click Instructions.
You can only delete an assignment on the Classwork page.
If you delete an assignment, all grades and comments related to the assignment are deleted. However, any attachments or files created by you or the students are still available in Drive.
Related articles
Create or reuse a rubric for an assignment
Create a quiz assignment
Create a question
Use add-ons in Classroom
Need more help?
Try these next steps:.
Creating a One-Time Group Assignment
View Show Me How
To create a one-time group assignment:
1. Click the Education tab to open the Education page. Click the Education tab to open the Education page. If you have an Assessments tab instead of an Education tab,
1.1. Click the Assessments tab to open the assessments page.
1.2. Click the Group Assignments link (in the Manage Assignments section) to open the Select Group Assignments page.
1.3. Click the Add Group Assignment link to open the Add a Group Assignment page.
1.4. Go to step 3 below.
2. Click the Add a Group Assignment link (in the Assignment Management section) to open the Add a Group Assignment page.
3. Type a name for the assignment in the Name this Assignment box. The assignment name will only be visible to administrators.
4. If needed, type a description for the assignment in the Description box. The description will only be visible to administrators.
5. Select the items to include in the assignment. You may see more than one type of assignable item (e.g., learning items, assessment templates) listed in the Content and Audience section of the page. Although there is no limit to the number of items that you can include in an assignment, they must all be of the same type. For example, you could assign three courses, a curriculum, and a profile activity in a single assignment, since they are all learning items. However, you could not include a course and an assessment template in the same assignment, since they are different item types.
5.1. Click the appropriate search link (e.g., Search Learning Items , Search Assessments ) to open a search page.
5.2. Search for the items that you want to assign. You can search alphabetically, by category, or by keyword.
5.3. From the search results, select the check box next to the items that you want to assign.
5.4. Click the Select button to return to the assignment editor. The items that you selected are listed in the Content and Audience section of the editor. If you find that you selected an item in error, you can clear the check box next to its name to keep it from being included in the assignment.
6. If necessary, you can repeat steps 5.1 through 5.4 until you have added all of the items that you need for the assignment.
7. If you need to make students complete an item specifically for the institution at which you are currently logged on, select the Yes check box in the Institution Specific column. See Institution-Specific Assignments for more information about institution-specific assignments. All assessment assignments are institution-specific.
8. In the Target Audience section, select the student groups that will receive the assignment. If you want to assign items to student groups that are already in the system, click the Search Student Groups link to search for and select existing student groups. If the group that you want to use does not exist yet, click the Create a Student Group link to create the group. The student groups that will receive the assignment are listed in the Target Audience section. If you find that you selected one in error, you can clear the check box next to its name to keep it from being included in the assignment.
9. If necessary, you can repeat the previous step until you have added all of the student groups that you need for the assignment.
10. In the Assignment Type section of the editor, leave the One-Time Assignment option selected.
11. In the Go-Live Date section, specify the go-live date, which is the date when the assigned items will appear on users' To-Do List.
To use a fixed go-live date that will be applied to everyone who receives the assignment, select the Fixed option and enter a date in the box.
To use a go-live date that is relative to a date in each user's student record (such as the hire date), select the Flexible option. Then type a number in the first text box and select a date type from the list to specify how many days before the selected date the assignment should appear on each user's To-Do list. Enter a date in the last box to specify when the system should start creating instances of the assignment. If you use a flexible go-live date, you cannot use a fixed due date in the next step.
12. Specify the due date in the Due Date section. The due date can be fixed or relative to another date, such as the user's hire date or birth date. By default, a user's hire/re-hire date and the active date are the same.  This can change if, for example, the user changes departments. In such a case, the active date might be changed to the date when the transfer took effect.  If you select the Hire/Active Date option when setting a relative due date, the system will base the assignment's due date on either the hire/re-hire date or the active date, whichever is later.
13. If you want to set an end date for the assignment, enter it in the End Date section. When the end date arrives, any items that have not been started will be removed from students' To-Do List. Items that have been started but not yet completed will become elective learning, which students can complete or from which they can unenroll as they wish. If the assignment has a fixed due date, the end date must be on or after the due date.
14. Enter the assignment's effective date in the Effective Date section. This is the date that the system will use to check for previous completions of the items that were assigned. See Assignment Timing for more information about the effective date. The effective date cannot be later than the go-live date. If the assignment contains a curriculum that uses curriculum-specific due dates, it could affect the assignment due date. See Curriculum-Specific Effective Date for more information.
15. In the Failed Courses section, specify what should happen for students who fail courses contained in the assignment.
16. If there is a Leave of Absence section, you can enable a due date extension for users who return from a leave of absence. See Leave of Absence for more information. You cannot edit the Leave of Absence settings after the assignment go-live arrives. To enable a due date extension, select the Allow Extension: Extend due date when returning from leave option, then type a number in the Minimum Window box to specify how much time users should have to complete the assignment after returning from leave.
17. Click the Save button. The system will begin processing the assignment and associated student groups in the background. You can leave the page or close your browser without affecting the process.  If you remain on the page, you can check the processing progress by clicking the Refresh button to update the percent complete display.
Some of the features described in this online help system are optional or role-specific, and might not be available to you.
Updated: 02/21/23
for Education
Google Classroom
Google Workspace Admin
Google Cloud
Easily distribute, analyze, and grade student work with Assignments for your LMS
Assignments is an application for your learning management system (LMS). It helps educators save time grading and guides students to turn in their best work with originality reports — all through the collaborative power of Google Workspace for Education.
Get started
Explore originality reports
Bring your favorite tools together within your LMS
Make Google Docs and Google Drive compatible with your LMS
Simplify assignment management with user-friendly Google Workspace productivity tools
Built with the latest Learning Tools Interoperability (LTI) standards for robust security and easy installation in your LMS
Save time distributing and grading classwork
Distribute personalized copies of Google Drive templates and worksheets to students
Grade consistently and transparently with rubrics integrated into student work
Add rich feedback faster using the customizable comment bank
Examine student work to ensure authenticity
Compare student work against hundreds of billions of web pages and over 40 million books with originality reports
Make student-to-student comparisons on your domain-owned repository of past submissions when you sign up for the Teaching and Learning Upgrade or Google Workspace for Education Plus
Allow students to scan their own work for recommended citations up to three times
Trust in high security standards
Protect student privacy — data is owned and managed solely by you and your students
Provide an ad-free experience for all your users
Compatible with LTI version 1.1 or higher and meets rigorous compliance standards
Product demos
Experience google workspace for education in action. explore premium features in detail via step-by-step demos to get a feel for how they work in the classroom..
"Assignments enable faculty to save time on the mundane parts of grading and...spend more time on providing more personalized and relevant feedback to students." Benjamin Hommerding , Technology Innovationist, St. Norbert College
Classroom users get the best of Assignments built-in
Find all of the same features of Assignments in your existing Classroom environment
Learn more about Classroom
Explore resources to get up and running
Discover helpful resources to get up to speed on using Assignments and find answers to commonly asked questions.
Get a quick overview of Assignments to help Educators learn how they can use it in their classrooms.
Get started guide
Start using Assignments in your courses with this step-by-step guide for instructors.
Teacher Center Assignments resources
Find educator tools and resources to get started with Assignments.
How to use Assignments within your LMS
Watch this brief video on how Educators can use Assignments.
Turn on Assignments in your LMS
Contact your institution's administrator to turn on Assignments within your LMS.
Explore a suite of tools for your classroom with Google Workspace for Education
You're now viewing content for a different region..
For content more relevant to your region, we suggest:
One-Time Right; Assignment Sample Clauses
Related clauses.
Shift Assignment
Non-Assignment
Trademark Assignment
SUBLET/ASSIGNMENT
Deed; Xxxx of Sale; Assignment
Work Assignment
Amendment; Assignment
Overtime Assignment
Xxxx of Sale and Assignment
Benefit; Assignment
Related to One-Time Right; Assignment
Shift Assignment Should the University elect to establish a shift on any other schedule than the regular day shift (Monday through Friday) or to assign employees to work on any such shift, the employee(s) with the most seniority in the classification affected or to be assigned on such shift shall have preference in moving to such shift. If an insufficient number of employees in the classification elect to move to such shift, then the employee(s) with the least seniority in the classification shall be assigned to such shift. If positions or shifts are reduced or eliminated or movement of personnel to other shifts is required, then the seniority of the affected employee will prevail in the selection of shift, provided the affected employee can do the required work. Such shift preference is only applicable within the employee's classification.
Non-Assignment PROVIDER shall neither assign its rights nor delegate its duties under this Agreement without the prior written consent of A&M System.
Trademark Assignment Upon the request of Theravance, GSK shall prepare a global assignment to Theravance of any Trademark extensively and publicly used by GSK and Theravance in connection with the Terminated Non-Respiratory Commercialized Alliance Product. If Theravance elects to record the Assignment, Theravance shall undertake such recordal tasks and shall bear the costs and fees associated with the recordal, including but not limited to all filing fees, agent fees, and costs of notarization and legalizations. GSK shall cooperate with Theravance as reasonably necessary. Notwithstanding the foregoing, in the event that any Trademark is used by GSK on any other product, GSK shall not assign such Trademark as contemplated in the preceding sentence but shall license such Trademark to Theravance on a non-exclusive basis and subject to any further license terms to be agreed by the Parties in good faith at the time.
SUBLET/ASSIGNMENT The Lessee may not transfer or assign this Lease, or any right or interest hereunder or sublet said leased Premises or any part thereof without first obtaining the prior written consent and approval of the Lessor.
Deed; Xxxx of Sale; Assignment To the extent required and permitted by applicable law, this Agreement shall also constitute a "deed," "xxxx of sale" or "assignment" of the assets and interests referenced herein.
Work Assignment 1. It is understood that the assignment of work to purchased services does not convey a right to such work in the future, nor does it create any precedent with respect to future assignment of such work to purchased service employees by the employer.
Amendment; Assignment This Agreement may be amended, superseded, canceled, renewed or extended, and the terms hereof may be waived, only by a written instrument signed by authorized representatives of the parties or, in the case of a waiver, by an authorized representative of the party waiving compliance. No such written instrument shall be effective unless it expressly recites that it is intended to amend, supersede, cancel, renew or extend this Agreement or to waive compliance with one or more of the terms hereof, as the case may be. Except for the Management Stockholder's right to assign his or her rights under Section 4(a) or the Company's right to assign its rights under Section 4(b), no party to this Agreement may assign any of its rights or obligations under this Agreement without the prior written consent of the other parties hereto.
Overtime Assignment Unscheduled overtime will be offered to employees on duty starting with the most senior qualified employee, except when the nature of the enforcement duties being performed need to be completed by the incumbent. If the overtime assignment is not filled by the above, it will be offered to the most senior qualified employee available who is assigned to that work location. If the overtime assignment cannot be filled by either of the above, the least senior qualified employee on duty will be required to work. If the least senior employee is unavailable, then the next least senior employee(s) shall be required to perform the overtime assignment(s). Scheduled events and overtime to be worked at other facilities will follow the selection procedure outlined above with seniority being determined in the defined area (i.e., facility, park, region, state) from which the member is to be selected. In departments or divisions in which services and/or facilities are regionalized or in which regionalization is proposed or being implemented, regionalization shall be a viable topic for labor/management committees. Committees may discuss and make recommendations to the appropriate parties regarding scheduling and overtime in the regions. Good faith attempts will be made to equalize scheduled overtime at any one facility. Scheduled overtime is defined as any overtime of which the Employer has forty-eight (48) hours advance notice.
Xxxx of Sale and Assignment Xxxx of Sale and Assignment for the Property (the "Xxxx of Sale") executed by Seller and Purchaser assigning to Purchaser the Tangible Personal Property, in the form attached to this Agreement as Exhibit D.
Benefit; Assignment This Agreement shall bind and inure to the benefit of the parties and their respective personal representatives, heirs, successors and assigns, provided this Agreement may not be assigned by either party without the consent of the other, except that the Corporation may assign this Agreement in connection with the merger, consolidation or sale of all or substantially all of its business or assets.
Our Toolset
College Match
Financial Aid Offer Comparison
Career Finder
College Rankings
By Private or Public
By Athletic Conference
Online Colleges
Best Colleges 2023
Hidden Gems 2023
Majors & Careers
Browse All Majors
Browse All Careers
Scholarships
Student Loan Finder
Refinance Student Loan
Search for Scholarships
Most Recent
Affordability & Cost
College Search
Comparisons
College Majors & Minors
News & Trends
Tips, Tools & Advice
ACT & SAT
College Admissions
College Applications
Questions & Answers
Advice & Planning
Financial Aid
Scholarship Search & Applications
Student Loans
Careers & Internships
Majors & Industries
Sign In Sign In
Task Management: How To Get Your College Assignments Done On Time
Flickr user David Singleton
As a college student, you have to learn how to master the art of balancing between personal life and college duties. However, things often get out of hand, especially if you're struggling with procrastination . Before you know it, the semester begins to slip away. You start realizing that getting your college assignments done before the deadline is pretty much mission impossible. Don't fall into despair just yet, though! Simple habit corrections and a healthy dose of fresh perspective can help you organize yourself.
Embrace Monotasking
Be it the social media we have to check or an interesting video our friend sent us—the multitasking mode has become a default one in the 21st century.  However, this kind of behavior can decrease one's productivity for around 40% , according to Harvard Business Review. Instead of overwhelming your brain with information you don't need, try focusing solely on one assignment and restrain yourself from scrolling down the newsfeed on Facebook.  Wondering how to embrace monotasking? Studies show that we stick to one task for about 18 minutes before we feel the urge to do something else. This behavioral pattern can be changed with commitment and practice, but if you cannot resist taking a break from one task, switch to a different one and pick up where you left off later.
Make a Realistic Time Schedule
Did you know writing tasks down increases your chances of actually getting them done? Make a time schedule for yourself and stick with your studying plan. Having a calendar with a clear overview of the assignments ahead helps you organize your time more effectively. Of course, it is important to be realistic when assessing the time you need for a certain assignment. There is no shame in asking for help or joining some of the study groups in order to survive the exam week and get motivated to make the most of your time. Consult with your professor if you have any dilemmas or drop by the academic support center and ask for additional advice.
Master the Art of Time Management
Eliminate all the possible distractions and make reasonable study breaks. Try the Pomodoro technique: decide which task are you going to work on and set the timer to 25 minutes; after this period of time, you are allowed to take a short break (3-5 minutes). Repeat this four times and you'll get 1 hour of pure productive work. Afterward, take a larger break of 15-30 minutes and then repeat the whole cycle. It is essential to put a checkmark on paper each time you finish one period of studying (the mentioned 25 minutes) so that you track your progress and plan ahead. The technique has proven to be great for obtaining a nice workflow. You'll get more things done in less time. If you're more of a tech-savvy person, you can explore different productivity apps out there.
Know When to Turn a New Page
Don't waste additional time on homework and assignments that have a very close deadline. By trying to save what cannot be saved, you risk failing with the upcoming tasks. Accept the fact you should have known better and focus on taking a smarter path with your new tasks. Past failures can actually be extremely motivational and as humans learn through empirical experiences, it's likely you'll find your unique way to organize yourself better so you don't feel out of sorts in the future.
By doing everything last minute, you risk burning out because of the sudden massive workload you have to deal with. Don't disrupt your health just because your organizational skills need to be a bit polished up. It's easier than you think to get back on track!
Use College Raptor to discover personalized college matches, cost estimates, acceptance odds, and potential financial aid for schools around the US—for FREE!
Email Address
High School Graduation Year
Affordability & College Cost
College Comparisons
Student Life
College News & Trends
Privacy Policy
High Schools
Financial Aid Offer Comparison Tool
IM Chapter 17
Terms in this set (102), students also viewed, mkt 400 chapter 17, global marketing chapter 18, mktg 4280 ch. 17 mcgraw-hill connect, mkt - 370 chapter 17, recent flashcard sets, med surg 1 unit 6 endocrine system, 11. robust analyses using spss, learning, memory, development, sets found in the same folder, im chapter 17 quiz, global marketing- chapter 15, international marketing ch.2, other sets by this creator, chapter 19: quiz, chapter 19: homework, chapter 16 homework, chapter 16 quiz, verified questions, recommended textbook solutions.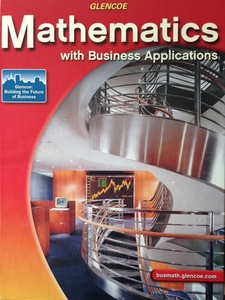 Mathematics with Business Applications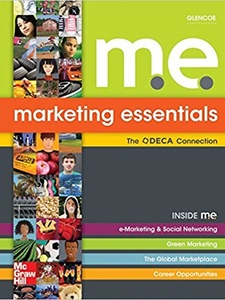 Marketing Essentials: The Deca Connection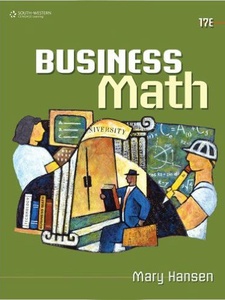 Business Math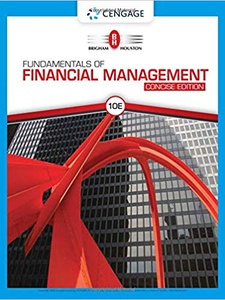 Fundamentals of Financial Management, Concise Edition
Other quizlet sets, engineering lab exam 1, geb3035 test 1 part 4, sacral plexus.
Canvas - Providing Extended Time Accommodations
If you have received an accommodation request from a student to receive extended time on assignments or quizzes, the following tutorials will walk you through the process of providing those in Canvas:
Extended time on assignments
Extended time on quizzes
For hands-on help setting up extended time accommodations for assignments or quizzes, check the Academic Technology Trainings page for upcoming trainings, webinars, and drop-in sessions. The Academic Technology Consultants also offer one-on-one consultations .
Extended time on assignments
This tutorial covers how to modify due dates on an assignment for individual students in Canvas. If you have received an accommodation request from a student to provide them with extended time on an assignment, the steps below will take you through the process to provide that accommodation.
Extended time on quizzes
This tutorial will cover how to modify the quiz time allotted to individual students in Canvas on a particular quiz. If you have received an accommodation request from a student to provide them with extended time on assessments, the steps below will take you through the process to provide that accommodation.
Note: This tutorial only covers the standard quiz tool in Canvas. For New Quizzes, tutorials exist to explain how to set up one-time accommodations for a student on a particular assessment , as well as course-level accommodations for a student applied on all assessments .

Voice Conferencing
Getting Started Guide
Additional Licenses
Canvas Integration Guide
Secure Meetings Guide
Known Issues
Accessibility
Academic Technology Training
Group Training Request
Cloud Computing in the Classroom
Turnitin Review Project
Lecture Capture
Earn a Digital Credential in UDL
Jacob Henry
Accessibility and Usability Lab
Testimonials
Project Information FAQ
Container Platform
COVID-19 Site Access Guidelines
Sustainability
Remote Hands Service
Rules and Guidelines
Data Services
2022/2023 Service Changes
iOS Patching
Self Service Software
Facilitating Remote Work & Support
Moving to DDS
Service Level Agreement
Land Mobile Radios (LMR)
Messaging & Collaboration Team
Software Engineering
Maintenance Schedules
Support Definitions & Response Time
Red Hat Enterprise Linux
Requesting Escalated Access
Unix Engineering Service Outline
User Experience Research & Design Team
Access Management
Basic Access Management
Retrieve a File
Tips & Tricks
How to Encrypt Files Before Sharing
Physical Servers
Virtual Servers
Security Notices
Password Managers
Phishing E-mails - Report Suspicious Messages
phishing-email-27616
IdentiKey Manager
Account Provisioning & Activation
Enterprise Access Management
Digital ID Attributes
Multi-Factor Remote Access
RFP Guidance
Multi-Factor Authentication
Auxiliary AV Service
Find or Reserve a Lab
Liaison List
Software Additions & Modifications
Labs Homepage
Remote Access
iClicker Classic
Download Software
Attendance-Only Feature
Pedagogical Resources
Room Frequencies
Student Resources
Frequency & Wireless Ratings
Wireless Considerations for CUClickers
Distance Learning Studios Transition Resources
How to Print with wepa
Learning Spaces Technology Classroom Standards
Classroom Standards Equipment List
Technology Equipped Classrooms List
Hybrid-Capable Classrooms List
Hybrid Work Recommendations - Your Meetings
Zoom Web Conferencing
Technology Copilots
App Descriptions
Enabling Apps for Campus
Google Migration Dashboard
Alumni Changes to Microsoft and Google
Google Drive Migrations
Google Shared Drive File Migrations
Outlook on the web - Email & Calendars
Calendaring Best Practices
Request Exception
Retention Policy E-memo
Resource Display Name Format
FindTime Add-In
Office 365 Apps
Office Online
Departmental Intranet Site
Collaboration and File Storage
Guest & External Users
Shared Channels
Viva Insights
Resource Library
Administrative E-memo
Course Roster Email
Exchange Distribution Lists
Manage via Email & Common Commands
Email & Calendaring Direction
Marking Potential Spam
Report Spam
Understanding Headers
Email Attachments
Service Guidelines
Clear the Browser Cache
Interference Sources
Tips and Tricks
Network Registration
Technical Details
Advanced/Server Admins
How It Works
Usage Policy
Security & Regulations
IP Address & Hostname Management
Dynamic DNS
Research Computing
Software Catalog
Acquiring Software
Appropriate Use and Compliance
Prospective Products
Software Licensing Futures Project
Recording a Lecture or Event
Sound and Microphones
Your Recordings
Analytic Reports Overview
Migration and Retirement
Request a Course
Accessible Content Structure
Creating Accessible Quizzes
Providing Extended Time Accommodations
Rich Content Editor Accessibility Checklist
New Analytics
Course Access Report
Interactions Report
Feature Options
Cidi Labs Design Tools (Pilot)
Example Courses
Latest Updates
Enhancements
Mobile Apps
Desire2Learn & Canvas Tool Comparison Chart
Grade Schemes
Assignment Groups
Dropped Students FAQ
Roles and Permissions
Testing and Assessment Center Instructions
Using Announcements and Inbox to Communicate
Reviewing Migrated Content
Student Support Videos
Start of Term FAQ
End of Semester Best Practices
Profile Pictures
Canvas Scheduler vs. Microsoft Bookings
Coursera Learning Programs
Terms of Use
Canvas Integration
Open Researcher & Contributor ID (ORCID)
Student FAQ
Privacy Information
SensusAccess
Syllabus Archive
Using Turnitin with Canvas
Instructor Guide
Student Guide
Channel Lineup
Scan for Channels
Basic Functions
Phone Interface
Outgoing Caller ID Preference Selection
Phones & Accessories
Using Your Phone
Voice/Data Service Request
Teams Calls Support Form
Long Distance
Shortcuts Keys (Cisco)
Cisco Web Inbox Guide
Manage Greetings
Managing Notifications
Sending Messages
Single Inbox / Speechview (SIB/SV)
How it Works
Quick Reference Guide
Supervisor Functions
Agent Functions
Connect to the Server
Password Protect Web Pages
General Permissions Guide
Getting Started
Online Manual
Local Unix Conventions
vi Commands
Spot and Rintintin Personal Sites
SSL Certificates
Application Development Support
Recommendations for Student Administrators
Python - Install modules without root access
Offline Surveys App
Managers / Supervisors
Student Success Staff
Course Alerts
GitHub Enterprise
Jira Software
Paperless Campus
Acquire Software & Hardware
Standard Computer Peripherals
Standard Computers
Department Labs
Student Shopping List
Supported Software & Hardware
Software Lifecycle
Your Microsoft Products and Services
Order Software
Ordering Exception
Ordering and Reimbursement
Standard Models List
Multi-Function Device Setup
Faculty, Staff, and Retirees
Secondary Accounts
Sponsored Affiliates
Purpose & Mission
Register Your Laptop
Getting Started with Campus Technology
Fall 2020 Technology and Requests Survey Report
Instruction Modes & Technology Mapping
Tips for Recording Lectures from Home
Remote Guidance for Students
OIT-Provided Peripherals
Your Computer
Hybrid Meeting Technology Best Practices
Your Productivity and Collaboration
Your Network Access
Retirees Access to Microsoft and Google Access
LinkedIn Learning
Initiative: Cloud Computing for Research and Teaching at CU Boulder
OIT Group Profiles
Survey Results
Offenders/Alternatives
Report Abuse or Harassment
Google Storage Project
Mail Security Upgrade
Major Projects & Service Direction
Microsoft Office Licensing Remediation Project
Secure Computing Project
Transition to Teams Calls
Administrative
ITP/ITCL List
Service Alerts
Recently viewed courses
Recently viewed.
Find Your Dream School
COVID-19 Update: To help students through this crisis, The Princeton Review will continue our "Enroll with Confidence" refund policies. For full details, please click here.
Enter your email to unlock an extra $25 off an SAT or ACT program!
By submitting my email address. i certify that i am 13 years of age or older, agree to recieve marketing email messages from the princeton review, and agree to terms of use., 8 easy ways to finish your homework faster.
How many times have you found yourself still staring at your textbook around midnight (or later!) even when you started your homework hours earlier? Those lost hours could be explained by Parkinson's Law, which states, "Work expands to fill the time available for its completion." In other words, if you give yourself all night to memorize those geometry formulas for your quiz tomorrow, you'll inevitably find that a 30 minute task has somehow filled your entire evening.
We know that you have more homework than ever. But even with lots and lots to do, a few tweaks to your study routine could help you spend less time getting more accomplished. Here are 8 steps to make Parkinson's Law work to your advantage:
1. Make a list
This should be a list of everything that has to be done that evening. And we mean, everything—from re-reading notes from this morning's history class to quizzing yourself on Spanish vocabulary.
2. Estimate the time needed for each item on your list
You can be a little ruthless here. However long you think a task will take, try shaving off 5 or 10 minutes. But, be realistic. You won't magically become a speed reader.
3. Gather all your gear
Collect EVERYTHING you will need for the homework you are working on (like your laptop for writing assignments and pencils for problem sets). Getting up for supplies takes you off course and makes it that much harder to get back to your homework.
The constant blings and beeps from your devices can make it impossible to focus on what you are working on. Switch off or silence your phones and tablets, or leave them in another room until it's time to take a tech break.
Read More: How to Calculate Your GPA
5. Time yourself
Noting how much time something actually takes will help you estimate better and plan your next study session.
6. Stay on task
If you're fact checking online, it can be so easy to surf on over to a completely unrelated site. A better strategy is to note what information you need to find online, and do it all at once at the end of the study session.
7. Take plenty of breaks
Most of us need a break between subjects or to break up long stretches of studying. Active breaks are a great way to keep your energy up. Tech breaks can be an awesome way to combat the fear of missing out that might strike while you are buried in your work, but they also tend to stretch much longer than originally intended. Stick to a break schedule of 10 minutes or so.
8. Reward yourself!
Finish early? If you had allocated 30 minutes for reading a biology chapter and it only took 20, you can apply those extra 10 minutes to a short break—or just move on to your next task. If you stay on track, you might breeze through your work quickly enough to catch up on some Netflix.
Our best piece of advice? Keep at it. The more you use this system, the easier it will become. You'll be surprised by how much time you can shave off homework just by focusing and committing to a distraction-free study plan.
Stuck on homework?
Try an online tutoring session with one of our experts, and get homework help in 40+ subjects.
Try a Free Session
Explore Colleges For You
Connect with our featured colleges to find schools that both match your interests and are looking for students like you.
Career Quiz
Take our short quiz to learn which is the right career for you.
Get Started on Athletic Scholarships & Recruiting!
Join athletes who were discovered, recruited & often received scholarships after connecting with NCSA's 42,000 strong network of coaches.
Best 388 Colleges
154,000 students rate everything from their professors to their campus social scene.
SAT Prep Courses
1400+ course, act prep courses, free sat practice test & events, 1-800-2review, sat® 1400+ course, our top sat experts teach the strategies proven to have helped our students join the top 5% of test takers..
Enrollment Advisor
1-800-2REVIEW (800-273-8439) ext. 1
1-877-LEARN-30
Student Support
1-800-2REVIEW (800-273-8439) ext. 2
Partnerships
College Readiness
International
Advertising
Affiliate/Other
Enrollment Terms & Conditions
Accessibility
Cigna Medical Transparency in Coverage
Register Book
Mon-Fri 9AM-10PM ET
Sat-Sun 9AM-8PM ET
Local Offices: Mon-Fri 9AM-6PM
Mon-Fri 9AM-9PM ET
Sat-Sun 8:30AM-5PM ET
Academic Subjects
Find the Right College
College Rankings
College Advice
Applying to College
Financial Aid
School & District Partnerships
Professional Development
Advice Articles
Private Tutoring
Mobile Apps
Local Offices
International Offices
Work for Us
Affiliate Program
Partner with Us
Advertise with Us
International Partnerships
Our Guarantees
©2023 TPR Education IP Holdings, LLC. All Rights Reserved. The Princeton Review is not affiliated with Princeton University
Privacy Policy | Do Not Sell or Share My Personal Information | CA Privacy Notice | Terms of Use | Site Map
Ways to Get Your Assignments Done on Time
Introduction: Ways to Get Your Assignments Done on Time
I decided to make this for the average college student who finds themselves forgetting to turn in an assignment on time at least once a week for one or two or their courses. I am not saying this is the end all be all way to ensure that all of your assignments get turned in on time but this is the strategey that has worked for me.
Step 1: Review Your Course Syllabus
This will give you a good idea at what you have to get done each week
Step 2: Think About Your TIME!
Plan around those times and see when/where you are able to complete your assignments
Step 3: Make Daily Lists
This will allow you to know what you have to complete each day
Be the First to Share
Did you make this project? Share it with us!
Recommendations
Game Design: Student Design Challenge
Make it Glow Contest
6 years ago
Excellent guide , thanks !
7 years ago
My husband is a professor and I think he needs to share this with his students!
Norsk (Bokmål)
Português, Brasil
Chinese, Simplified
Submit Assignments
You are viewing Original Course View content
Where do I find my assignments?
Your instructor can add assignments to different areas of your course. You might access assignments from a link on the course menu called "Assignments." Or, your instructor might incorporate assignments into each week's content. Ask your instructor if you have questions about how your course is organized.
Your instructor can also create group assignments and provide access to them in the same areas as regular assignments. Group assignments may also appear in the My Groups panel after the course menu.
More on accessing and submitting group assignments
Your instructor may make some assignments available after a certain date or after you complete a certain task. For example, you might have to mark a lecture as reviewed before you may access an assignment. Contact your instructor if you don't see an assignment you think you should.
If you submit after the due date, your submission is marked LATE and penalties may apply.
The digital dropbox has been replaced by the assignments tool in Blackboard Learn. If your instructor has asked you to submit something to the digital dropbox, ask for other instructions.
Watch a video about assignments
The following narrated video provides a visual and auditory representation of some of the information included on this page. For a detailed description of what is portrayed in the video, open the video on YouTube , navigate to More actions , and select Open transcript .

Video: Assignments Overview shows you where to find and submit assignments.
Submit an assignment
When you finish your assignment, you must select Submit . If you don't, your instructor won't receive your completed assignment.
If your instructor hasn't allowed multiple attempts, you may submit your assignment only once. Before you select Submit , be sure that you have attached any required files.
Open the assignment. On the Upload Assignment page, review the instructions, due date, points possible, and download any files provided by your instructor. If your instructor has added a rubric for grading, you can view it.
Drag files from your computer to the "hot spot" in the Attach Files area. If your browser allows, you can also drag a folder of files. The files will upload individually. If the browser doesn't allow you to submit your assignment after you upload a folder, select Do not attach in the folder's row to remove it. You can drag the files individually and submit again. You can use the file name or provide another name for the file.
Browse for a file in the Content Collection, if you have access.
Browse for a file in cloud storage . You can instantly connect to multiple web apps where you store files, such as in OneDrive® and Google Drive™. If your browser allows, media files you add from cloud storage display inline. 
Optionally, type Comments about your submission.
You won't be able to drag files to upload, view confirmation numbers, or receive email submission receipts if your institution uses an older version of Blackboard Learn.
More on submitting your assignment with JAWS ®
If your institution uses Qwickly, you can attach files stored in your cloud-based storage accounts, such as Dropbox or Google Docs, to your assignment.
More on attaching files to an assignment with Qwickly
Choose file download location
In most browsers, you can select where the files that you open in courses are downloaded. For example, in Chrome, navigate to Settings > Advanced > Downloads . You can select the location for file downloads and choose if you want the browser to ask each time. In Safari, you have the same capabilities. Navigate to Preferences > General > File download location . You can perform an internet search to learn about file download choices in other browsers.
Save an assignment as a draft and submit later
On the Upload Assignment page, select Save Draft to save your work and continue later. Your text and files are saved on the page. When you return, you can resume working.
Return to your assignment and select the assignment title.
On the Review Submission History page, select Continue .
On the Upload Assignment page, make your changes.
Select Submit . The Review Submission History page appears with information about your submitted assignment.
When you finish your assignment, you must select Submit . If you don't, your instructor won't receive your work.
Resubmit an assignment
Your instructor may allow you to submit an assignment more than once for a variety of reasons. For example, your instructor may provide comments on your first draft so that you can try to improve your work.
You may realize you made an error after you've submitted your assignment. However, you may not be allowed to resubmit the assignment . Contact your instructor to ask for the opportunity to resubmit the assignment.
If you may make another attempt, select the assignment link in your course. Start New appears on the Review Submission History page.
Anonymously graded assignments
On the Upload Assignment page, you're informed if your assignment is set to be graded anonymously.
Your instructor won't see your name during grading. Your instructor may choose to grade anonymously to eliminate bias.
You shouldn't include any identifying information with your submission. Don't add your name to files you upload or use your name in any text you add.
Learn - student
Need more help with learn.
Contact your institution's support desk
Watch videos for students
Find more help
Weekend assignment 08 - Shaped bokeh
Hi photoclass,
It's friday again so.. time for a new weekend assignment. As the last ones where outdoor tasks, let's stay indoors for this one. I thought we could get a bit creative so: it's bokeh-time.
you'll need: thin cardboard or paper (a4 sheet will do fine), scissors or better exacto knife, tape
first, cut a round paper that's about the size of your front element (end of your lens) and cut out a shape in the middle of that cirkle. make the shape about 1 cm big.
take a strip of paper about 2 cm wide and long enough to wrap around your lens and make cuts on one side.
now wrap the strip of paper round your front element with the cuts sticking out and cut and tape to length so that you can remove it with ease. Fold the cut strips in and take it off the lens.
Now tape the circle you made on the now round strip to get something that looks like this :
the goal now is to have some lights far in the background (candles, spots, christmaslights, streelights..) whatever... and focus on a subject close to you with the biggest aperture possible (lowest f-number) so the lights become blurred.... if you did this right... these lights should now all have the shape you cut out.
aperture wide open (smallest number you can) so use aperture priority or manual exposure)
close to subject (focus), far from the lights (need to be blurred out). Seriously, this will only work if the lights are at least 5 times farther away from the camera than the subject (focuspoint) is.
use a tripod for shutterspeed and exposure compensation if the result is a bit dark.
not working?
bigger distance between subject and lights and/or less distance between the camera and subject and make sure the aperture is the smallest f-number you have.
the cover needs to be against your lens
second trick : shoot with a longer length (remember the compression-exersize..?) to blur the background more.
u/vegaslifter did this: https://imgur.com/a/ZjkvB in a previous class
u/_mordred made this last year https://imgur.com/a/5ccUdns
no comments yet
Be the first to share what you think!
About Community