Sign Up Individual School
9th Grade Geometry Worksheets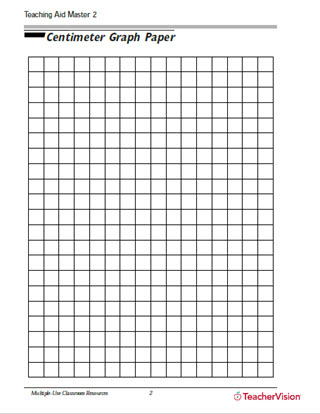 + ACCUPLACER Mathematics
+ ACT Mathematics
+ AFOQT Mathematics
+ ALEKS Tests
+ ASVAB Mathematics
+ ATI TEAS Math Tests
+ Common Core Math
+ DAT Math Tests
+ FSA Tests
+ FTCE Math
+ GED Mathematics
+ Georgia Milestones Assessment System
+ GRE Quantitative Reasoning
+ HiSET Math Exam
+ HSPT Math
+ ISEE Mathematics
+ PARCC Tests
+ Praxis Math
+ PSAT Math Tests
+ PSSA Tests
+ SAT Math Tests
+ SBAC Tests
+ SIFT Math
+ SSAT Math Tests
+ STAAR Tests
+ TABE Tests
+ TASC Math
+ TSI Mathematics
+ ACT Math Worksheets
+ Accuplacer Math Worksheets
+ AFOQT Math Worksheets
+ ALEKS Math Worksheets
+ ASVAB Math Worksheets
+ ATI TEAS 6 Math Worksheets
+ FTCE General Math Worksheets
+ GED Math Worksheets
+ 3rd Grade Mathematics Worksheets
+ 4th Grade Mathematics Worksheets
+ 5th Grade Mathematics Worksheets
+ 6th Grade Math Worksheets
+ 7th Grade Mathematics Worksheets
+ 8th Grade Mathematics Worksheets
+ 9th Grade Math Worksheets
+ HiSET Math Worksheets
+ HSPT Math Worksheets
+ ISEE Middle-Level Math Worksheets
+ PERT Math Worksheets
+ Praxis Math Worksheets
+ PSAT Math Worksheets
+ SAT Math Worksheets
+ SIFT Math Worksheets
+ SSAT Middle Level Math Worksheets
+ 7th Grade STAAR Math Worksheets
+ 8th Grade STAAR Math Worksheets
+ THEA Math Worksheets
+ TABE Math Worksheets
+ TASC Math Worksheets
+ TSI Math Worksheets
+ AFOQT Math Course
+ ALEKS Math Course
+ ASVAB Math Course
+ ATI TEAS 6 Math Course
+ CHSPE Math Course
+ FTCE General Knowledge Math Course
+ GED Math Course
+ HiSET Math Course
+ HSPT Math Course
+ ISEE Upper Level Math Course
+ SHSAT Math Course
+ SSAT Upper-Level Math Course
+ PERT Math Course
+ Praxis Core Math Course
+ SIFT Math Course
+ 8th Grade STAAR Math Course
+ TABE Math Course
+ TASC Math Course
+ TSI Math Course
+ Number Properties Puzzles
+ Algebra Puzzles
+ Geometry Puzzles
+ Intelligent Math Puzzles
+ Ratio, Proportion and Percentages Puzzles
+ Other Math Puzzles
9th Grade Math Worksheets: FREE & Printable
Looking for free printable 9th grade Math Worksheets and activities to help your student prepare for the 9th Grade math course? If so, then look no further!
Want to measure your 9th-grade student's knowledge of Math concepts and assess their exam readiness? If so, then look no further. Here is a comprehensive collection of FREE printable 9th grade Math worksheets that would help students in 9th Grade Math preparation and practice.
Download our free Mathematics worksheets for 9th Grade Math.
Hope you enjoy it!
IMPORTANT: COPYRIGHT TERMS: Worksheets may not be uploaded to the internet in any form, including classroom/personal websites or network drives. You can download the worksheets and print as many as you need. You have permission to distribute the printed copies to your students, teachers, tutors, and friends. 
You Do NOT have permission to send these worksheets to anyone in any way (via email, text messages, or other ways). They MUST download the worksheets themselves. You can send the address of this page to your students, tutors, friends, etc.
Related Topics
Grade 5 Mathematics Worksheets
Grade 6 Mathematics Worksheets
Grade 7 Mathematics Worksheets
Grade 8 Mathematics Worksheets
The Absolute Best Book to Ace the 9th Grade Math Test
Algebra i exercise book student workbook, 9th grade math concepts.
Translate Phrases into an Algebraic Statement
Order of Operations
Properties of Numbers
The Distributive Property
Scientific Notation
Expressions and Equations
Simplifying Variable Expressions
One–Step Equations
Multi–Step Equations
Finding Midpoint
Finding Distance of Two Points
Absolute Value Equations
Linear Functions
Finding Slope
Graphing Lines Using Line Equation
Writing Linear Equations
Graphing Linear Inequalities
Slope and Rate of Change
Find the Slope x–intercept and y–intercept
Write an Equation from a Graph
Slope –intercept Form and Point –slope Form
Equations of Horizontal and Vertical Lines
Equation of Parallel or Perpendicular Lines
Graphing Absolute Value Equations
Greatest Common Factor
Least Common Multiple
GCF of Monomials
Factoring Quadratics
Factoring by Grouping
Inequalities and System of Equations
One–Step Inequalities
Two–Step Linear Inequalities
Advanced Linear Inequalities
Solve Compound Inequalities
Solve Absolute Value Inequalities
Systems of Equations
Systems of Equations Word Problems
Monomials Operations
Add and Subtract Monomials
Multiply and Divide Monomials
Quadratic Equation
Graphing Quadratic Functions
Quadratic Equations
Solve a Quadratic Equation by Factoring
Quadratic Formula and Transformations of Quadratic Functions
Quadratic Formula and the Discriminant
Polynomial Operations
Simplifying Polynomials
Adding and Subtracting Polynomials
Multiplying a Polynomial and a Monomial
Multiply Two Polynomials
Multiply Two Binomials
Operations with Polynomials
Factor Polynomials
Factoring Special Case Polynomials
Radical Expressions
Simplifying Radical Expressions
Multiplying Radical Expressions
Simplifying Radical Expressions Involving Fractions
Adding and Subtracting Radical Expressions
Domain and Range of Radical Functions
Solving Radical Equations
Rational Expressions
Simplifying and Graphing Rational Expressions
Adding and Subtracting Rational Expressions
Multiplying and Dividing Rational Expressions
Solving Rational Equations and Complex Fractions
Statistics and Probabilities
Probability Problems
Combinations and Permutations
Statistics and Probabilities
9th grade math practice questions, fractions and decimals, real numbers and integers, proportions and ratios, algebraic expressions, equations and inequalities, polynomials, exponents and radicals, solid figures.
Looking for the best resource to help you succeed on the Algebra I test?
The Best Books to Ace the Algebra I Test
Arithmetic and pre-algebra in 30 days the ultimate crash course to preparing for arithmetic and pre-algebra, arithmetic and pre-algebra in 7 days step-by-step guide to preparing for arithmetic and pre-algebra exam quickly, algebra i workbook comprehensive activities for mastering essential math skills.
by: Reza about 2 years ago (category: Blog )
Reza is an experienced Math instructor and a test-prep expert who has been tutoring students since 2008. He has helped many students raise their standardized test scores--and attend the colleges of their dreams. He works with students individually and in group settings, he tutors both live and online Math courses and the Math portion of standardized tests. He provides an individualized custom learning plan and the personalized attention that makes a difference in how students view math.
Related to This Article
More math articles.
Intelligent Math Puzzle – Challenge 85
5th Grade NYSE Math Practice Test Questions
Top 10 Tips to Overcome SSAT Math Anxiety
The Unit Circle
Top 10 HSPT Math Practice Questions
FREE 3rd Grade SBAC Math Practice Test
FREE 5th Grade FSA Math Practice Test
How to Find Average Rate of Change of a Function?
4th Grade MCAS Math Worksheets: FREE & Printable
Other Topics Puzzle – Challenge 94
What people say about "9th Grade Math Worksheets: FREE & Printable"?
No one replied yet.
Leave a Reply Cancel reply
You must be logged in to post a comment.
Grade 6 Math Tutor Everything You Need to Help Achieve an Excellent Score
Math workbook grade 3 step-by-step math guide for 3rd grade, staar grade 8 math study guide step-by-step guide to preparing for the staar grade 8 math test, staar grade 8 math practice workbook 2023 the most comprehensive review for the math section of the staar grade 8 test, comprehensive grade 8 math practice book complete coverage of all grade 8 math concepts + 2 grade 8 math practice tests, grade 8 math for students the ultimate step by step guide to preparing for the grade 8 math test, staar grade 8 math workbook 2020 – 2021 the most comprehensive review for the math section of the staar grade 8 test, grade 8 math study guide 2021 – 2022 a comprehensive review and step-by-step guide to preparing for grade 8 math, grade 8 math preparation grade 8 math workbook, grade 8 math prep 2021-2022 the most comprehensive review and ultimate guide to the grade 8 math test, pssa grade 8 math prep 2020-2021 the most comprehensive review and ultimate guide to the pssa grade 8 math test, comprehensive fsa grade 8 math practice book 2020 – 2021 complete coverage of all fsa grade 8 math concepts + 2 full-length fsa grade 8 math tests, comprehensive common core grade 8 math practice book 2020 – 2021 complete coverage of all common core grade 8 math concepts + 2 full-length common core grade 8 math tests, comprehensive staar grade 8 math practice book 2020 – 2021 complete coverage of all staar grade 8 math concepts + 2 full-length staar grade 8 math tests, staar grade 8 math workbook 2019 & 2020 extra practice for an excellent score + 2 full length staar grade 8 math practice tests.
ATI TEAS 6 Math
ISEE Upper Level Math
SSAT Upper-Level Math
Praxis Core Math
8th Grade STAAR Math
Limited time only!
Save Over 30 %
It was $16.99 now it is $11.99
Login and use all of our services.
Effortless Math services are waiting for you. login faster!
Register Fast!
Password will be generated automatically and sent to your email.
After registration you can change your password if you want.
Math Worksheets
Math Topics
Math Puzzles
Find Your Test
ACCUPLACER Math
Premium Membership
Youtube Videos
Google Play
Apple Store
Effortless Math provides unofficial test prep products for a variety of tests and exams. All trademarks are property of their respective trademark owners.
Geometry Worksheets
Welcome to the geometry worksheets page at Math-Drills.com where we believe that there is nothing wrong with being square! This page includes Geometry Worksheets on angles, coordinate geometry, triangles, quadrilaterals, transformations and three-dimensional geometry worksheets.
Get out those rulers, protractors and compasses because we've got some great worksheets for geometry! The quadrilaterals are meant to be cut out, measured, folded, compared, and even written upon. They can be quite useful in teaching all sorts of concepts related to quadrilaterals. Just below them, you'll find worksheets meant for angle geometry. Also see the measurement page for more angle worksheets. The bulk of this page is devoted to transformations. Transformational geometry is one of those topics that can be really interesting for students and we've got enough worksheets for that geometry topic to keep your students busy for hours.
Don't miss the challenging, but interesting world of connecting cubes at the bottom of this page. You might encounter a few future artists when you use these worksheets with students.
Most Popular Geometry Worksheets this Week
Learning About Shapes
General use geometry printables including shapes sets and tangrams.
The quadrilaterals set can be used for a number of activities that involve classifying and recognizing quadrilaterals or for finding the properties of quadrilaterals (e.g. that the interior angles add up to 360 degrees). The tangram printables are useful in tangram activities. There are several options available for the tangram printables depending on your printer, and each option includes a large version and smaller versions. If you know someone with a suitable saw, you can use the tangram printable as a template on material such as quarter inch plywood; then simply sand and paint the pieces.
Identifying Shapes
Angle Geometry Worksheets
Angle geometry worksheets for naming angles and angle relationships.
If you are looking for measuring angles worksheets, please look on the Measurement Page
Naming angles
Angle relationships
Coordinate Point Geometry
Coordinate point geometry worksheets to help students learn about the Cartesian plane.
Plotting random coordinate points
Cartesian Art
There are many other Cartesian Art plots scattered around the Math-Drills website as many of them are associated with a holiday. To find them quickly, use the search box.
Coordinate plane distance and area
Triangles and Pythagorean Theorem
Worksheets for classifying triangles by side and angle properties and for working with Pythagorean theorem.
Classifying triangles
If you are interested in students measuring angles and sides for themselves, it is best to use the versions with no marks. The marked versions will indicate the right and obtuse angles and the equal sides.
Pythagorean Theorem
A cathetus (plural catheti) refers to a side of a right-angle triangle other than the hypotenuse.
Quadrilaterals
Worksheets for classifying quadrilaterals.
Classifying quadrilaterals
Quadrilaterals are interesting shapes to classify. Their classification relies on a few attributes and most quadrilaterals can be classified as more than one shape. A square, for example, is also a parallelogram, rhombus, rectangle and kite. A quick summary of all quadrilaterals is as follows: quadrilaterals have four sides. A square has 90 degree corners and equal length sides. A rectangle has 90 degree corners, but the side lengths don't have to be equal. A rhombus has equal length sides, but the angles don't have to be 90 degrees. A parallelogram has both pairs of opposite sides equal and parallel and both pairs of opposite angles are equal. A trapezoid only needs to have one pair of opposite sides parallel. A kite has two pairs of equal length sides where each pair is joined/adjacent rather than opposite to one other. A bowtie is sometimes included which is a complex quadrilateral with two sides that crossover one another, but they are readily recognizable. Any other four-sided polygon can safely be called a quadrilateral if it doesn't meet any of the criteria for a more specific classification.
Transformations Worksheets
Transformations worksheets for translations, reflections, rotations and dilations practice.
Here are two quick and easy ways to check students' answers on the transformational geometry worksheets below. First, you can line up the student's page and the answer page and hold it up to the light. Moving/sliding the pages slightly will show you if the student's answers are correct. Keep the student's page on top and mark it or give feedback as necessary. The second way is to photocopy the answer page onto an overhead transparency. Overlay the transparency on the student's page and flip it up as necessary to mark or give feedback.
Translations
Also known as sliding, translations are a way to mathematically describe how something moves on a Cartesian plane. In translations, every vertex and line segment moves the same, so the resulting shape is congruent to the original.
Reflections
Reflect on this: reflecting shapes over horizontal or vertical lines is actually quite straight-forward, especially if there is a grid involved. Start at one of the original points/vertices and measure the distance to the reflecting line. Note that you should measure perpendicularly or 90 degrees toward the line which is why it is easier with vertical or horizontal reflecting lines than with diagonal lines. Measure out 90 degrees on the other side of the reflecting line, the same distance of course, and make a point to represent the reflected vertex. Once you've done this for all of the vertices, you simply draw in the line segments and your reflected shape will be finished.
Reflecting can also be as simple as paper-folding. Fold the paper on the reflecting line and hold the paper up to the light. On a window is best because you will also have a surface on which to write. Only mark the vertices, don't try to draw the entire shape. Unfold the paper and use a pencil and ruler to draw the line segments between the vertices.
Here's an idea on how to complete rotations without measuring. It works best on a grid and with 90 or 180 degree rotations. You will need a blank overhead projector sheet or other suitable clear plastic sheet and a pen that will work on the page. Non-permanent pens are best because the plastic sheet can be washed and reused. Place the sheet over top of the coordinate axes with the figure to be rotated. With the pen, make a small cross to show the x and y axes being as precise as possible. Also mark the vertices of the shape to be rotated. Using the plastic sheet, perform the rotation, lining up the cross again with the axes. Choose one vertex and mark it on the paper by holding the plastic sheet in place, but flipping it up enough to get a mark on the paper. Do this for the other vertices, then remove the plastic sheet and join the vertices with line segments using a ruler.
Dilations and Scale Factors
Mixed transformations
Constructions Worksheets
Constructions worksheets for constructing bisectors, perpendicular lines and triangle centers.
It is amazing what one can accomplish with a compass, a straight-edge and a pencil. In this section, students will do math like Euclid did over 2000 years ago. Not only will this be a lesson in history, but students will gain valuable skills that they can use in later math studies.
Constructing midpoints and bisectors on line segments and angles
Constructing perpendicular lines
Constructing triangle centers
Three-Dimensional Geometry Worksheets
Three-dimensional geometry worksheets that are based on connecting cubes and worksheets for classifying three-dimensional figures.
Connecting cube structures
Connecting cubes can be a powerful tool for developing spatial sense in students. The first two worksheets below are difficult to do even for adults, but with a little practice, students will be creating structures much more complex than the ones below. Use isometric grid paper and square graph paper or dot paper to help students create three-dimensional sketches of connecting cubes and side views of structures.
Classifying 3-dimensional figures
Nets of 3D figures .
This section includes a number of nets that students can use to build the associated 3D solids. All of the Platonic solids and many of the Archimedean solids are included. A pair of scissors, a little tape and some dexterity are all that are needed. For something a little more substantial, copy or print the nets onto cardstock first. You may also want to check your print settings to make sure you print in "actual size" rather than fitting to the page, so there is no distortion.
Trigonometric Ratios aka SOHCAHTOA
Trigonometric ratios.
Trigonometric ratios are useful in determining the dimensions of right-angled triangles. The three basic ratios are summarized by the acronym SOHCAHTOA. The SOH part refers to the ratio: sin(α) = O/H where α is an angle measurement; O refers the length of the side (O)pposite the angle measurement and H refers to the length of the (H)ypotenuse of the right-angled triangle. The CAH part refers to the ratio: cos(α) = A/H where A refers to the length of the (A)djacent side to the angle. The TOA refers to the ratio: tan(α) = O/A.
Copyright © 2005-2023 Math-Drills.com You may use the math worksheets on this website according to our Terms of Use to help students learn math.
The Best Free 9th Grade Math Resources
The Best 9th Grade Math Resources, Strategies, and Ideas!
Post By: Anthony Persico
Are you looking for the best free 9th grade math and algebra resources, lesson plans, activity ideas, and worksheets all in one place? The following list shares some of the best, most popular, and free math resources (like free 9th grade math worksheets and answer keys ) for 9th grade teachers and parents for in the classroom, remote learning, and homeschool as well. Enjoy!
Free 9th Grade Math Problems Worksheets
This collection shares over 100 free printable 9th grade math worksheets on topics including order of operations, fractions and decimals, solving equations, and graphing. Plus every worksheet includes a free answer key.
Just scroll through the list of topics, select any one that you want, and click on it to download the pdf file and answer key (yes, it's that easy!).
》 Access the complete library of free 9th grade math problems worksheets.
Free Lesson Plan: Introduction to Slope
This collection of resources is a simple introduction to graphing lines in y=mx+b form using slope. It includes several examples, practice problems, and an animated video lesson. These resources are perfect for students who are just beginning to learn about solving equations and graphing.
》 Get your free Introduction to Slope resources and video lesson.
10 Super Fun and Engaging Math Riddles for 9th Graders
Some have been around for centuries, while are others are brand spanking new—but all have been selected as the most fun and engaging math riddles for those who love to challenge their problem-solving skills and have fun solving math puzzles. Enjoy!
》 Get your free 10 Math Riddles PDF Worksheet!
Free Step-by-Step Guide: Factor by Completing the Square
This step-by-step tutorial helps students to master factoring by completing the square. It includes several examples, practice problems, and an animated video lesson. These resources are perfect for students who are just beginning to learn about factoring.
》 Get your free Completing the Square lesson resources.
Free 9th Grade Algebra Videos
This free library of fun animated 9th Grade Algebra math videos covers topics ranging from solving basic equations to factoring quadratics and everything in between. These video clips are great for introducing topics, learning from home, and remote teaching.
》 Subscribe to our YouTube channel (free with your Gmail account) to access our complete K-12 math video library.
Free Algebra Puzzles for 9th Graders
Are your ninth grade students getting bored of repetitive worksheets and practice activities? If so, mix up your lesson plans by including these fun math puzzles and activities that feel more like games than actual math practice! They are super fun and great for boosting student engagement. Use them as warm-ups, cool-downs, transitions, exit tickets, and/or homework and extra credit assignments!
》 Looking for more fun math puzzles for 9th grade students? Check out our best-selling 101 Daily Math Challenges for Students in Grades 3-8 workbook
Click here to sign-up for our free weekly email newsletter!
Solving Absolute Value Equations
This step-by-step guide to solving absolute value equations includes several easy-to-follow examples, an animated video tutorial, and extra practice problems to help your 9th grade students master this challenging topic.
》 Get your free solving absolute value equations lesson materials and step-by-step guide.
Multiplying Polynomials
Learning how to work with polynomials is one of the most important algebra topics, yet it is also a topic that many students greatly struggle with. This complete step-by-step guide shares several easy-to-follow sample problems that gradually increase in difficulty and an animated video tutorial.
》 Get your free multiplying polynomials lesson materials and video tutorial.
Writing Activities for 9th Grade Math
Writing about math helps students to organize their thinking, use key vocabulary, and communicate mathematically—which leads to deep and meaningful understanding.
These structured math writing activities will help your students reap the benefits of writing in the math classroom and provide a serious boost in student engagement!
》 Are you using this awesome strategy for getting your students to write about math?
Image Source: MemeCenter.com
10 Examples of Real World Connections in Math
When am I ever going to use math in real life?
Make sure that your ninth graders know that math is everywhere and some of the most interesting and fascinating careers rely heavily on math skills.
》 Share examples of real-world math connections with your students.
You May Also Like:
How to Engage Your 9th Graders at the Start of Any Lesson
Looking for More Awesome 9th Grade Math Resources?
In order to continue enjoying our site, we ask that you confirm your identity as a human. Thank you very much for your cooperation.
Free Printable Math Worksheets for Geometry
Created with infinite geometry, stop searching. create the worksheets you need with infinite geometry..
Fast and easy to use
Multiple-choice & free-response
Never runs out of questions
Multiple-version printing
Free 14-Day Trial
Review of equations
Simplifying square roots
Adding and subtracting square roots
Multiplying square roots
Dividing square roots
Line segments and their measures inches
Line segments and their measures cm
Segment Addition Postulate
Angles and their measures
Classifying angles
Naming angles
The Angle Addition Postulate
Angle pair relationships
Understanding geometric diagrams and notation
Parallel lines and transversals
Proving lines parallel
Points in the coordinate plane
The Midpoint Formula
The Distance Formula
Parallel lines in the coordinate plane
Classifying triangles
Triangle angle sum
The Exterior Angle Theorem
Triangles and congruence
SSS and SAS congruence
ASA and AAS congruence
SSS, SAS, ASA, and AAS congruences combined
Right triangle congruence
Isosceles and equilateral triangles
Midsegment of a triangle
Angle bisectors
The Triangle Inequality Theorem
Inequalities in one triangle
Classifying quadrilaterals
Angles in quadrilaterals
Properties of parallelograms
Properties of trapezoids
Properties of rhombuses
Properties of kites
Areas of triangles and quadrilaterals
Introduction to polygons
Polygons and angles
Areas of regular polygons
Solving proportions
Similar polygons
Using similar polygons
Similar triangles
Similar right triangles
Proportional parts in triangles and parallel lines
The Pythagorean Theorem and its Converse
Multi-step Pythagorean Theorem problems
Special right triangles
Multi-step special right triangle problems
Trig. ratios
Inverse trig. ratios
Solving right triangles
Multi-step trig. problems
Rhombuses and kites with right triangles
Trigonometry and area
Identifying solid figures
Volume of prisms and cylinders
Surface area of prisms and cylinders
Volume of pyramids and cones
Surface area of pyramids and cones
More on nets of solids
Similar solids
Arcs and central angles
Arcs and chords
Circumference and area
Inscribed angles
Tangents to circles
Secant angles
Secant-tangent and tangent-tangent angles
Segment measures
Equations of circles
Translations
Reflections
All transformations combined
Sample spaces and The Counting Principle
Independent and dependent events
Mutualy exclusive events
Permutations
Combinations
Permutations vs combinations
Probability using permutations and combinations
Line segments
Perpendicular segments
Medians of triangles
Altitudes of triangles
Free Mathematics Tutorials
Geometry problems and questions with answers for grade 9.
Grade 9 geometry problems and questions with answers are presented. These problems deal with finding the areas and perimeters of triangles, rectangles, parallelograms, squares and other shapes. Several problems on finding angles are also included. Some of these problems are challenging and need a good understanding of the problem before attempting to find a solution. Also Solutions and detailed explanations are included.
Answers to the Above Questions
measure of A = 60 degrees, measure of B = 30 degrees
length of DF = 17 cm
measure of A = 87 degrees
size of angle MAC = 55 degrees
size of angle MBD = 72 degrees
size of angle DOB = 93 degrees
size of angle x = 24 degrees
perimeter of large rectangle = 84 cm
measure of angle QPB = 148 degrees
area of given shape = 270 square cm
area of shaded region = 208 square cm
ratio of area of outside square to area of inscribed square = 2:1
More References and Links

Popular Pages
Geometry Problems With Solutions and Explanations for Grade 9
Geometry Problems with Answers and Solutions - Grade 10
Middle School Math (Grades 6, 7, 8, 9) - Free Questions and Problems With Answers
Free Geometry Tutorials, Problems and Interactive Applets
Grade 8 Geometry Problems and Questions with Answers
Privacy Policy