Home (current)
Alphabet Apps
English Learning Apps for Kids
Reading Games for Kids
Spelling Apps
Addition Apps
Algebra Apps
Multiplication Apps
Division Apps
Fractions Apps
Learning Shapes
Astronomy Apps
Anatomy Apps
Biology Apps
Chemistry Apps
Physics Apps
Science Apps
Apps for Parents
Teaching Resources
Apps for Students
Assessment Apps
Augmented Reality Apps
Computer Science Apps
Coloring Apps
Finance Apps
Geography Apps
Health & Fitness Apps
History Apps
Interactive Story Apps
Literature Apps
Medical Apps
Photo and Video Apps
Productivity Apps
Reference Apps
Social Studies Apps
Weather Apps
Special Education
Special Education Apps
Autism Apps
Dyslexia Apps
Language Learning Apps
Spanish Learning Apps
French Learning Apps
Toddler Apps
Preschool Apps
Kindergarten Apps
Apps for Education
Best Apps for Kids
Best Chore Apps
Best Music Apps
App Reviews
Website Reviews
5 Star Rated Apps
Free Apps for Kids
App Store Preview Videos
Parent App Guides
Games and Apps for Children
Adventure Games for Kids
Brain Training Apps
Brain Games for Kids
Puzzle Apps
Racing Games for Kids
Trivia Games for Kids
Word Game Apps
Popular Characters
Disney Games for Kids
Minecraft Games for Kids
Toca Boca Games
iPad Games for Kids
Free Game Apps for Kids
Best Websites for Kids
Best Preschool Websites
English Learning Websites
Math Websites for Kids
Cyber Monday
Certify your App
Advertise with us
How we certify apps
Display Advertising
App Store Update History
Flash deals - Last Call
For Teachers
For Parents
Best Homework Planner Apps
Productivity is the main goal of homework planner apps. With these best homework apps, students can keep track of homework and will learn valuable time-management and organizational skills on a daily basis.
A homework planner app is a digital student planner that lets you easily track your classes, homework, tests and projects. It can sometimes be difficult to plan time to revise or get homework finished. How many times have you found yourself still staring at your textbook around midnight (or later!) even when you started your homework hours earlier? Homework apps helps students to stay organized with their homework, send homework reminders and keep track of homework all the time.
Even when you've made a plan, keeping yourself organised and motivated can be tough. But planning ahead and organising your work can help you feel more in control and able to get things done. These homework planner apps can help you keep organized and keep track of test dates, quizzes, homework assignments, and final exams.
Here are the best homework planner apps that helps students manage their homework schedule, reminders and improve time management skills.
1. myHomework Student Planner
(Android, iPhone, iPad)
myHomework Student Planner is a simple, free homework planner for students. Students use the app to enter individual homework assignments and track deadlines by class or calendar date. It allows you to keep track of your classes, homework, tests, and assignments. This homework app, while still simplistic, offers support for your class schedule, homework schedule, receive homework reminders, and view upcoming assignments. While the reference to homework might make you think this is more for school students, it's actually a perfect app for all levels, from high school to university.
For elementary-age students, parents and teachers will need to set up the classes and adjust specific settings to personalize kids' schedule and then monitor for accuracy. Middle school, High school, and College students may find this to be a helpful app to organize assignments, projects and plan studying schedules.
Featured in major magazines with the like of USA Today, Yahoo News, and Time Magazine, MyHomework is one of the best homework planner apps with a simple user interface. You can find the myHomework app on the iPhone, iPad, Android, Windows 8, Kindle Fire and the Web.
Devices: iOS, Android, Windows, Web
Cost: Free with ads
If we missed any of the Best Homework Planner Apps, tell us about them !
2. Show My Homework
Show My Homework is a popular homework organizer and reminder app that will help you to stay on top of your homework for all classes in one place. You can also set reminders to do homework tasks so that you won't miss it before the deadline.
This homework organizer app is part of a school-wide service that can make the setting, administering and monitoring of homework much easier. Schools subscribe to the service that can then be accessed on mobile devices and computers by staff, students, and parents. Schools using this homework app overcome the problems with homework journals. It is no longer possible for a child to lose the record of all of their set homework. Seeing the homework tasks might prompt an idea for parents to make children's learning more enjoyable.
Devices: iOS, Android, Windows, Web
Cost: Free with in-app purchases
3. iStudiez Pro
iStudiez Pro helps students to keep track of their homework and assignments. Whatever is the way you are used to manage your homework, you will find it all in iStudiez Pro. Whether you want to organize your assignments by date or by course or by priority or sort them into pending and completed, you have all options at your hand.
Their assignments can be seen in the Week pane of the app for easier planning of their working load. Students can check when their assignments are due and how much time they have before they should turn them in. Today View feature lets you see just the assignments and events planned for the next 24 hours, so you can take each day one step at a time. iStudiez Pro even sends you notifications and reminders for upcoming classes and assignments. It is one of the most effective homework planner app which help students to manage their homework and keep a track of their grades.
Devices: iOS, Android
Get unlimited access to the 4 or 5-star teacher certified apps. Start your free trial now!
Hand-picked educational apps by teachers that will improve your child's learning.
4. My Study Life - School Planner
My Study Life is one of the best homework planner for students, teachers and lecturers designed to make your study life easier to manage. My Study Life - School Planner takes a student's class list, assignments, test dates, and to-do list items and organizes them all into one very easy-to-use app.
My Study Life allows you to store your classes, homework and exams in the cloud making it available on any device, wherever you are. It also offers a calendar view that shows your classes and assignments simultaneously.
If they can make it a habit, students will love staying on top of assignments and test dates with this handy, pocket-sized personal assistant. If students use My Study Life - School Planner with consistency, it has the potential to build time-management skills.
Cost: Free
5. Class Timetable
Class Timetable is one of the simplest yet best homework planner apps that allows you to keep track of homework and assignments. Class Timetable is a beautiful, simple way to view your schedule, featuring a calendar display and multi-week support. Class Timetable is color coded and supports a color coded week view when you rotate your device to landscape view. Class Timetable is available on the App Store and supports iPhone, iPad, and Apple Watch.
Devices: iOS
6. The Homework App
(iPhone, iPad)
This free homework planner app allows you to add, view and complete all of your homework in a very easy way with an in-app calendar which shows you your tasks on a daily, monthly & yearly basis and sends you notifications & reminders.
The Homework App allows you to break your homework up into subtasks. For a basic assignment, this might not seem like a big deal. But when you're working on a project that takes weeks and maybe even has graded milestones, this is an appreciated feature.
Its premium subscription options which are available for 1 month, 6 months and 12 months, allow you to use the app without ads, add subtasks to manage your tasks with multiple steps, color code your homework, take and attach photos, add details about your instructor and even get help for your homework.
Cost: Free with in-app purchases
7. iHomework
iHomework app is another great homework planner that gives you a variety of options on how you can organize your homework. The Homework app makes it simple to keep track of what homework is due and when. Alongside that, you'll be able to view the entire class schedule through your timetable, color code subjects for easy glancing, and even record your instructor's details for future reference. At all times, you can easily see just what needs to be accomplished on a daily, monthly, or yearly basis.
Cost: Free with ads
Todait is a useful study planner app that allow you to set a timer for a study session or any other project you're working on. It lets you schedule specific tasks based on criteria like a specific number of problems to solve, a certain range of pages you have to read, or a number of terms to memorize. You can make schedules based on days, weeks and months etc. Todait also allows you to set the alarms, track the progress and get the real time feedback from the app.
A homework planner called Todoist is a limited homework reminder app focused on the most wanted functions. It is possible to mix the mobile application with a Web browser plugin to obtain a complete package of features. Students can improve their organization and time management with an intuitive homework planner that helps students organize their homework and exams. The application is compatible with almost everything: from Android to Mac & Windows.
Devices: iOS, Android, Windows, Mac
Download on Android Download on iOS
10. Slader - Homework Answers
Slader Math Homework Answers is a textbook answer-sharing app and site used by middle school, high school, and college students. Slader lets you set reminders of when homework is due and get homework help in things like math and english. Users post answers -- including answer keys, handwritten notes, and equations -- from commonly used textbooks. Subjects include math, science, history, English, world languages, and "other," which includes IB, economics, geography, and more.
Answers to multiple subjects -- math, science, English, foreign language, and more -- but it's unlikely kids will learn much as they use it. If kids use the explanations or step-by-step process to practice and learn, then it may have more value.
The above list are just some of the homework planner apps that make it incredibly easy to keep track of assignments, classes, homework, tests, and more. Everyone has their own methodology for tracking such dates and it's really up to you to find the best homework app that fits your needs.
Which homework app does your student use? Did we miss one? You can also read our best homework helper apps if you need assistance with your homework.
Trending Topics
Similar Best App Lists
Best Mind Mapping Apps
Best Homework Helper Apps
Best ACT Prep Apps
Best Apps for Students
10 Best Revision Apps for Students
To access our best app lists for all subjects
Most Popular
Free Games for Kids
Best Apps for Schools
Best iPad Apps
Best Android Learning Apps
Best Apps for Families
Best iPad Educational Games
Popular Website Lists
Free Teaching Resources
Best Online Homeschool Programs
Best Preschool Learning Websites
Latest Articles
Flash Deals on Educational Apps and Websites
Most Useful Languages to Learn
10 Best Apps to Improve Math Skills for Adults
The perfect tummy control bodysuit, a popcorn gadget, more bestsellers — starting at $8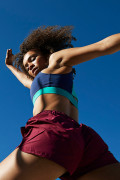 Watch Full Episodes
Read With Jenna
TODAY Table
Newsletters
Citi Music Series
Pets & Animals
Asian American Voices
Black Voices
Latino Voices
LGBTQ Voices
Listen All Day
Follow today
More Brands
5 apps to keep track of homework assignments
The new school year is almost upon us, and there's no time like today to get ready.
Whether you are the student or it's someone else in your family, it's important to keep things organized and on track from day one.
While these apps can be useful for a wide age group, be sure and check with your local school district to ensure you're not breaking any rules by sending your child or teen to school with a smartphone.
1. Evernote Price: Free Download: Evernote for iPhone / iPod Touch / iPad , Android , Window Phone 7 , BlackBerry , Palm Pre / Palm Pixi , Mac , Windows , web .
While it's not an actual planner or calendar app, if you take notes to stay organized, then Evernote is for you. Take photos, copy web pages, save PDF files or just take notes and organize them all into folders. Search for your notes via tags or keywords in the notes themselves. Evernote can even search for words located in pictures you've taken — a pretty cool feature.
You'll never lose another sticky note or forget a reading assignment when you jot it down in Evernote. Just pull up your notes on whatever device you have, wherever you are. Free accounts are allowed up to 60MB of upload (or synchronized) data per month, which can be upgraded for $5 per month or $45 per year.
2. FC Tasks Price : $5.99 Download : FC Tasks for iPhone .
FranklinCovey is one of the best-known names when it comes to pencil and paper (even digital stand-alone) day planners. You would expect this company to have a mobile app to help make our lives more organized, and you would be right.
The FC Tasks app is a great stand-alone mobile product for anyone who's used to using the FranklinCovey system of productivity and time management. You'll see the familiar ABC-123 ranking method for all the task lists, but that's only the beginning. With this app, you can create recurring tasks, create multimedia tasks, delegate tasks via email and more. This is a top-of-the-line app from a top-of-the-line company.
3. Remember the Milk Price: Free to download; requires Remember the Milk Pro for Android and BlackBerry users. Download: Remember the Milk for iPhone / iPad , Android , BlackBerry .
Remember the Milk is a great to-do list service. The basic service is available online and can be integrated with web apps such as Gmail, desktop apps such as Outlook and the mobile app platforms listed above. Set your tasks, prioritize and get email alerts when they are due. It's everything you want in a to-do list.
While the web app is great, taking Remember the Milk on the road is the key to making this app work for you. Browser add-ons and widgets for other apps such as Gmail make this service seamless with other apps that you're already using. Read more in our Remember the Milk review .
4. ToDoMatrix Price : Free Download : ToDoMatrix for iPhone , BlackBerry .
The free version of the ToDoMatrix app is limited to six folders and 30 tasks, which is probably enough for you if you're a casual user. If you're looking for something more than just a homework tracking app, you'll want to look at in-app upgrades to remove these limits.
What started as a productivity app designed for business-minded BlackBerry users has made the transition to mainstream with the debut of its iOS app. Organize tasks, set flexible reminders, delegate and view just what you want with multiple display options. Your data is encrypted and backed up wirelessly to the cloud. If you're a BlackBerry user, you probably already know about this one; if not, it's definitely worth checking out the free version to see if it meets your needs.
5. Google Calendar Price : Free Download : Google Calendar for web , iPhone Sync , Windows Mobile Sync , BlackBerry Sync .
We've saved the best for last, despite the non-app status of this service. We think you'll agree once you see how seamlessly this free service from Google integrates with literally all of your devices. Start out on the web app and set up your calendars. From there, you can sync your calendar to all of the major mobile operating systems out there.
Google Calendar doesn't miss a beat with Google's own Android OS , as would be expected. Once you set up your Android device, it's an automatic sync with the Google apps on your mobile device. If you're on another operating system, syncing the built-in calendars on these mobile devices to your Google Calendar account is simple. There are few limitations, flexible reminders, multiple calendars, share features and more.
Getting your time back It takes a little practice to see which planner or homework tracking app is going to work best for you. Don't wait until the last minute. Start now, before school kicks off, and try them all (or at least the free ones). Once you've settled on which app design works for you, don't look back. There's no point in second guessing your choice, and once school starts, you will want to feel confident in your ability to use your app to organize your time so you don't miss any important deadlines.
More from Tecca:
The best apps for taking notes in class
Springpad organizes your life
How to get big discounts from daily deal sites

Application Essays
The Journal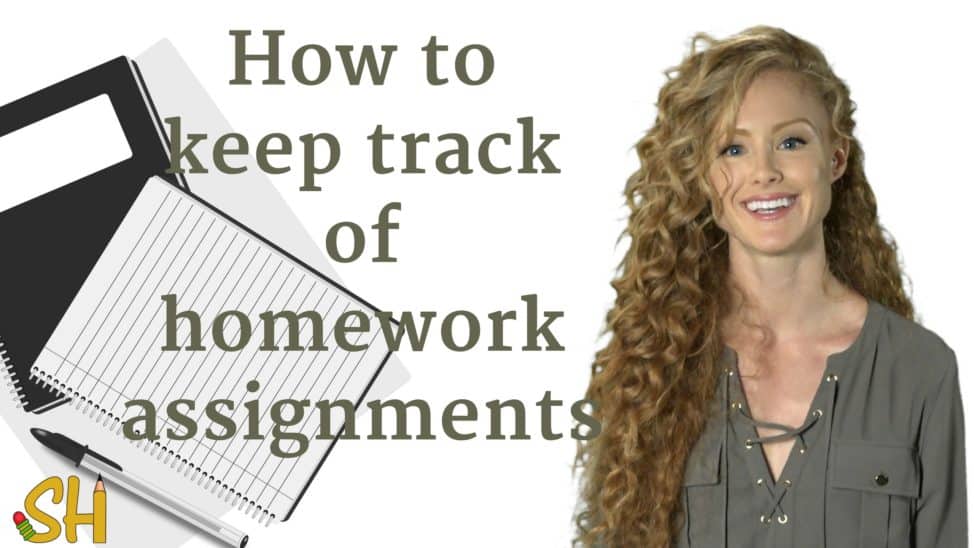 How to keep track of homework assignments
Katie Azevedo December 29, 2016 good habits , homework , productivity , study skills , time management
The first step to getting a good grade on an assignment is to … wait for it … do the assignment!
Simple, right?
Maybe, but only if you remember to do the assignment. For some students, knowing how to keep track of assignments and their due dates is a huge challenge. Here, I'm going to explain how to keep track of assignments and projects, and give you some tips for staying organized. A cool angle to this is that what I'm going to be talking about is completely applicable outside of school. So if you're not a student, but you still have due dates and project deadlines – pretty much like any human – then this system is for you, too.
1.  Find a planner system and use it multiple times every day.
The KEY step for keeping track of homework, which I'll get to next , is to write everything down. But before that happens, you need a place to write it all. You have three options here. 1) paper 2) digital 3) a combination of both. Personally, I use a combination of both. While I am a pen and paper person at heart, I do use Google calendar in addition to my paper calendar. I have a family and a business to run, so I need the digital aspect to be able to share calendars with other people. For my paper calendar I use the Staples Arc system . It's cheap, simple, and super customizable.
I advise you to pick a system based on what's convenient and easy, and not on what is cool. There are a gazillion list apps out there with fancy features — some of you may have heard of Evernote , the king of task management apps — but the goal is to keep it simple and use a system that you don't have to stress about. If it's too complicated, you won't want to be bothered to even take it out when you need it. Whatever you pick, be sure it includes a monthly calendar and a daily calendar/agenda. Here's why:
A monthly calendar allows you to see, at a glance, what assignments and appointments are coming up over the next few days or weeks or months. It's key for long-term planning.
A daily calendar/agenda allows you to see and plan for what's coming up tomorrow and in the very near future.
Whether you go for a dated calendar or an undated one (one you have to date yourself) is up to you. What size is up to you. (I use a half-sized one and a full-sized one!) Here's a picture: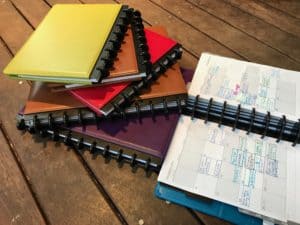 The cover and paper inside your planner is up to you. Whether you color-code your entries is up to you. (I do!) Make it something you're excited to use, while keeping it simple.
It's important to use your system multiple times a day because the more you use it, the more you trust it. And the more you trust it, the more it will work.
I've heard so many students say "I've tried using an assignment notebook and calendar, but it doesn't work." But when I ask them if they write everything down, they say no. And that's why. So you've got to commit to your system. Use it multiple times every day. Get in the habit of checking it every morning or every night before bed so you know what's on your agenda.
2.  Write everything down. And the operative word here is EVERYTHING.
I have a theory that I've lived by for the longest time: Our brains weren't made for storing information, but are instead made for creating and processing information. (Lol … it turns out that I'm not a genius and that I didn't invent this theory.) Several scientific studies actually support the idea that to a degree we have a maximum brain capacity. And if we use up all that capacity for storing information and trying to remember everything … then there will be no brain energy left to create, think and process. So by writing things down, we get them out of our heads, which frees up space for us to be smarter and more creative.
Plus, there is just no way on earth that we can remember every little detail of what's due when, as well as the time and date of your next doctor's appointment. If something comes up and you're not sure whether to write it down, write it down!
Here's what you should be keeping track of:
Daily homework assignments (short-term)
Project due dates (long-term)
Upcoming tests/quizzes
Books that have to be read by a certain point
Appointments (doctor, dentist, guidance counselor, coach, etc.)
Things you're supposed to remember to do (ie: talk to math teacher)
After-school activities, sports (even if you have practice every day from 2:30-5, block out that time on your calendar)
Weekend activities
Here's another important tip: write assignments down the moment their assigned, and write appointments down the moment their scheduled. Do NOT tell yourself that you'll remember to write it down later. Doesn't work! Plus – that defeats the purpose: you don't want to use your brain to remember . If you don't have your paper agenda with you when something comes up, then set a reminder in your phone to write it down later, or write the assignment down on a sticky note and put it somewhere you won't forget. Then, transfer the information into your planner the moment you get home.
3.  Set up reminders.
Let's say you have a project due in one week, so you write down "biology project due" on your calendar on the date it's due. Sound good? No! No, because you don't want to end up checking your calendar on the project's due date and realizing "Oh crap! It's due today!" So the hack for remembering to do the assignments you write down is this: remind yourself along the way.
You can do this several ways, depending on your system. If you're using digital, like a phone, use the default reminder app to remind yourself of the project at least a few days before it's due. You can even set up several reminders throughout the week. If you're using a good old paper calendar, then in addition to writing down "project due" on the actual due date, write in several reminders to work on the project on the days leading up to the due date.
A reminder system also helps you manage your time for long-term assignments because it encourages you to work a little bit each day towards the larger goal.
4.  Keep your planner/calendar accurate and up-to-date.
Your homework management system is only going to work if it's accurate. So you've got to be sure that you update your calendar and your agenda as things change. So if your teacher gives an extension or changes the due date of a project, or if your band concert or meeting is rescheduled, make those edits in your calendar. (Try to keep it neat if you're using a paper system, so that might mean using whiteout. Messy on paper equals messy in the head.) And remember the rule: make these changes immediately if possible.
If you end up using a combination of a digital system and a paper system, make sure you sync the two systems daily. I have run into the problem where I've added an appointment in my phone, but then forgot to add it to my paper calendar, and then I totally forgot about it. Oops! So I make it a habit to review both calendars/agendas every night to make sure they both contain the same information.
How to keep track of homework assignments: Extra tip
There are going to be times when you fall off the bandwagon and let your system slip. You might go a few days or even a week without writing things down – either because you forget or you keep telling yourself that you'll do it later. But don't give up on your system. Just pick up where you left off and get back to writing down every little detail. Whenever you wander away from your system, bring yourself back to it, and don't judge yourself.
Also, these moments can be learning opportunities! Whenever you stop using your agenda or calendar, ask yourself why? Why did you stop? What part of the system wasn't working? If the system was easy enough to use, you wouldn't have stopped. Is your notebook so big that it's annoying to bring with you? Then get a smaller one. Are you not writing assignments down because you don't have enough space in the "Daily Agenda" part of your notebook? Then get a notebook that gives you more room to write down your daily tasks. Did you think you were a techie, but find the app stuff too complicated? Or vice versa? Then switch systems. Modify as you go. You won't come up with the perfect system right away, but you will instead figure out what works for you as you go. Be open to change.
So those are my 4 strategies for how to keep track of homework assignments. If you have some strategies of your own, then please share them in the comments below!
Subscribe to ReportCard Newsletter!
Get your FREE download of 25 School Habits and Hacks when you sign up for our monthly newsletter featuring awesome school tricks and tips
I will never give away, trade or sell your email address. You can unsubscribe at any time.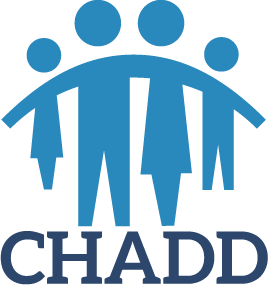 Tracking Homework Assignments
 Attention Magazine August 2021
 Download PDF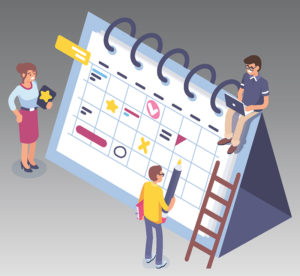 If you consider the executive function skills involved in completing assignments under typical circumstances, the student must pay attention in class when tasks or directions are provided. In many instances, teachers post assignments in a school portal as well, or expect students to look there without mentioning them during class. In either situation, the student has to take the steps to follow through in opening up the portal itself, sifting through what is likely a lot of visual information to process, and finding the right place where the assignments are listed.
In some portals, kids have to view tasks only by class. Clicking through six classes' worth of assignments can be time-consuming and lead to students not following through in viewing everything. Or they may accidentally skip over assignments. Once the students identify what assignments they have to complete, their next challenge often becomes either writing down the assignment somewhere, continuing to go back to the portal to view it, or effectively holding the task in their memory until it is completed (which is often not the best strategy to use anyway).
Assuming your child or teen knows what assignments they need to complete, getting started is sometimes one of the hardest tasks involved in doing homework. Procrastination, not setting aside homework time, avoidance of tasks they perceive as difficult or as tough, or not being sure how to get started, complicate the student's ability to get moving on completing assignments. Other key issues along the way include getting distracted and stopping, forgetting to go back and finish assignments later, and even completing the assignments but forgetting to submit them online or in-person.
Needless to say, under typical circumstances, these issues can significantly impede a student's ability to complete assignments, especially when ADHD symptoms interfere. With the COVID-19 pandemic, changing schedules, inconsistencies in expectations, more flexibility with due dates anxiety about pandemic-related issues, social isolation, and many other aspects of the situation exacerbated pre-existing issues with school. Additionally, the pandemic led to increased reliance on executive function skills. At times these skills were taxed to the limit, especially as students had to keep track of classwork and homework assignments that were not completed and submitted in-person.
Nevertheless, by identifying and implementing specific strategies, students can take better control over tracking and completing their assignments, during and beyond the current pandemic.
Whatever the situation might be as schools reopen this fall, here are some practical strategies and tools that you can customize to meet the needs of your own child or teen. As the next school year approaches, we hope that these will help your student get off to a good start by more effectively keeping track of and completing their assignments.
1 Help your student to develop a solid system for tracking assignments such as a planner or calendar. A student cannot complete assignments if they do not know which ones they are expected to complete. For some students, an online portal may serve as this resource if it is accurate 100% of the time. For some students, though, it can be helpful to keep a complete list of all tasks separately from an automated portal, because it gives them the ability to view all tasks in a format they are comfortable with.
A few ideas for a comprehensive list of assignments include:
Added to an electronic calendar such as Google or Apple Calendar. Many homework portals allow students to sync assignments to an electronic calendar so they do not have to add assignments themselves unless tasks are not already added by teachers.
Typed in a Google Doc.
Recorded in an electronic homework planner such as MyHomework or My Study Life.
Added to an electronic task list such as Google Tasks or Todoist.
Written out by hand in a paper planner or in a notebook designated for this purpose.
2 Help your student create a realistic daily and weekly plan. Once students have a clear understanding of their assignments, it is often helpful if they map out a plan and put it in a visual format instead of just in their head. A parent may need to assist them with this. This includes breaking down larger assignments into parts or chunks.
Other ideas related to making a plan include:
List assignments due today or tomorrow first.
Add other assignments or parts of assignments that would make sense to work on or complete.
Estimate completion time for assignments.
3 Help your child or teen master some basic principles of planning. This can make the difference between the student's using a system or feeling like no system is actually going to work. Here are a few of the more common and important principles of planning:
Estimate completion times. This is important because otherwise if one makes a plan and it is not realistic, it will be impossible to follow it in the time available for completing assignments. This pattern also often fuels the notion that plans don't work.
Having flexibility is important. While trying to stick to a plan, also recognizing that sometimes things take longer than planned, unexpected assignments come up, or events occur that impede homework time, and managing these items so as not to completely derail a plan is often vital to its success.
Block out specific time for homework in general. If a student simply tries to fill some of the time available between school and afterschool activities, they may end up with enough time allotted for homework if they can motivate themselves to get started soon enough in the day. Alternatively, without allotting specific time to do homework, planning is more difficult, and a student is less likely to get assigned work completed on time.
4 Setting up an ideal workspace is important for completing schoolwork and homework assignments . If the student can have a space solely dedicated to schoolwork, that often helps maintain the school mindset. Other ideas related to this include: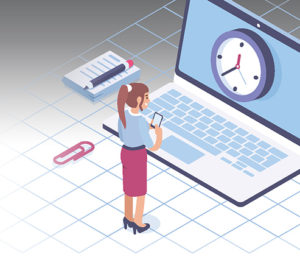 Use noise-cancelling headphones or a white noise machine if there are unavoidable distracting sounds.
Minimize electronic distractions. Keep phone away from the student's work area and use electronic programs to block access to websites and games that can be tempting to access during school or study time (such as Freedom, Cold Turkey, Forrest).
Harness fidgeting by using items such as a wobble cushion/chair, yoga ball chair, desk bike or elliptical, kick bands, hand fidgets, or other items that can be used mindlessly without taking visual focus away from the tasks at hand.
5 Use available notification systems and tools to get the reminders your student needs for successfully completing and turning in assignments. Some ideas include:
Google Calendar
Alexa, Google Home, or another personal assistant
Time Timer for visualizing time remaining
Carey A. Heller, PsyD , is a licensed psychologist based in Maryland. He specializes in the evaluation and treatment of ADHD and executive function issues. Learn more at hellerpsychologygroup.com . The coordinator for the Montgomery County chapter of CHADD, Dr. Heller also serves as co-chair of the editorial advisory board for Attention magazine.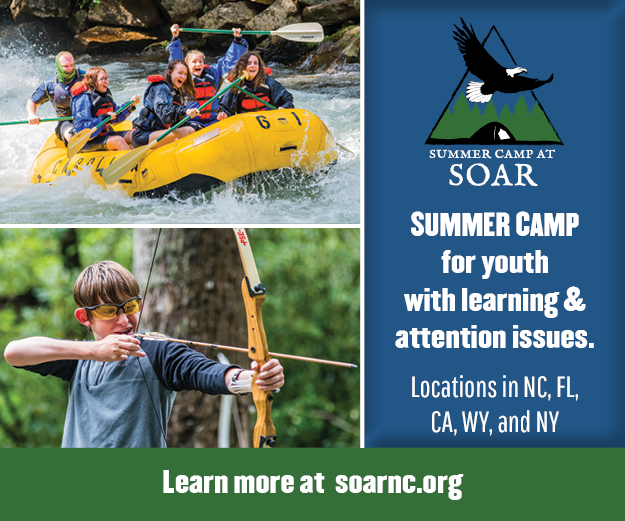 Schoolwork User Guide
Manage classes, teachers, and students
What is Schoolwork?
Schoolwork requirements
Request a teacher account
About classes, assignments, and students
About class files and iCloud Drive
Add, edit, remove, and delete classes
Create and manage student accounts
About assignments
Create assignments
Schedule assignments
View assignments
Edit assignments
Keep track of assignments
Copy, share, and lock assignments
Complete and delete assignments
Export assignments
About activities
Save bookmark activities
Add activities
View activities
Reorder and delete activities
About progress
About activities and progress data
View class, assignment, and student progress
Filter progress data
View students with progress reporting turned off
About exit ticket results
View exit ticket results
View exit ticket student data
Create assignments from exit ticket results
Copy student names from exit ticket results
About insights
View class, assignment, and student insights
Review work
Manage activities
Collaborate with students
Contact your students
Symbols used in Schoolwork
Get support
Troubleshooting
Keep track of assignments in Schoolwork
An easy way to keep track of your preferred or most-used assignments is to favorite them or pin them; allowing you to quickly access the assignments at a later time. To help you find assignments, you can search by assignment title, app activity, file name, or student name.
Favorite an assignment
Do one of the following:
Touch and hold the assignment you want to favorite, then tap Favorite.
When you favorite an assignment, the assignment appears in Library > Favorites in the Schoolwork sidebar.
Note: It's easy to remove an assignment from Favorites — just touch and hold a favorite assignment, then tap Remove from Favorites.
Pin an assignment
Touch and hold the assignment you want to pin, then tap Pin.
When you pin an assignment, the assignment always appears at the top of views.
Note: It's easy to remove a pin from an assignment — just touch and hold a pinned assignment, then tap Unpin.
Search for an assignment
In the search field at the top, enter an app activity, assignment title, file name, or student name.
Tap Assignments, then tap the assignment you want to open.
myHomework Student Planner and Digital Hall Pass system
Get better grades.
Our Student Planner App is Easy to Use and Getting Organized is proven to help you Be at your Best.
Android Tablets / Kindle
Android Phones
Mac & Chromebook
The leading cross-platform student planner
myHomework has free apps so students easily access their planner anytime and anywhere. The planner has helped millions of students since 2009 get better grades. If you're a student, sign up today .
For school administrators: An integrated Digital Hall Pass, Reward Points & Planner system
With over a decade of experience as an education focused software vendor, our system works to support school staff by simplifying the work of managing student behavior. Increase safety, get more class time, and reduce vandalism. Learn more.
Download on the App Store
Download on Google Play
Download on the Mac App Store
Download on Windows Store
Chrome Web Store
Download on Kindle Fire
myHomework Basic
Track assignments, projects, tests and more...
Track classes
Receive due date reminders
Sync between devices
Upcoming homework widgets
myHomework Premium
FREE features +
Ads Free Access All Themes
File Attachments
Enhanced App Widgets
External Calendar Access
Share Planner or Homework
Import Homework
All in one Planner system
Digital hall passes, flex period management, rewards points and planner system.
myHomework helps adminstrators improve building performance on many levels. From homework responsibility to hallway management, our system can fill in the pieces missing in your digital ecosystem. With myHomework for schools , administrators get a great value from a education focused company with nearly a 15 year track record in the industry.
Flex Periods
Rewards points.
Support / Help
Planner System
Flex Period
(800) 596-0724
Facebook Messanger
Request Info
Sophia Sikowski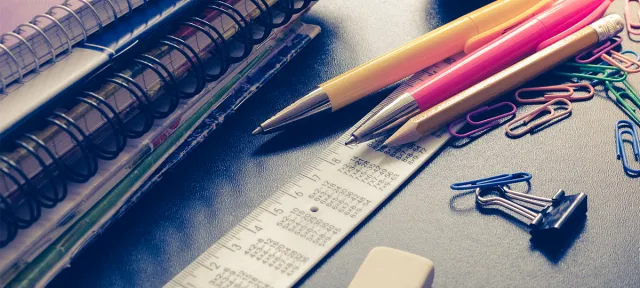 Invest In Your Future: Locate and Maintain Your Certifications

Join the Fight Against Cancer: Become an Oncology Nurse

A Black Social Worker All 365 days

Gain Clarity on Your Upcoming Clinicals 
Scholarships
Nursing Programs
Campus Locations
Contact us to request more information
Opt-In to Receive SMS Messages
Get the latest news you need to know, from study hacks to interview tips to career advancement. Have it delivered right to your inbox biweekly.

Herzing University
Hi, how can I assist you? Questions? Chat Now
Get the Quick-Start Guide to Build Your Author Website!  Sign Up Here!
The Cafe Scholar
July 10, 2017 ·
10 Secrets to Keep Track of your Assignments
Productivity
NOTE: Producteev was recently discontinued.  You can use a program called Wrike to use this process. I will  update this post soon!
Do you have a hard time keeping track of assignments?  Are they always  spiraling out of control ? Do you find yourself missing deadlines – not because you didn't have time but because you forgot? Do you look at your calendar or to-do list and feel  overwhelmed ?
Disclosure: This page contains affiliate links. That just means that I may receive a small commission if you buy a product linked on this page.  It sure helps towards paying off those student loans! For more information, please see my  disclosures  page.
Why do you have a hard time keeping track of your assignments?
Maybe you don't have a system to plan them at all. Yikes! I bet it feels like  homework is taking over the world!
Maybe you have a list…but  no easy way to prioritize  what should be done, and when.
Maybe you have a calendar and you put the due dates there, but then you arrive at that date and haven't started; you don't have your assignments broken down into manageable bites, and now  you don't have time to finish without an all-nighter!
Maybe you have your assignments in a calendar to keep track of due dates, but you have  no system to catch the late stuff.   You've already moved to the next page in the planner/calendar, and don't have a way of going back to catch what was missed.
Maybe you have a system to keep track of due dates and reschedule late tasks, but it is all manual – a lot of copying around in your calendar!  Manual often means time-consuming , which means you will probably fall off track when things get busy.
10 Secrets to Keeping Track of your Assignments with Producteev
#1 Use a "School" Project to See All Your Assignments in One Place
#2 use labels like a boss, course labels: , assignment type labels:, materials/location labels:, time labels:, the bananas label:, #3 decide your priorities up front, #4 use two due dates for your assignments, quick note on due dates in producteev:, #5 break down complex assignments into separate tasks, #6 enter every assignment the first week of school, #7 schedule follow ups.
#8 Use Keyboard Shortcuts for Quick Assignment Entry
Here are the common ones:, #9 divvy up tasks for group projects.
assign tasks to one or more person
attach files
write notes back and forth
use tags to set a status, such as "started" or "needs editing"
filter to see only tasks assigned to you
#10 Reschedule your Late Tasks
Here's a problem I see all the time: A student writes all of her assignments in her planner, and for the most part she does okay. But things get busy, and she misses a few deadlines. She could still turn in those assignments for some credit, but she has already turned to the next page in her planner and soon forgets about the late work.
One tip I picked up from  Cal Newport's How to Become a Straight A Student  was to take time each day to reschedule any items that didn't get completed as planned. You can do this either at the end of the day or the next morning. I like to do it at the end of the day  as part of my nightly routine , so that I can maximize my early morning hours (my best time of day) to do my best work, rather than using that time to play the calendar shuffle.
It doesn't matter how great your system is, if you don't use it! CLICK TO TWEET
What about you which of these secrets will you try to beat the homework blues.
joysuzanneauthor
Entrepreneur | Writer | Pastor Websites for Authors Lover of Jesus, books, hiking, productivity, Enneagram 3, BS3. Debt free!
Dreaming with the Holy Spirit today as I work on goals for the next quarter. The Holy Spirit directs as we plan! - A Spirit-Empowered Church #acts2journey ...
It's worship night tonight!! Come join us at 6pm at @citywide.mosaic !#worship #ilovemychurch #praisenight #temecula ...
I remember 20 miles in a day from my Tennessee walk last year, and it was brutal! Can you imagine Paul and his companions making trips like that on the regular? #biblestudy ...
Last lesson of #financialpeaceuniversity ! ...
Never Forget a Class or Assignment Again
It's time to say goodbye to your paper planner.
The My Study Life online student planner enables you to keep track of all your classes, tasks, assignments and exams - anywhere, on any device. My Study Life will organize your academic life for you, ensuring that you never miss a piece of homework, or forget a lesson. Better organization will allow you to be a more productive student, creating more time for you to spend on the things that matter to you most.
Make your study life easier to manage
Don't Let Your Schedule Run You, Run Your Schedule
Loved by over 8 million students..
This may sound corny, but this app has changed my school life and I've never been so organized!
Nicholas Gerstung
So helpful you'd think you paid for it!
Loren Thomas
You can really depend on this app! You can track everything you need to do for college. It manages everything well and reminds you of when tasks are due. Great stuff.
This app keeps me organized and I love it. I particularly like how it gives me reminders and how it integrates them into my schedule!
A very good app to organize my work, and it has a clean UI (user interface). Plus, the cloud sync across devices is great. It's the best of its category and it gets the job done.
Great app, it actually keeps me organized! The ability to use alternating weeks and the simple interface really helps me.
You need to invest a little time to set it up but it is worth it. So far, this has been an extremely handy way of keeping track of everything...
Easy to use. HUGE potential. I highly recommend this for any student who finds it difficult organising assignments and find time keeping a problem.
Totally Theatre
I used to be very disorganized. Always missing assignments, forgetting about tests, and almost always forgetting where my classes are. This app has helped me stay on track with exams and assignments.
Jayce Comly
Love the UI, and the features. The fact that it's free and is not overflowing with ads is awesome.
Ammar Muhammad
Having ADHD makes being organized with my school work extra important so an online student planner like MyStudyLife is super helpful.
Download on the App Store, Play Store or use on the Web
Hit enter to search or ESC to close
How do you keep track of assignments?
Im a freshman beginning my second semester at a big state school, and still havent quite adjusted to not having daily class like I did in hs. Ive done generally well so far just looking back at my notes the day before class to look for assignments and just remembering when tests/big projects are. But with my unorganized system, an occasional assignment slips through the cracks and hurts my grade. Do you use a physical system like a calender, or is there a good Mac or iPhone app for this purpose? Thanks
I also use a daily planner. Works wonders. Having a calendar is also good so you can see the big things coming up a while away.
I second this.
A simple bound planner works just as well as some online application.
I have a daily planner that I write my assignments down in.
I also have Google Calendar, that I entered my class and work schedule into, and I'll add other events/assignments as I see fit. And since it's Google Calendar, I have it on my laptop as well as on my iPhone, so I can access information no matter what.
I also have an app on my iPhone called "myHomework", it's free, you can put in all your information about classes, assignments, due dates, etc.
I suggest trying one of these methods instead of just remembering what you need to do, it won't work!
Thanks! Is there an app you use to access google calendar on your phone?
I use a combination of three things and colour coding my classes to keep everything straight. 1. iCal on my Mac keeps track of my school & work schedule, it also has a new function where you can create a to do list right beside the calendar with due dates and reminders. 2. I have a daily planner that I keep with me just in case I don't have my computer. I'll mark due dates in my planner then transfer them to my mac. This is like my master schedule. 3. I have an actual calendar hanging in my room for appointments and work.
I just use a memo pad on my laptop. if you don't bring your laptop to class, then get a planner, your bookstore will have them.
Get a markerboard calendar. I hang it up next to my computer/study desk. It works great.
I have 2 notebooks. One has a list of schoolwork that has to be done that week, as well as the date it must be done by. In the other notebook, I write out my daily to do list from the weekly one.
I also have a list of all major assignments/exams for each class listed on a sheet of paper with the date those are due, so I can easily add them to my weekly list when needed.
Good old-fashioned daily planner. Follow along the syllabuses and highlight what reading/assignment is due for each day.
calendar app on my phone.
I keep a copy of each of my classes' syllabus open on my laptop, and I make it a point to check over the due dates for different homework assignments on daily or every other day basis. That way, no surprises, plus I can easily look at grading information or get contact information for my professors.
Also, my university's email system is through Outlook, which has a calendar. I make appointments on that calendar for all of my midterms and exams, and the set the reminders for each event to let me know a few days in advance.
I find that physically having a calendar to write down big assignments and tests on is key. Get one from your home town, and keep it right above your desk where your laptop is
I bring my computer to class. And I write all my assignments down on Google Calendar
I use a planner similar to this, but in 8.5"x11", that I write all of my assignment due dates, test days, etc., in when I get syllabi from professors. Each of my classes is assigned a highlighter color (ex., Cross-Cultural Counseling is purple, Skills/Techniques is green, Experiential Group Process is blue, Behavior Analysis is pink, and my RA duties are in orange).
It helps keep me organized so I can see what's ahead, etc. These dates are written and highlighted on both the week section of the planner as well as the full month view.
I also have folders in each of those different colors for the class.
I also have a dry erase board where I use those colors to write reminders to myself of what's coming up, meetings, etc. I find that the more I plan ahead, the better off I am. (Case in point: I have to do an internship in the fall and spring semesters for my graduate program. I've already found where I'm interning for fall.)
I do three things:
Keep all my notes in one binder with dividers--on the front page is a sheet of paper where I list assignments by day assigned, ex. 2/6--Conjugations 4-13; Odyssey book X; response paper
GOOGLE DOCS
White board in front of my bed.
I use Google Calendar on both my Mac and my iPhone to keep track of due dates. But I use Evernote (also Mac/iPhone) to keep track of all my assignments for the week. Both are free.
I use a planner, make to do lists. However, try using teuxdeux.com, or google apps. They can be really helpful.
About Community
Procrastinating
Ranked by Size