Assignments: The Basic Law
The assignment of a right or obligation is a common contractual event under the law and the right to assign (or prohibition against assignments) is found in the majority of agreements, leases and business structural documents created in the United States.
As with many terms commonly used, people are familiar with the term but often are not aware or fully aware of what the terms entail. The concept of assignment of rights and obligations is one of those simple concepts with wide ranging ramifications in the contractual and business context and the law imposes severe restrictions on the validity and effect of assignment in many instances. Clear contractual provisions concerning assignments and rights should be in every document and structure created and this article will outline why such drafting is essential for the creation of appropriate and effective contracts and structures.
The reader should first read the article on Limited Liability Entities in the United States and Contracts since the information in those articles will be assumed in this article.
Basic Definitions and Concepts:
An assignment is the transfer of rights held by one party called the "assignor" to another party called the "assignee." The legal nature of the assignment and the contractual terms of the agreement between the parties determines some additional rights and liabilities that accompany the assignment. The assignment of rights under a contract usually completely transfers the rights to the assignee to receive the benefits accruing under the contract. Ordinarily, the term assignment is limited to the transfer of rights that are intangible, like contractual rights and rights connected with property. Merchants Service Co. v. Small Claims Court , 35 Cal. 2d 109, 113-114 (Cal. 1950).
An assignment will generally be permitted under the law unless there is an express prohibition against assignment in the underlying contract or lease. Where assignments are permitted, the assignor need not consult the other party to the contract but may merely assign the rights at that time. However, an assignment cannot have any adverse effect on the duties of the other party to the contract, nor can it diminish the chance of the other party receiving complete performance. The assignor normally remains liable unless there is an agreement to the contrary by the other party to the contract.
The effect of a valid assignment is to remove privity between the assignor and the obligor and create privity between the obligor and the assignee. Privity is usually defined as a direct and immediate contractual relationship. See Merchants case above.
Further, for the assignment to be effective in most jurisdictions, it must occur in the present. One does not normally assign a future right; the assignment vests immediate rights and obligations.
No specific language is required to create an assignment so long as the assignor makes clear his/her intent to assign identified contractual rights to the assignee. Since expensive litigation can erupt from ambiguous or vague language, obtaining the correct verbiage is vital. An agreement must manifest the intent to transfer rights and can either be oral or in writing and the rights assigned must be certain.
Note that an assignment of an interest is the transfer of some identifiable property, claim, or right from the assignor to the assignee. The assignment operates to transfer to the assignee all of the rights, title, or interest of the assignor in the thing assigned. A transfer of all rights, title, and interests conveys everything that the assignor owned in the thing assigned and the assignee stands in the shoes of the assignor. Knott v. McDonald's Corp ., 985 F. Supp. 1222 (N.D. Cal. 1997)
The parties must intend to effectuate an assignment at the time of the transfer, although no particular language or procedure is necessary. As long ago as the case of National Reserve Co. v. Metropolitan Trust Co ., 17 Cal. 2d 827 (Cal. 1941), the court held that in determining what rights or interests pass under an assignment, the intention of the parties as manifested in the instrument is controlling.
The intent of the parties to an assignment is a question of fact to be derived not only from the instrument executed by the parties but also from the surrounding circumstances. When there is no writing to evidence the intention to transfer some identifiable property, claim, or right, it is necessary to scrutinize the surrounding circumstances and parties' acts to ascertain their intentions. Strosberg v. Brauvin Realty Servs., 295 Ill. App. 3d 17 (Ill. App. Ct. 1st Dist. 1998)
The general rule applicable to assignments of choses in action is that an assignment, unless there is a contract to the contrary, carries with it all securities held by the assignor as collateral to the claim and all rights incidental thereto and vests in the assignee the equitable title to such collateral securities and incidental rights. An unqualified assignment of a contract or chose in action, however, with no indication of the intent of the parties, vests in the assignee the assigned contract or chose and all rights and remedies incidental thereto.
More examples: In Strosberg v. Brauvin Realty Servs ., 295 Ill. App. 3d 17 (Ill. App. Ct. 1st Dist. 1998), the court held that the assignee of a party to a subordination agreement is entitled to the benefits and is subject to the burdens of the agreement. In Florida E. C. R. Co. v. Eno , 99 Fla. 887 (Fla. 1930), the court held that the mere assignment of all sums due in and of itself creates no different or other liability of the owner to the assignee than that which existed from the owner to the assignor.
And note that even though an assignment vests in the assignee all rights, remedies, and contingent benefits which are incidental to the thing assigned, those which are personal to the assignor and for his sole benefit are not assigned. Rasp v. Hidden Valley Lake, Inc ., 519 N.E.2d 153, 158 (Ind. Ct. App. 1988). Thus, if the underlying agreement provides that a service can only be provided to X, X cannot assign that right to Y.
Novation Compared to Assignment:
Although the difference between a novation and an assignment may appear narrow, it is an essential one. "Novation is a act whereby one party transfers all its obligations and benefits under a contract to a third party." In a novation, a third party successfully substitutes the original party as a party to the contract. "When a contract is novated, the other contracting party must be left in the same position he was in prior to the novation being made."
A sublease is the transfer when a tenant retains some right of reentry onto the leased premises. However, if the tenant transfers the entire leasehold estate, retaining no right of reentry or other reversionary interest, then the transfer is an assignment. The assignor is normally also removed from liability to the landlord only if the landlord consents or allowed that right in the lease. In a sublease, the original tenant is not released from the obligations of the original lease.
Equitable Assignments:
An equitable assignment is one in which one has a future interest and is not valid at law but valid in a court of equity. In National Bank of Republic v. United Sec. Life Ins. & Trust Co. , 17 App. D.C. 112 (D.C. Cir. 1900), the court held that to constitute an equitable assignment of a chose in action, the following has to occur generally: anything said written or done, in pursuance of an agreement and for valuable consideration, or in consideration of an antecedent debt, to place a chose in action or fund out of the control of the owner, and appropriate it to or in favor of another person, amounts to an equitable assignment. Thus, an agreement, between a debtor and a creditor, that the debt shall be paid out of a specific fund going to the debtor may operate as an equitable assignment.
In Egyptian Navigation Co. v. Baker Invs. Corp. , 2008 U.S. Dist. LEXIS 30804 (S.D.N.Y. Apr. 14, 2008), the court stated that an equitable assignment occurs under English law when an assignor, with an intent to transfer his/her right to a chose in action, informs the assignee about the right so transferred.
An executory agreement or a declaration of trust are also equitable assignments if unenforceable as assignments by a court of law but enforceable by a court of equity exercising sound discretion according to the circumstances of the case. Since California combines courts of equity and courts of law, the same court would hear arguments as to whether an equitable assignment had occurred. Quite often, such relief is granted to avoid fraud or unjust enrichment.
Note that obtaining an assignment through fraudulent means invalidates the assignment. Fraud destroys the validity of everything into which it enters. It vitiates the most solemn contracts, documents, and even judgments. Walker v. Rich , 79 Cal. App. 139 (Cal. App. 1926). If an assignment is made with the fraudulent intent to delay, hinder, and defraud creditors, then it is void as fraudulent in fact. See our article on Transfers to Defraud Creditors .
But note that the motives that prompted an assignor to make the transfer will be considered as immaterial and will constitute no defense to an action by the assignee, if an assignment is considered as valid in all other respects.
Enforceability of Assignments:
Whether a right under a contract is capable of being transferred is determined by the law of the place where the contract was entered into. The validity and effect of an assignment is determined by the law of the place of assignment. The validity of an assignment of a contractual right is governed by the law of the state with the most significant relationship to the assignment and the parties.
In some jurisdictions, the traditional conflict of laws rules governing assignments has been rejected and the law of the place having the most significant contacts with the assignment applies. In Downs v. American Mut. Liability Ins. Co ., 14 N.Y.2d 266 (N.Y. 1964), a wife and her husband separated and the wife obtained a judgment of separation from the husband in New York. The judgment required the husband to pay a certain yearly sum to the wife. The husband assigned 50 percent of his future salary, wages, and earnings to the wife. The agreement authorized the employer to make such payments to the wife.
After the husband moved from New York, the wife learned that he was employed by an employer in Massachusetts. She sent the proper notice and demanded payment under the agreement. The employer refused and the wife brought an action for enforcement. The court observed that Massachusetts did not prohibit assignment of the husband's wages. Moreover, Massachusetts law was not controlling because New York had the most significant relationship with the assignment. Therefore, the court ruled in favor of the wife.
Therefore, the validity of an assignment is determined by looking to the law of the forum with the most significant relationship to the assignment itself. To determine the applicable law of assignments, the court must look to the law of the state which is most significantly related to the principal issue before it.
Assignment of Contractual Rights:
Generally, the law allows the assignment of a contractual right unless the substitution of rights would materially change the duty of the obligor, materially increase the burden or risk imposed on the obligor by the contract, materially impair the chance of obtaining return performance, or materially reduce the value of the performance to the obligor. Restat 2d of Contracts, § 317(2)(a). This presumes that the underlying agreement is silent on the right to assign.
If the contract specifically precludes assignment, the contractual right is not assignable. Whether a contract is assignable is a matter of contractual intent and one must look to the language used by the parties to discern that intent.
In the absence of an express provision to the contrary, the rights and duties under a bilateral executory contract that does not involve personal skill, trust, or confidence may be assigned without the consent of the other party. But note that an assignment is invalid if it would materially alter the other party's duties and responsibilities. Once an assignment is effective, the assignee stands in the shoes of the assignor and assumes all of assignor's rights. Hence, after a valid assignment, the assignor's right to performance is extinguished, transferred to assignee, and the assignee possesses the same rights, benefits, and remedies assignor once possessed. Robert Lamb Hart Planners & Architects v. Evergreen, Ltd. , 787 F. Supp. 753 (S.D. Ohio 1992).
On the other hand, an assignee's right against the obligor is subject to "all of the limitations of the assignor's right, all defenses thereto, and all set-offs and counterclaims which would have been available against the assignor had there been no assignment, provided that these defenses and set-offs are based on facts existing at the time of the assignment." See Robert Lamb , case, above.
The power of the contract to restrict assignment is broad. Usually, contractual provisions that restrict assignment of the contract without the consent of the obligor are valid and enforceable, even when there is statutory authorization for the assignment. The restriction of the power to assign is often ineffective unless the restriction is expressly and precisely stated. Anti-assignment clauses are effective only if they contain clear, unambiguous language of prohibition. Anti-assignment clauses protect only the obligor and do not affect the transaction between the assignee and assignor.
Usually, a prohibition against the assignment of a contract does not prevent an assignment of the right to receive payments due, unless circumstances indicate the contrary. Moreover, the contracting parties cannot, by a mere non-assignment provision, prevent the effectual alienation of the right to money which becomes due under the contract.
A contract provision prohibiting or restricting an assignment may be waived, or a party may so act as to be estopped from objecting to the assignment, such as by effectively ratifying the assignment. The power to void an assignment made in violation of an anti-assignment clause may be waived either before or after the assignment. See our article on Contracts.
Noncompete Clauses and Assignments:
Of critical import to most buyers of businesses is the ability to ensure that key employees of the business being purchased cannot start a competing company. Some states strictly limit such clauses, some do allow them. California does restrict noncompete clauses, only allowing them under certain circumstances. A common question in those states that do allow them is whether such rights can be assigned to a new party, such as the buyer of the buyer.
A covenant not to compete, also called a non-competitive clause, is a formal agreement prohibiting one party from performing similar work or business within a designated area for a specified amount of time. This type of clause is generally included in contracts between employer and employee and contracts between buyer and seller of a business.
Many workers sign a covenant not to compete as part of the paperwork required for employment. It may be a separate document similar to a non-disclosure agreement, or buried within a number of other clauses in a contract. A covenant not to compete is generally legal and enforceable, although there are some exceptions and restrictions.
Whenever a company recruits skilled employees, it invests a significant amount of time and training. For example, it often takes years before a research chemist or a design engineer develops a workable knowledge of a company's product line, including trade secrets and highly sensitive information. Once an employee gains this knowledge and experience, however, all sorts of things can happen. The employee could work for the company until retirement, accept a better offer from a competing company or start up his or her own business.
A covenant not to compete may cover a number of potential issues between employers and former employees. Many companies spend years developing a local base of customers or clients. It is important that this customer base not fall into the hands of local competitors. When an employee signs a covenant not to compete, he or she usually agrees not to use insider knowledge of the company's customer base to disadvantage the company. The covenant not to compete often defines a broad geographical area considered off-limits to former employees, possibly tens or hundreds of miles.
Another area of concern covered by a covenant not to compete is a potential 'brain drain'. Some high-level former employees may seek to recruit others from the same company to create new competition. Retention of employees, especially those with unique skills or proprietary knowledge, is vital for most companies, so a covenant not to compete may spell out definite restrictions on the hiring or recruiting of employees.
A covenant not to compete may also define a specific amount of time before a former employee can seek employment in a similar field. Many companies offer a substantial severance package to make sure former employees are financially solvent until the terms of the covenant not to compete have been met.
Because the use of a covenant not to compete can be controversial, a handful of states, including California, have largely banned this type of contractual language. The legal enforcement of these agreements falls on individual states, and many have sided with the employee during arbitration or litigation. A covenant not to compete must be reasonable and specific, with defined time periods and coverage areas. If the agreement gives the company too much power over former employees or is ambiguous, state courts may declare it to be overbroad and therefore unenforceable. In such case, the employee would be free to pursue any employment opportunity, including working for a direct competitor or starting up a new company of his or her own.
It has been held that an employee's covenant not to compete is assignable where one business is transferred to another, that a merger does not constitute an assignment of a covenant not to compete, and that a covenant not to compete is enforceable by a successor to the employer where the assignment does not create an added burden of employment or other disadvantage to the employee. However, in some states such as Hawaii, it has also been held that a covenant not to compete is not assignable and under various statutes for various reasons that such covenants are not enforceable against an employee by a successor to the employer. Hawaii v. Gannett Pac. Corp. , 99 F. Supp. 2d 1241 (D. Haw. 1999)
It is vital to obtain the relevant law of the applicable state before drafting or attempting to enforce assignment rights in this particular area.
Conclusion:
In the current business world of fast changing structures, agreements, employees and projects, the ability to assign rights and obligations is essential to allow flexibility and adjustment to new situations. Conversely, the ability to hold a contracting party into the deal may be essential for the future of a party. Thus, the law of assignments and the restriction on same is a critical aspect of every agreement and every structure. This basic provision is often glanced at by the contracting parties, or scribbled into the deal at the last minute but can easily become the most vital part of the transaction.
As an example, one client of ours came into the office outraged that his co venturer on a sizable exporting agreement, who had excellent connections in Brazil, had elected to pursue another venture instead and assigned the agreement to a party unknown to our client and without the business contacts our client considered vital. When we examined the handwritten agreement our client had drafted in a restaurant in Sao Paolo, we discovered there was no restriction on assignment whatsoever…our client had not even considered that right when drafting the agreement after a full day of work.
One choses who one does business with carefully…to ensure that one's choice remains the party on the other side of the contract, one must master the ability to negotiate proper assignment provisions.
Founded in 1939, our law firm combines the ability to represent clients in domestic or international matters with the personal interaction with clients that is traditional to a long established law firm.
Read more about our firm
© 2022, Stimmel, Stimmel & Roeser, All rights reserved  | Terms of Use | Site by Bay Design
Choose Your Legal Category:
Online Law Library
Bankruptcy Law
Business Law
Civil Law
Criminal Law
Employment Law
Family Law
Finance Law
Government Law
Immigration Law
Insurance Law
Intellectual Property Law
Personal Injury Law
Products & Services Law
Real Estate Law
Wills, Trusts & Estates Law
Attorney Referral Services
Top 10 Most Popular Articles
Legal Dictionary
How It Works - Clients
Legal Center
About LegalMatch
Consumer Satisfaction
Attorneys Market Your Law Practice Attorney Login Schedule a Demo Now Did LegalMatch Call You Recently? How It Works - Attorneys Attorney Resources Attorney Success Stories View Cases
LegalMatch Resources
Find a Lawyer
Legal Topics
Contract Law
Validity of a Contract Assignment
(This may not be the same place you live)
What Is a Contract?
A contract is a legally binding arrangement between two or more parties. A contract supplies particulars of what the parties agree to perform or exchange. A contract may be in written or oral form. In most cases, to be legally binding, a contract must be in writing and signed by all parties concerned.
Courts typically require three things for a contract to be enforceable:
Mutual assent, or agreement to the contract terms;
A valid offer and acceptance; and
Consideration.
Contracts are deemed the foundation of the business world. They may be easy or very complicated. Examples of contracts include employment contracts, real estate purchase agreements, and insurance arrangements.
Contracts must be entered into by all parties freely. All parties signing the contract must do so of their own free will and not under duress . Contracts can be used whenever parties want to document an agreement to ensure all parties' rights are covered.
Drafting a contract refers to writing the terms and details of a contract to specify and summarize the legal responsibilities of all parties to the contract. This permits all parties to the contract to understand their duties and legal obligations to one another clearly.
Anyone can draft a contract, but it would be in the best interest of all parties involved to have an attorney draft a contract, particularly if it is intricate or complicated. For instance, a real estate agreement often involves multiple aspects, multiple parties, and intricate land descriptions. To ensure your sale or purchase, financial investment, and rights are shielded, having an attorney draft this type of agreement would be preferable.
A contract will also deliver sections outlining whether or not it may be canceled and how to revoke it. The agreement will also outline the results if a party breaches the contract terms. A well-written contract will contain explicit definitions of what comprises a breach of the agreement so all parties can support their responsibilities.
What Are the Elements of a Legally Binding Contract?
To be legally binding, a contract is required to include certain elements. Some contracts must be in writing to be valid, such as contracts for money over $500.00. A contract must be created for a lawful purpose. For instance, an individual cannot contract to perpetrate a crime. It is essential to be familiar with the requirements of a valid contract.
A valid contract must include:
An acceptance of the offer;
A promise to perform;
A valuable consideration ;
A date, a time window, or an event when the performance must be satisfied;
Terms and conditions of the performance; and
Performance.
The offer and acceptance segments of a contract are also known as the "meeting of the minds" or mutual agreement of the parties. All parties' signing of the contract is often used to prove that agreement. In some circumstances, offers may have an expiration period, where the offer is open for a reasonable time. Some offers may not have a time limitation. Offers can be withdrawn until the time of acceptance.
Acceptance happens when the parties agree to the terms of the offer. If a modification is made to the offer terms, it would be deemed a counteroffer. Different states have various regulations in this area of contracts, so it is essential to review local laws.
For a contract to be proper, consideration must be supplied. When both parties agree to provide something of value in exchange for a benefit, consideration ensues. For instance, consideration must be something of value and can include money, a car, or manual labor.
For a contract to be proper, all parties must be legally competent . Some people cannot enter into contracts, such as minors or the mentally impaired. A party must be of sound mind and not under the influence of drugs or alcohol at contracting. All parties to a contract must be free from coercion at contracting. Contracts will be proclaimed void if there is a mistake, coercion, or deception by one or more parties.
What Is a Contract Assignment?
In a contracts setting, an "assignment" refers to transferring benefits or rights granted by the contract terms from the receiving party to a different party. Therefore, contract assignments bring an additional party to the existent contract parties.
An illustration of this is where a contractor assigns their right to payments to another party. The other party would then be entitled to fees for the contractor's work. This is different from a contract delegation , which transmits obligations rather than rights to another party. Assignment usually ensues because it involves some potential for profit for the party making the assignment.
When Is a Contract Assignment Valid?
Contract rights and benefits can lawfully be assigned so long as no prior agreement prohibits an assignment. All required is for the assigning party (the assignor) to agree with the assignee (the third party recipient) that they will be transmitting their rights to them. The original party rendering the payment (the "obligor") doesn't usually need to be told that an assignment has occurred.
When assigning contract rights to an assignee, an oral agreement may suffice. Yet, as in any deal, it's best to reduce the assignment to writing so that the parties have a record of the agreement in the future.
The validity of an assignment may depend on the kind of language used in the written agreement. It needs to be in the present tense. That is, the assignor must state, "I am assigning my contract rights to X party," rather than "I will be assigning my contract rights to X party"
Are There any Limitations on Contract Assignments?
Typically, the parties are free to make assignments, so long as they stick to the following rules:
The assignment should be permitted according to local, state, and federal regulations (for instance, some states make it unlawful to allocate wages to another individual)
The assignment should only shield present transfers of rights and not future transfers.
If the contract contains a specific "no-assignment" condition or clause, then an assignment can't be made (if one is made in such a case, it may comprise a breach of contract)
The assignment should not substantially change the contract or subject the obligor to losses or financial risks.
Also, any time an assignment is made, the assignor implicitly warrants that the rights are accurate, that they own the assigned rights, and won't interfere with the party's new claim to the rights. Assignments become proper when formed (even if the recipient is not yet cognizant of the assignment).
What Does a Contract Lawyer Do?
The tasks and duties of a contract attorney include preparing contracts, checking contracts, and ensuring their clients' rights are safeguarded. Contract attorneys are experienced in the prerequisites of contracts and how to make sure they will be enforceable. These types of arrangements must often include certain legal aspects and language.
A contract attorney will help a company or person include the essential terms needed for their business needs and include any legal language the person may not know is required.
Do I Need a Lawyer for Help With a Contract Assignment?
Contract assignments can often become somewhat difficult, as they involve the privileges and responsibilities of many different parties. It's in your best interests to speak with a contracts lawyer if you have any questions about a contract assignment.
Your lawyer will be able to examine the contract and the assignment terms to decide what your legal rights are. In the event of a lawsuit, your attorney can help represent your interests in court.
Need a Contract Lawyer in your Area?
Connecticut
Massachusetts
Mississippi
New Hampshire
North Carolina
North Dakota
Pennsylvania
Rhode Island
South Carolina
South Dakota
West Virginia
Ty McDuffey
LegalMatch Legal Writer
Updating Author
Ty began working at LegalMatch in November 2021. Ty holds a Professional Writing Degree from Missouri State University with a minor in Economics. Ty received his Juris Doctorate from the University of Missouri-Kansas City School of Law in May of 2021. Before joining LegalMatch, Ty worked as a law clerk and freelance writer. Ty is a native of Lake of the Ozarks, Missouri, and currently resides in Kansas City.
Ken LaMance
Senior Editor
Original Author
Jose Rivera
Managing Editor
Law Library Disclaimer
16 people have successfully posted their cases
5 people have successfully posted their cases
10 people have successfully posted their cases
6 people have successfully posted their cases
20 people have successfully posted their cases
7 people have successfully posted their cases
9 people have successfully posted their cases
Other categories
Choose the category that best fits your case.
Abuse (Child, Domestic, Sexual)
Agencies & Administration
Automobile (DUI, Crimes, Speeding)
Automobiles (Accidents, Insurance)
Banking (Business, Consumer, Mortgage)
Bankruptcy (Business, Consumer)
Bars & Restaurants
Business Formation & Dissolution
Children (Adoption, Custody, Support)
Class Actions (Bad Drugs, Products)
Commercial Law and Contracts
Commercial Real Estate
Constitutional Law
Construction (Disputes, Liens)
Credit (Collections, Rights)
Criminal Defense (General/Other)
Discrimination/Harassment (Age, Sex)
Eminent Domain or Condemnation
Employment Contracts
Entertainment & Media
Environmental Law/Zoning Regulation
Family Law (General/Other)
Faulty/Defective Products/Services (Auto, Drug)
Financing & Taxes
Government (General/Other)
Health Care & Insurance
House or Condominium
Husband & Wife
Injuries (Personal, Workers Comp)
Injury Accidents (Auto, Wrongful Death)
Insurance (Auto, Health, Life, Property)
Intentional Injuries (Assault, Bites)
Investments (Annuities, Securities, IPOs)
Landlord/Tenant
Malpractice (Medical, Professional)
Parents (Elder Law/Care, Medicare, SSI)
Patents, Copyrights, Trademarks, etc.
Pay and Benefits
Personal Crimes
Police, Prosecutors and Government
Probate & Contested Wills
Property Crimes
Real Estate/Property (General/Other)
Social Security
Transportation (Air, Rail, Sea, Truck)
Unfair Competition
Visas, Citizenship, Deportation, etc.
White Collar Crime
Workers' Compensation
Wrongful Termination
Need a Lawyer?
Submit your case to start resolving your legal issue.
Follow us on Social Media.
Limited liability company (LLC)
Corporation (C corp, S corp)
Doing business as (DBA)
Sole proprietorship
Registered Agent Services
Annual report
Contracts & agreements
Business licenses
Foreign qualification
Corporate amendment
LZ Tax Services
Trademark registration
Trademark search
Trademark monitoring
Provisional patent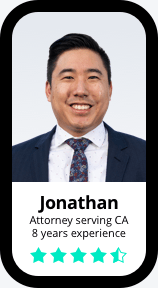 Estate Plan Bundle
Last will & testament
Living trust
Power of attorney
Living will
Name change
Residential lease
Property deed transfer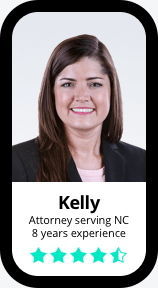 For attorneys
Check my order status
Understanding an assignment and assumption agreement by Belle Wong, J.D.
Understanding an assignment and assumption agreement
Need to assign your rights and duties under a contract? Learn more about the basics of an assignment and assumption agreement.
by Belle Wong, J.D. updated February 08, 2023 · 3 min read
While every business should try its best to meet its contractual obligations, changes in circumstance can happen that could necessitate transferring your rights and duties under a contract to another party who would be better able to meet those obligations.
If you find yourself in such a situation, and your contract provides for the possibility of assignment, an assignment and assumption agreement can be a good option for preserving your relationship with the party you initially contracted with, while at the same time enabling you to pass on your contractual rights and duties to a third party.
The assignment and assumption agreement
An assignment and assumption agreement is used after a contract is signed, in order to transfer one of the contracting party's rights and obligations to a third party who was not originally a party to the contract. The party making the assignment is called the assignor, while the third party accepting the assignment is known as the assignee.
In order for an assignment and assumption agreement to be valid, the following criteria need to be met:
The initial contract must provide for the possibility of assignment by one of the initial contracting parties.
The assignor must agree to assign their rights and duties under the contract to the assignee.
The assignee must agree to accept, or "assume," those contractual rights and duties.
The other party to the initial contract must consent to the transfer of rights and obligations to the assignee.
A standard assignment and assumption contract is often a good starting point if you need to enter into an assignment and assumption agreement. However, for more complex situations, such as an assignment and amendment agreement in which several of the initial contract terms will be modified, or where only some, but not all, rights and duties will be assigned, it's a good idea to retain the services of an attorney who can help you draft an agreement that will meet all your needs.
The basics of assignment and assumption
When you're ready to enter into an assignment and assumption agreement, it's a good idea to have a firm grasp of the basics of assignment:
First, carefully read and understand the assignment and assumption provision in the initial contract. Contracts vary widely in their language on this topic, and each contract will have specific criteria that must be met in order for a valid assignment of rights to take place.
All parties to the agreement should carefully review the document to make sure they each know what they're agreeing to, and to help ensure that all important terms and conditions have been addressed in the agreement.
Until the agreement is signed by all the parties involved, the assignor will still be obligated for all responsibilities stated in the initial contract. If you are the assignor, you need to ensure that you continue with business as usual until the assignment and assumption agreement has been properly executed.
Filling in the assignment and assumption agreement
Unless you're dealing with a complex assignment situation, working with a template often is a good way to begin drafting an assignment and assumption agreement that will meet your needs. Generally speaking, your agreement should include the following information:
Identification of the existing agreement, including details such as the date it was signed and the parties involved, and the parties' rights to assign under this initial agreement
The effective date of the assignment and assumption agreement
Identification of the party making the assignment (the assignor), and a statement of their desire to assign their rights under the initial contract
Identification of the third party accepting the assignment (the assignee), and a statement of their acceptance of the assignment
Identification of the other initial party to the contract, and a statement of their consent to the assignment and assumption agreement
A section stating that the initial contract is continued; meaning, that, other than the change to the parties involved, all terms and conditions in the original contract stay the same
In addition to these sections that are specific to an assignment and assumption agreement, your contract should also include standard contract language, such as clauses about indemnification, future amendments, and governing law.
Sometimes circumstances change, and as a business owner you may find yourself needing to assign your rights and duties under a contract to another party. A properly drafted assignment and assumption agreement can help you make the transfer smoothly while, at the same time, preserving the cordiality of your initial business relationship under the original contract.
About the Author
Belle Wong, J.D.
You may also like
Business Management
Assignment And Assumption Agreement - How to Guide
1. Overview After a contract has been signed, a change in business climate or in a party's liquidity can necessitate an assignment of that agreement. If both of the original parties agree to the change and sign documents transferring existing interests and obligations, an agreement can be assigned and assumed by a third party.
May 02, 2022 · 5 min read
Assignment Of Commercial Lease With Landlord Consent - How to Guide
1. Overview Occasionally, tenants want to leave a rental property before the end of their lease. Individuals may take new jobs in new cities, and companies may go out of business or sell their enterprise to a third party. Whatever the reason, tenants can transfer their lease interests to new parties by completing an assignment of the lease.
May 02, 2022 · 11 min read
Navigating the assignment of a residential lease
A landlord can assign his leases to a new buyer of his building. Likewise, a tenant may be able to assign his lease if he needs to relocate. Find out how to assign your lease and what you can do to protect yourself when doing so.
Feb 02, 2023 · 3 min read
Termination and release agreement — How to guide
1. Overview The end of an agreement is as important as its beginning. A change in the business climate or in the parties' goals may signal that it's time to terminate the contract and release the parties from their duties. A clean break will give both parties peace of mind, discharging their obligations and leading to an amicable conclusion of the arrangement. 
Feb 02, 2023 · 7 min read
Set the standard with a general agreement
A general agreement is one of the most important business documents you can have and here's why.
Feb 07, 2023 · 3 min read
Copyright assignment — How to guide
1. Overview A company's ability to buy and sell property is essential to its long-term life and vitality. Although it does not take up physical space, an excess of intellectual property can burden a company, directing limited funds towards maintaining registrations, defending against third-party claims, and creating and marketing a final product. Selling unused or surplus intellectual property can have an immediate positive effect on a company's finances, generating revenue and decreasing costs.
Feb 08, 2023 · 11 min read
Managing Your Business
14 business letter templates every business should have
Here are some of the more common templates you should have at the ready.
Feb 15, 2023 · 3 min read
Real Estate and Business
Navigating the Assignment of a Commercial Lease
Special circumstances can require a tenant or a landlord to assign a commercial lease. Find out the most common situations for a commercial lease assignment and whether it's right for your situation.
May 02, 2022 · 3 min read
Understanding an assignment of copyright agreement
Did you know you can assign, or transfer, your copyright to someone? Find out what information to include in your agreement and how you can make sure your interests are protected.
How to use a purchase agreement
Especially when it comes to large or complex transactions, using a purchase agreement can be the best way to handle the sale and purchase of goods. Find out what this legal document should contain and when you should use it.
Feb 13, 2023 · 4 min read
Modify an existing contract with a contract amendment
A contract amendment allows you to change, delete, or add to an already existing contract. Learn how to amend a contract—and what to avoid when doing so.
Feb 10, 2023 · 3 min read
10 Terms to Include In Your Rental Agreement
The terms of your rental agreement are important for protecting your rights as a property owner.
May 25, 2022 · 4 min read
Legal Assignment: Everything You Need to Know
A legal assignment occurs when a party assigns their contractual rights to a third party. 3 min read
A legal assignment occurs when a party assigns their contractual rights to a third party. The benefit that the issuing party would have received from the contract is now assigned to the third party. The party appointing their rights is referred to as the assignor, while the party obtaining the rights is the assignee.
Assignment of Contract
A legal assignment occurs when:
The rights in personal or real property are transferred from one party to another
The transfer also gives the new owner the rights to the property that the prior owner held prior to the transfer occurring
In the Purman Estate case, the court stated that a legal assignment is a transfer of property, or of some right or interest, from one person to another. It also stated that it must be the proper transfer of one whole interest in that property.
An assignment of rights occurs when an assignor gives up or transfers their rights of a future benefit to another party. In other words, an assignment is the act of one party transferring, vesting, or causing to vest their interest in a property to another party. A valid legal assignment only occurs when all underlying elements of a lawfully binding contract are included in it, including intent. A trial court can determine if an assignment has occurred. To prevent disputes or miscommunications, it's important that the subject matter is clearly identified in the assignment.
A contract assignment occurs when a party assigns their contractual rights to a third party. The benefit the issuing party would have received from the contract is now assigned to the third party. The party appointing their rights is referred to as the assignor, while the party obtaining the rights is the assignee. Essentially, the assignor prefers that the assignee reverses roles and assumes the contractual rights and obligations as stated in the contract. Before this can occur, all parties to the original contract must be notified.
How Assignments Work
The specific language used in the contract will determine how the assignment plays out. For example , one contract may prohibit assignment, while another contract may require that all parties involved agree to it before proceeding. Remember, an assignment of contract does not necessarily alleviate an assignor from all liability. Many contracts include an assurance clause guaranteeing performance. In other words, the initial parties to the contract guarantee that the assignee will achieve the desired goal.
When Assignments Will Not Be Enforced
The following situations indicate when an assignment of a contract is not enforced:
The contract specifically prohibits assignment
The assignment drastically changes the expected outcome
The assignment is against public policy or illegal
Delegation vs. Assignment
Occasionally, one party in a contract will desire to pass on or delegate their responsibility to a third party without creating an assignment contract. Some duties are so specific in nature that they cannot be delegated. Adding a clause in the contract to prevent a party from delegating their responsibilities and duties is highly recommended.
Three Steps to Follow if You Want to Assign a Contract
There are three main steps to take if you're looking to assign a contract:
Make sure the current contract does not contain an anti-assignment clause
Officially execute the assignment by transferring the parties' obligations and rights
Notify the obligor of the changes made
Once the obligor is notified, the assignor will effectively be relieved of liability.
Anti-Assignment Clauses
If you'd prefer not to allow the party you're doing business with to assign a contract, you may be able to prevent this from occurring by clearly stating anti-assignment clauses in the original contract. The three most common anti-assignment clauses are:
Consent required for assignment
Consent not needed for new owners or affiliates
Consent not unreasonably withheld
Based on these three clauses, no party in the contract is allowed to delegate or assign any obligations or rights without prior written consent from the other parties. Any delegation or assignment in violation of this passage shall be deemed void. It is not possible to write an anti-assignment clause that goes against an assignment that is issued or ordered by a court.
If you need help with a legal assignment, you can  post your job  on UpCounsel's marketplace. UpCounsel accepts only the top 5 percent of lawyers to its site. Lawyers on UpCounsel come from law schools such as Harvard Law and Yale Law and average 14 years of legal experience, including work with or on behalf of companies like Google, Menlo Ventures, and Airbnb. 
Hire the top business lawyers and save up to 60% on legal fees
Content Approved by UpCounsel
Assignment Law
Assignment Contract Law
Assignment of Rights and Obligations Under a Contract
Assignment of Rights Example
Consent to Assignment
Assignment Legal Definition
What Is the Definition of Assigns
Delegation vs Assignment
Assignment Of Contracts
Assignment of Contract Rights
Published by a LexisNexis Dispute Resolution expert
What constitutes a valid assignment of a contract.
The following Dispute Resolution practice note provides comprehensive and up to date legal information covering:
When is assignment of contracts relevant for consideration?
What is an assignment—by consent, by operation of law, legal or equitable assignment?
Simple example of an assignment of a contract
What parts of a contract can be assigned—benefit, not burden
Delegation and sub-contracting
Do you need consent to assign a contract?
Express prohibition against assigning
Assignment of receivables
Can you assign personal performance under a contract?
How to assign a contract by way of legal assignment
Basic requirements
Statutory assignment—automatic application
How to assign a contract by way of equitable assignment
Maintaining equities (or defences) on assignment
Challenging and interpreting assignments
This Practice Note identifies what can be transferred when assigning rights under a contract and how to effect a valid assignment of a contract. For guidance on common contract assignment scenarios, see Practice Note: Assigning contracts—common scenarios and considerations.
Note also that when discussing assigning contractual rights, reference may also be made to assigning ' chose in action ' in the sense that the benefit of a contract has been held to be a chose in action.
Contracts, or rather, rights under contracts, are frequently assigned as part of the way companies run their businesses. When advising a party in relation to a proposed or purported assignment (transfer) of a contractual right where there may be a dispute, you will need to consider:
what, when and how rights can be assigned
how an assignment can be challenged
For detail on how to vary or transfer rights and obligations under a contract by way of variation or novation, see Practice Notes:
When is variation of a contract valid?
Novation—why and how to novate a contract
Assignment of rights is an important issue in construction contracts where the lifecycle of a building will involve lots of interested parties. There will be the original parties involved in the construction of the building, such as the contractor, developer, consultants , sub-contractors and
Access this content for free with a trial of LexisNexis and benefit from:
Instant clarification on points of law
Smart search
Workflow tools
36 practice areas
** Trials are provided to all LexisNexis content, excluding Practice Compliance, Practice Management and Risk and Compliance, subscription packages are tailored to your specific needs. To discuss trialling these LexisNexis services please email customer service via our online form. Free trials are only available to individuals based in the UK. We may terminate this trial at any time or decide not to give a trial, for any reason. Trial includes one question to LexisAsk during the length of the trial.

Your company details
Get your quote today and take step closer to being able to benefit from:
Get a lexisnexis quote.
* denotes a required field
To view the latest version of this document and thousands of others like it, sign-in with LexisNexis or register for a free trial.
Existing user? Sign-in CONTINUE READING CONTINUE READING GET A QUOTE
Related documents:
An invitation to challenge Linden Gardens? (First Abu Dhabi Bank v BP Oil)
Banking & Finance—2019 cases round-up
Banks' have no tortious and vicarious liability for packaged loans in film finance scheme (Barness v Ingenious Media Ltd)
In brief: Assignment of cause of action not void for breaching the rules against champerty and maintenance (Casehub Ltd v Wolf Cola Ltd)
Precedents 2
Assignment of insurance policies: single company assignor—bilateral—specific monies
Share charge (granted by the borrower): single company chargor—bilateral—specific monies
Can part of an original agreement (eg a schedule to the original agreement) be novated to the incoming party so that the outgoing party is released and discharged from all liabilities related to that schedule of the original agreement?
Do you have any Precedent wording whereby the customer contracting entity is part of a wider group and is contracting to allow the group entities to use the services, and be allowed to claim for losses sustained by the group entities?
How is security taken over land and uncalled capital of a limited partnership?
Is a charge over a residential property owned by a director of a borrower a regulated mortgage?
Is it possible to novate part of a contract in order to allow the outgoing party to continue to benefit from a software licence granted under the novated contract?
Is it possible to put a security trustee arrangement in place for a sole lender?
Key definition:
Chose in action definition, what does chose in action mean.
A right to something such as a payment of a debt or other contractual right that can be recovered through legal action
Popular documents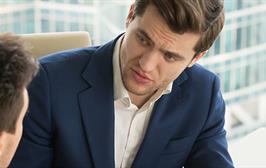 Rescission of a contract
Rescission of a contractWhat is rescission of a contract?The remedy of rescission is available to a party whose consent, in entering into a contract, has been invalidated in some way:•the effect of rescinding a contract is to extinguish it and restore the parties to their pre-contractual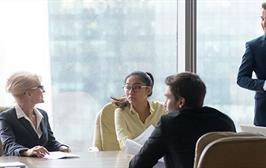 Directors' remuneration
Directors' remunerationCompany directors are not, by virtue only of their office as director, automatically entitled under company law to remuneration for services as a director or to reimbursement of expenses incurred in rendering such services. Power to pay directors remuneration for their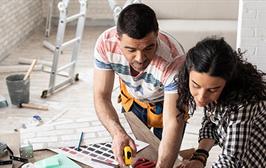 The Standard Conditions of Sale (5th edition: 2018 revision)—a guide to the main provisions
The Standard Conditions of Sale (SCS), currently in their 5th edition (2018 revision), are a set of standard conditions which are commonly incorporated into contracts for the sale of residential property. The Standard Commercial Property Conditions (Third Edition—2018 Revision) (SCPC) are used for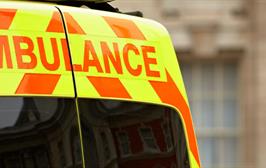 EL/PL claims in the portal—a practical guide (Stage 1)
EL/PL claims in the portal—a practical guide (Stage 1)This Practice Note provides an overview of the Pre-Action Protocol for Low Value Personal Injury (Employers' Liability and Public Liability) Claims from 31 July 2013 (the EL/PL protocol) in particular Stage 1 of the process. For guidance on Stage
0330 161 1234
International Sales(Includes Middle East)
Latin America and the Caribbean
Netherlands
New Zealand
Philippines
South Africa
Switzerland
United States
Research & Reports
LexTalk Forum
Popular Links
Supplier Payment Terms
Partner Alliance Programme
HELP & SUPPORT
Legal Help and Support
Tolley Tax Help and Support
Privacy Policy
Manage Your Cookie Policy
Terms & Conditions
Data Protection Inquiry
Protecting Human Rights: Our Modern Slavery Agreement
Cookie Settings
Terms & Conditions
JavaScript seems to be disabled in your browser. You must have JavaScript enabled in your browser to utilize the functionality of this website.
Definitions
Questions & Answers
Articles/Guides
Legal Topics
Ask a Question
Find Attorney
Legal Forms
Legal Guides
Locate Lawyers
Legal Research
Submit Article
Attorney Directory
Privacy Policy
USLegal Home
Assignments
Form and Requisites of a Valid Assignment
Find a legal form in minutes
Browse US Legal Forms' largest database of 85k state and industry-specific legal forms.
Connecticut
District of Columbia
Massachusetts
Mississippi
New Hampshire
North Carolina
North Dakota
Pennsylvania
Rhode Island
South Carolina
South Dakota
West Virginia
Last Will and Testament
Power of Attorney
Promissory Note
LLC Operating Agreement
Living Will
Rental Lease Agreement
Non-Disclosure Agreement
An assignment is the transfer of some right or interest from an assignor to an assignee that confers a complete right in the subject matter to the assignee.[i] An assignment is a manifestation to another person by the owner of a right expressing his/her intention to transfer his/her right to such person.
Generally, a manifestation of assent by an assignee to the assignment is essential to make it effective.  However, if the party gives consideration for the assignment or if an assignment is irrevocable by virtue of the delivery of writing to a third party, then the assent given by an assignee becomes immaterial.
There are certain requisites that make an assignment a valid one.  They are:[ii]
An assignment must be clear and unequivocal;
There must be clear evidence of the intent to transfer rights;
An assignment must describe the subject matter of the assignment;
Notice to the obligor.
There is no need for a specific language to make an assignment a valid one.  There is no need of any special form or words to make an assignment of a chose in action.[iii] Any words that indicate an intention of transferring or appropriating the chose in action to the assignee for valuable consideration can constitute a valid assignment.
Similarly, no particular words are necessary to constitute a valid assignment.[iv] Any words that show an intention of transferring or appropriating the chose in action to the assignee for valuable consideration can constitute a valid assignment.[v] Likewise, no written instrument is required if there is a verbal declaration that manifests the intention to part with the ownership of the chose.[vi] However, if the statute of fraud or a contract mandates that an assignment can be valid only if provided in writing, then the assignment must be in writing.
An assignment must adequately describe and identify the property or thing intended to be assigned in order to make that assignment a valid one.[vii] Since assignments are governed by contract law, it is subject to the same requisites other contracts need to meet to be valid.  Courts of equity can recognize certain kinds of instruments as valid equitable assignments.  The primary factor of an equitable assignment is the identification of the subject matter.[viii] It must be clear and specific.
A power of attorney given to a person to collect or receive a debt or fund will operate as an equitable assignment.  However, if the power is not made upon valuable consideration, it will not operate as an equitable assignment.[ix] Generally, an assignment does not depend upon the consent of the obligor.  However, partial assignments require consent by the debtor under certain circumstances.[x]
[i] In re Chalk Line Mfg., 181 B.R. 605 (Bankr. N.D. Ala. 1995)
[ii] Washington Mut. Bank, F.A. v. Teodorescu , 2005 N.J. Super. Unpub. LEXIS 633 (App.Div. Nov. 22, 2005)
[iii] Silver v. Ridley-Yates Co ., 166 Ga. 49 (Ga. 1928), see also Baker v. Sutton, 47 Ga. App. 176 (Ga. Ct. App. 1933)
[iv] Northwest Nat'l Bank v. Merrill Lynch, Pierce, Fenner & Smith, Inc ., 25 Ark. App. 279 (Ark. Ct. App. 1988)
[v] Hogan v. Dalziel, 40 Ill. App. 2d 19 (Ill. App. Ct. 2d Dist. 1963),
[vi] Blount v. Farmers' Bank of Greenville, 297 F. 277 (D.N.C. 1924)
[vii] Turner v. Rust , 228 Ark. 528 (Ark. 1958)
[viii] In re Dier , 296 F. 816 (3d Cir. Pa. 1924)
[ix] Marnon v. Vaughan Motor Co ., 189 Ore. 339 (Or. 1950)
[x] Brandenburger & Davis, Inc. v. Estate of Lewis , 771 A.2d 984 (D.C. 2001)
Inside Form and Requisites of a Valid Assignment
Language and Form, Generally
Use of Particular Words or Form
Identification of Subject Matter
Requisites for Assignment Compared to Those for Contract
Equitable Assignments
Necessity for a Writing; Oral Assignments
Statutory or Contractual Requirements
Order Drawn on Particular Fund as an Assignment
Restatement Rule
Assignment by Power of Attorney
Acceptance by Assignee
Consent by Obligor
Consideration
What Constitutes Valid Consideration
Lack of Consideration As a Defense
Delivery or Transfer
Intent to Assign
Filing, Recording, and Notice of Assignment
Effect of Notice to Debtor
Legal Information
Personal Legal Forms
Business Legal Forms
FormsPass Subscriptions
For Consumer
Information
Attorney Assistance
Partner with us
For Business
Customer support.
1-877-389-0141
Terms of Service
DMCA Policy
Why USLegal?
US Legal Forms
airSlate workflows
Sell Documents Online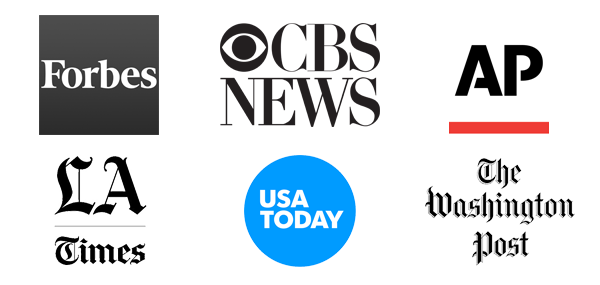 Primary tabs
Assignment is a legal term whereby an individual, the "assignor," transfers rights, property, or other benefits to another known as the " assignee ."   This concept is used in both contract and property law.  The term can refer to either the act of transfer or the rights /property/benefits being transferred.
Contract Law   
Under contract law, assignment of a contract is both: (1) an assignment of rights; and (2) a delegation of duties , in the absence of evidence otherwise.  For example, if A contracts with B to teach B guitar for $50, A can assign this contract to C.  That is, this assignment is both: (1) an assignment of A's rights under the contract to the $50; and (2) a delegation of A's duty to teach guitar to C.  In this example, A is both the "assignor" and the "delegee" who d elegates the duties to another (C), C is known as the " obligor " who must perform the obligations to the assignee , and B is the " assignee " who is owed duties and is liable to the " obligor ".
(1) Assignment of Rights/Duties Under Contract Law
There are a few notable rules regarding assignments under contract law.  First, if an individual has not yet secured the contract to perform duties to another, he/she cannot assign his/her future right to an assignee .  That is, if A has not yet contracted with B to teach B guitar, A cannot assign his/her rights to C.  Second, rights cannot be assigned when they materially change the obligor 's duty and rights.  Third, the obligor can sue the assignee directly if the assignee does not pay him/her.  Following the previous example, this means that C ( obligor ) can sue B ( assignee ) if C teaches guitar to B, but B does not pay C $50 in return.
            (2) Delegation of Duties
If the promised performance requires a rare genius or skill, then the delegee cannot delegate it to the obligor.  It can only be delegated if the promised performance is more commonplace.  Further, an obligee can sue if the assignee does not perform.  However, the delegee is secondarily liable unless there has been an express release of the delegee.  That is, if B does want C to teach guitar but C refuses to, then B can sue C.  If C still refuses to perform, then B can compel A to fulfill the duties under secondary liability.
Lastly, a related concept is novation , which is when a new obligor substitutes and releases an old obligor.  If novation occurs, then the original obligor's duties are wiped out. However, novation requires an original obligee's consent .  
Property Law
Under property law, assignment typically arises in landlord-tenant situations.  For example, A might be renting from landlord B but wants to another party (C) to take over the property.   In this scenario, A might be able to choose between assigning and subleasing the property to C.  If assigning , A would be giving C the entire balance of the term, with no reversion to anyone whereas if subleasing , A would be giving C for a limited period of the remaining term.  Significantly, under assignment C would have privity of estate with the landlord while under a sublease, C would not. 
[Last updated in May of 2020 by the Wex Definitions Team ]
business law
landlord & tenant
property & real estate law
trusts, inheritances & estates
wex definitions