HRMT 33111 Organizational Behaviour
Group Assignment
Citing your sources
APA for Business Sources
Below are journals you may want to use for your literature review group assignment
Ob journals.
International Organization
Journal of Organizational Behavior
Journal of Organizational Behavior Management
Journal of Service Research
Leadership Quarterly Show More Show Less Full text available for 1996-2001. Abstracts from 2002 to the present.
Organizational Culture Management
Organizational Psychology Review
Organization Science
Personnel Psychology
What is a literature review?
Want to better understand how to create literature review? Read this short chapter taken from the 2016 book Student research and report writing: From topic selection to the complete paper by Wang and Park.
Also check out the Sheridan Library research guide on Literature Reviews at the link below:
Literature Reviews by Karen Lints Last Updated Jan 18, 2023 99 views this year
Great group work
Group work module. Sheridan Academic Skills Hub.
Group work checklist
Group work tips and resources
Studying in groups
HR Journals & Magazines
Advances in Developing Human Resources
Development and Learning in Organizations
HR Magazine
HR Specialist
Human Resource Development Quarterly
Human Resources Magazine
Human Resources Management
Industrial and Labor Relations Review
International Journal of Human Resource Management
Journal of Business Diversity
Journal of Workplace Learning
People & Strategy
Strategic HR Review
Talent Development (T+D)
Worldwide Human Resources & Executive Search Consulting Industry Report
Journal of Human Resources
Top Management Journals
Publishing in top journals provides an excellent sign of quality that is useful in the evaluation of a source. This list provides guidance to management journals that are recognized as top contenders for publishing scholarly work. This list was updated by cross referencing the library websites of the Universities of Alberta, Toronto and British Columbia.
Academy of Management Journal
Academy of Management Review
California Management Review
Harvard Business Review
Ivey Business Journal
Journal of Applied Pscyhology
Journal of International Business Studies
Journal of Management
Journal of Management Studies
MIT Sloan Management Review
Rotman Management Journal
Strategic Management Journal
The McKinsey Quarterly
Related guides
Top 50 Journals used in the FT Research Rank by Nicole Zhang Last Updated Apr 25, 2022 402 views this year
Group Work Module by Christine Moffatt Last Updated Jan 31, 2023 8646 views this year
Last Updated: Mar 7, 2023 10:56 AM
URL: https://sheridancollege.libguides.com/OrgBehaviour
Connect with us
Academia.edu no longer supports Internet Explorer.
To browse Academia.edu and the wider internet faster and more securely, please take a few seconds to upgrade your browser .
Enter the email address you signed up with and we'll email you a reset link.
Organizational behaviour group assignment
Related Papers
shyam panjwani
This concept paper talks about the Attitude and its structure in terms of basic meaning of Attitude, its accessibility and different structure models for Attitude. Firstly it describes ABC model of attitudes which comprises affect, behavior, and cognition. On the basis of this model, it elaborates individual differences in attitude structure and the accessibility of the affective and cognitive components of attitude and how accessibility of their affective and cognitive responses differ with strongly versus weekly structured model. Present paper illustrates self monitoring, Attitude importance and effect of these factors on attitude accessibility. Apart from the ABC model attitudes are categorized on basis of conscious and unconscious cognition, which are termed as Implicit and explicit attitudes. The sources of implicit attitudes are described here and difference of both these attitudes is discussed in terms of self-presentational distortions, affective experiences, cultural biases, and cognitive consistency principles. The bipolarity as well as duality of attitude structure are described here to study the almost each aspect of attitude structure. Representation of attitudes within memory are discussed here in terms of knowledge function of attitude, besides this other functions of attitude and their explicabilities are described here for better understanding of Attitude
International Res Jour Managt Socio Human
The paper delineates the role effectiveness of culture, values and traditions in the present day business scenario particularly in the Indian context. Whatever might be the change in any field, the prime element is "human beings", who should not be brushed aside as normal or simple factors. The discussion clearly brings out the fact that the whole transformation on HRM practices portrays a travel from idealism to realism and from the "employees" ascending the status of "co-owners" to match the galloping changes in the sphere of people management practices per forced by the objective of harnessing the best talent, a scarce component commanding an unparalleled demand. To harness and attain this kind of workforce, it is essential for all organisations to have a bastion in terms of the culture, values and attitudes amongst their employees. This paper attempts to accentuate on these vital aspects and their impact on the organisational culture as a whole.
Wilfred Ukpere
One of the dynamics of transformational change which the study sought to establish within the offender correctional environment was the notion of resistance to change, which forms part of the human dimension of transformational change. This paper presents empirical evidence gathered from the Correctional Centres of the South African Department of Correctional Services in the Province of KwaZulu-Natal on resistance-to-change behavior displayed by the employees of Correctional Services, namely Correctional Officials regarding the fundamental culture change from the punishment-oriented philosophy to the rehabilitation-driven philosophy in terms of the treatment of sentenced offenders (herein referred to as DCS change). Inadequate empirical evidence on the significant role that the human elements and dynamics play in the success or failure of transformational change efforts has motivated the authors to embark on an empirical study which sought to establish whether the paradigm shift from the punitive approach to the rehabilitative approach within the offender correctional environment in South Africa was characterised by the resistance-to-change behavior on the part of correctional officials. The study was significant, particularly if one considers the fact that organisational change scholars (though there are still few who have researched on the subject) have put forward an argument that the high failure rate in the implementation of transformational change interventions is attributed to the neglect of the human factor during the planning and implementation phases of the transformational change management process. Change and transformation strategists, change and transformation implementers, change and transformation agents, change and transformation recipients, organisation development practitioners, and managers in general in both the public and private sector globally and in South Africa in particular will benefit from the study, particular if one considers the fact that transformational change interventions are currently being implemented across the South African public service as part of the government's agenda of reconstructing and developing the South African society. An extensive literature study on resistance to change was undertaken as part of contextualising the resistance-to-change behavior within the Department of Correctional Services and South Africa in general. The literature study was followed by the empirical study which focused on gathering data from correctional officials through utilising a survey questionnaire. The empirical findings revealed that there were indeed elements of resistance-to-change behavior on the part of correctional officials insofar as the DCS change was concerned.
Abayomi Olaofe
The study determined the attitude to learning among undergraduate of Obafemi Awolowo University; determine the level of academic achievement of the students of Obafemi Awolowo University; examine the influence of attitude to learning on academic achievement; and investigate attitude to learning of the students in terms of their sex and age. These were with a view to improving students' Attitude toward their Academic Achievement. The study adopted unlisted population made up of 200 undergraduate students of Obafemi Awolowo University, Ile-Ife, who was the object of interest. The research instrument or questionnaire items were divided into two (2) sections which are made up of section A for Demographic Data and section B contains items that test the influence of Attitude to learning on Academic Achievement among undergraduate of Obafemi Awolowo University. And the data generated from the respondents were coded, scored and analysed using descriptive statistic (frequency and percentage) and inferential statistics (Chi-Square, T-Test and One-Way ANOVA) The results showed that 31% of the respondents who had Second Class Upper displayed negative attitude to learning, while 10.5% of the respondents had positive attitude to learning. It also showed that 20% of the respondents who had Second Class Lower displayed negative attitude to learning, while 6% of the respondents had positive attitude to learning. It also showed that 10% of the respondents who had Third Class displayed negative attitude to learning, while 7% of the respondents had positive attitude to learning. It showed that 9.5% of the respondents who had First Class displayed negative attitude to learning, while 6% of the respondents had positive attitude to learning. It also showed the level of academic achievement of number students, First Class 31(15.5%) Second Class Upper 83(41%) students, Second Class Lower 52(26%) students and xi Third Class 34(17%) students. The study further revealed that there was no significant difference in Male and Female students Attitude to learning (t = 0.0855; p > 0.05). Finally, the result showed that there was no significant difference in the Students' Attitude to learning in terms of their Age (F = 1.349; p = >0.05). The study concluded that students of Obafemi Awolowo University did not exhibit positive Attitude towards their Academic Achievement.
In the early years of social psychology, attitude was acknowledged as one of the main psychological experiences. Over the centuries, the importance of attitude has gradually increased and its technique has changed a lot. The present paper is an effort to understand the term attitude in a simpler way. It will examine the numerous definitions and models of attitude. This work not only studies the attitude in logical order but also identifies some relevant models in chronological order. It will also inspect the three critical components of attitude. An attempt is then made to propose a theoretical model within which attitude components could be examined with their interrelationship to form various attitudes. Although the model, as presented, can be considered novel, it is believed that substantial steps are taken to follow the previous theories and models.
lanka laanka
tracy james
inspired media
IOSR Journals publish within 3 days
Every Organisation that employs people come from a diverse background for a common purpose of fulfilling the goals of the organisation and also commit themselves to work towards achieving the objectives of the organisation. This paper reviews the studies conducted to establish the relationship between Employee Attitude and their Commitment towards the Organisation in meeting the requirements and following their policies and principles. The objectives of the paper is to understand the relationship between Employee Attitudes and Commitment towards the organisation and to find out if there is any significant impact of employee attitude towards their commitment to the organisation leading to increased loyalty. The paper also tries find out whether the employees' attitudes leads to job satisfaction which will result in organisational commitment. The reviews of various researches clearly indicate that organisational commitment is the outcome of employees' attitudes which has led to job satisfaction. A satisfied employee remains in the firm even if he has to face challenges like no rise in the pay, not so comfortable working environment or no high position in the organisation. It is not only the remuneration and perquisites that make an employee committed to the organisation, but also the attitudes that determine the commitment towards the organisation.
Loading Preview
Sorry, preview is currently unavailable. You can download the paper by clicking the button above.
RELATED PAPERS
IPCO Academy
RELATED TOPICS
We're Hiring!
Help Center
Find new research papers in:
Health Sciences
Earth Sciences
Cognitive Science
Mathematics
Computer Science
Academia ©2023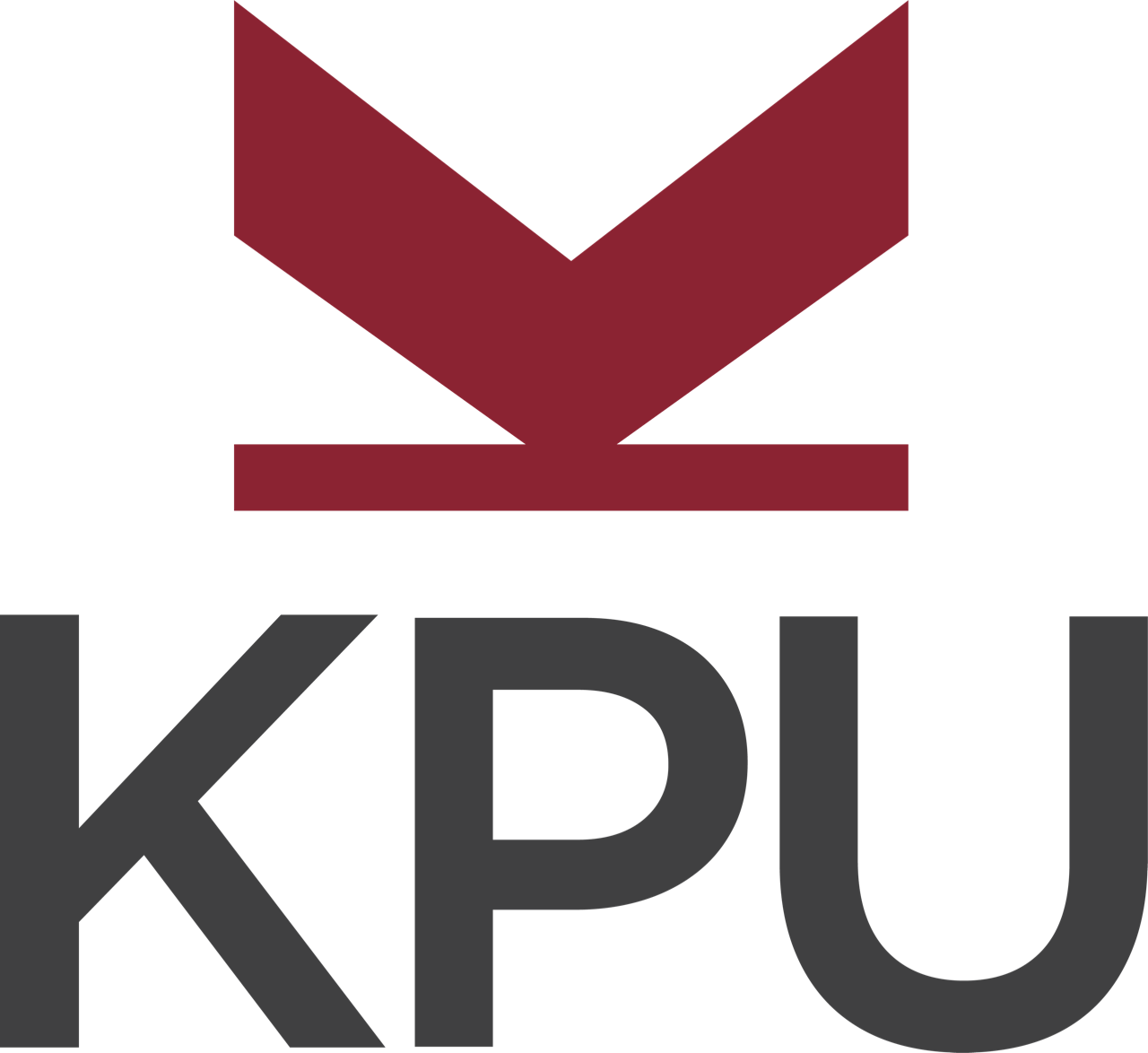 Want to create or adapt books like this? Learn more about how Pressbooks supports open publishing practices.
1 Assignment Guidelines
Christina Page and Lesley McCannell
Learning Objectives
By the time you complete this section of the workbook, you will have
Read the guidelines for your group project
Demonstrated your understanding of the task by completing a short quiz
Why Analyze Assignment Guidelines?
Many students skim assignment guidelines quickly, eager to get started on the project work. Why spend additional time analyzing the assignment guidelines?
In order to do a task well, you need to understand what is being asked of you.  This includes understanding the  purpose of the assignment.  Why are you doing this task? It also includes understanding the  content of the assignment.  What do you need to research and write?  Lastly, it is important to understand the  format  of the assignment.  How do you need to present your work?
Read the assignment guidelines below. At the end of the page, you will complete a brief quiz to determine how well you have understood your task.  ( Hint:  You can use the arrow on the bottom right hand corner of the activity to view it in full screen mode).
The purpose of this group project is to provide an opportunity to:
apply many of the key course concepts to a business case study;
practice gathering and interpreting research;
analyze a situation and identify approaches to address the organizational behaviour-related challenges facing an individual and an organization; and,
collaborate with team members to share workload and benefit from different perspectives in developing a report.
The project requires that you work collaboratively with your team to develop research-based recommendations and action plans to address the organizational challenges you identify in the case Marilyn's Excellent Adventure.    Click here  to read the Case Study that this assignment is based on. You'll probably want to print a copy of the case and keep it handy while you work on this assignment.
As a team you will identify challenges, research potential innovative solutions and provide Eva with detailed recommendations and action plans relating to three different challenges she is facing. The deliverables produced for this assignment include:
Project charter/plan and selection of three challenges your team will focus on (e.g. leadership, motivation, change management, etc.) For each challenge area of the project your group will identify what questions (e.g. research) you need answered in order to produce the recommendations and then assign those questions to individual team members.
Research Summaries for information/articles relating to  the three challenge areas
Team Report including recommendations and action plans for Challenges 1,2 and 3
This project has been designed in such a way as to discourage a "divide and conquer approach" and encourage a collaborative team effort. Subsequently team process and collaboration forms part of your grade for this assignment. 50% of your grade is based on your participation and 50% is based on the "product" produced by your team.  My experience from running this assignment in other classes is that the team with the best group process produces the best deliverable. To read more about the "Lessons Learned" from previous classes  Click Here.
Project Communication
In order to facilitate the grading of your participation please ensure that all project-related communication occurs on the Group Project Discussion Forum or the Big Blue Button virtual meeting room where meeting notes can be captured. Summary minutes should be posted for all online/in-person meetings.  I need to know who was there, the topics discussed and the actions that arise from each meeting.  You will be introduced to the Big Blue Button rooms when we meet for the first mid-term. If your team decides to use WhatsApp or another texting app please post the transcripts from those discussions in the group discussion forum.  However your group is communicating I need to be able to "see" it to assess your individual contributions.
I am available to meet with teams throughout the project. Please don't hesitate to connect with me if your team needs guidance.  Consider me a resource to be used for this project!
The Project Phases
This assignment runs over a period of six weeks – and has three distinct stages with assignments due at the end of each phase.
The first two weeks is used to plan the project, chose the three challenge areas your group will focus on and assign research areas for each individual team member.  We do this by communicating online and when we meet for the first mid-term exam.  This is compiled and submitted as Group Project Assignment Phase 1:  Project Plan and Challenge Areas
The next two weeks is the research phase where each group member will individually conduct research and create research summaries for their team to use. Each team member must contribute a minimum of 2 pieces of research to each challenge area – you can do more.  A minimum of 50% of each individual's research must be from peer reviewed journals (e.g. library research). The research contribution should include the URL address, a summary of the information contained in the resource and how you think it could contribute to the deliverable that your group will produce. This information will be compiled into a group report  and submitted as Group Project Assignment Phase 2:  Research Summaries.   Each individual's research summaries should be clearly identified as this phase will be graded based on your individual work. Research for the "sake of research" that does not contribute to the next phase of the project is not valuable and will be graded as such. For each challenge area of the project your group should identify what questions (e.g. research) you need answered in order to produce the recommendations and then assign those questions to individual team members.
The final two week phase is the  development of Group Project Assignment Phase 3: Recommendation and Action Planning Report.   This is where the team analyzes the issues and provides recommendations for how Eva should address them.
Phase 1 – Project Planning and Challenge Identification Guidelines
The team will begin this work online as part of their Red Question assignment.  The discussion will be continued at our in-person meeting for the Mid Term Exam.  The group will submit a report including:
Table of contents
Description of the Three Challenges ( 1 paragraph for each)
Team Charter (questions to be addressed are posted below)
Project Plan (presented in table form either as an excel document or a word document)
Research Assignment for Each Team Member
Use 12-point font, double spaced.
Note:  do not discuss the cause of the issues or recommend solutions (this will happen in Phase 3 of the project.
Questions for the Team Charter
How often should people check the group discussion forum each week?
 Will you have a project manager for the entire project, assign a leader for each section or will you operate as a self- managed team?
Who will lead your team meetings?
Will you have a meeting time each week where people are online, etc.?
How will you address members who don't participate or submit material late?
How will the deliverables be prepared?  Who will draft?
If you need additional research beyond what you find in the research phase, how will that happen?
How many edits can you make to each other's work?
How will you communicate with each other?  What are the boundaries (e.g. texting hours)?
Include any other expectations that you think will be helpful to ensure that your team operates effectively.
Questions for the Project Plan
What is your schedule of communication?
When are your team meetings? How will you meet?  (online, in -person)
What are your draft deadlines?  Use the assignment deadlines to help set these?
Who will take the lead on each section?
Who will contribute to each section?
Submit your report to the Group Project Discussion Forum and I will provide feedback to your on your approach.
Phase 2: Research Summaries Guidelines
The group will submit one report including all the research summaries.  Team members will be assigned an individual grade for their research summaries.  The report should include a:
Research Summaries -including the APA citation, a summary of the information contained in the resource and how it could contribute to the recommendations that your group will produce.
Please ensure your Research Summaries Report meets the criteria identified below:
each team member has provided 2 research summaries for each challenge area for a minimum of 6 per team member (you can do more)
50% of each team member's research is from a peer reviewed journal
the author of each research summaries is clearly identified
Submit your report to the Group Project Discussion Forum.
Phase 3:  Recommendations and Action Planning Report
The report your team prepares should include the following:
Main Body (see the report outline below)
Credits –  provide a page that describes the individual contributions of each member to the report (ie. research, editing, formatting, writing, and for which section(s))
References – cite all reference materials used in your report, including meetings or interviews with members of the organization in your report. (you may use any of the conventional citation methods you choose)
Appendices (optional) – If you need to include lengthy reference material in your report (data tables, statistics, interview transcripts, etc.) you may add them at the end as an Appendix.
Report Outline Details
Use the following outline for the main body of your report:
Introduction – provide an introduction to the situation and what the report is about. The introduction should tell me what I'm about to read and intrigue me
Describe the challenge and explain why you chose it;
Analyze the challenge area by using OB theories and concepts to explain the cause of the challenge area.  This section must demonstrate your ability to apply OB theories and ideas to the situation in the case.
Describe two recommendations that Marilyn could use to address this challenge area.   Your description should describe what to do and why this makes sense.
Identify an  action plan for both  recommendations that identifies how Marilyn would do this.   Provide the key steps in a logical order, who would be responsible for each step and how long it would take. 
Repeat for Challenge 2 and Challenge 3
Conclusion – summarize the reasons for your recommendations; describe what may happen if no changes are made and what you believe the result will be if Marilyn adopts your recommendations and action plans.
Things to consider: 
Good recommendations action plans tell me what to do, why to do it and how to do it
 Use some of the theories and concepts covered in the course AND your research from Phase 2.  These should be used to support  your  ideas. 
You may decide to do additional external research in this phase.  If so, you do not need to provide a summary of the research articles,  just reference  the articles where you use them to support your analysis in your report.
Make any assumptions necessary to develop  comprehensive recommendations.
This report will be submitted to the Group Assignment Dropbox on the Moodle site
Organizational Behaviour Group Project Workbook by Christina Page and Lesley McCannell is licensed under a Creative Commons Attribution-ShareAlike 4.0 International License , except where otherwise noted.
Share This Book
Faculty Resources
Assignments.
The assignments in this course are openly licensed, and are available as-is, or can be modified to suit your students' needs.
If you import this course into your learning management system (Blackboard, Canvas, etc.), the assignments will automatically be loaded into the assignment tool.
The Organizational Behavior course includes a series of openly licensed written assignments and discussions aligned to specific learning outcomes and chapters. Both the discussion questions and the assignments follow the "Workplace Solutions Consulting LLC" narrative created where students act as a consultant working on a project involving a large technology company, Informational Systems Inc. The student is asked to assume the role of an organizational consultant faced with real-world workplace issues using the principles from the course, examining their own personal values to develop recommendations that would contribute to a successful organizational culture.
You can view them below or throughout the course.
Rubric for Assignments
There is also a sample rubric to assist you in grading. Instructors may modify these guidelines or use their own.
Discussions
The following discussion assignments will also be preloaded (into the discussion-board tool) in your learning management system if you import the course. They can be used as is, modified, or removed. You can view them below or throughout the course.
Rubric for Discussion Posts
Open pedagogy assignments.
Assignments. Provided by : Lumen Learning. License : CC BY: Attribution
Pencil Cup. Authored by : IconfactoryTeam. Provided by : Noun Project. Located at : https://thenounproject.com/term/pencil-cup/628840/ . License : CC BY: Attribution
We've updated our privacy policy. Click here to review the details. Tap here to review the details.
Activate your 30 day free trial to unlock unlimited reading.
Organizational Behavior assignment
You are reading a preview.
Activate your 30 day free trial to continue reading.
Check these out next
Download to read offline
Recommended
More Related Content
Slideshows for you (20).
Similar to Organizational Behavior assignment (20)
Recently uploaded (20)
1. 1 Current situation: As a newly hired business consultantat O&O company which is one of the leading furniture manufacturer and retailers in Egypt. Ithas great potentials however in the currenttime the company is facing severalproblems in two of its main stores, as it has been noticed that there is a reduction in the sales Volume, Sales Revenue, and the customer satisfaction regarding this stores. Meanwhile other stores managed to achieve their target and higher sales volume. Our company lifecycle is currently moving from to maturity to decline due to the marketchange and new trends. People tend to be less creative, more rigid, more assertion-oriented (prestige/status-fixed), overtly or covertly aggressive and more or less dishonest. After reviewing the history of the stores, and the history of the employees, I discovered that the stores weretop performing stores, and the staff as well most of them are old with a very good experience they do not lack any experience or knowledge aboutthe products that we sell. My objectiveis creating a new plan that leads to a second growth and reenergize the staff to be able to achieve their targets and the organizational objectives.
2. 2 Problem determination: 1. Lack of ability: i. Resources When ask employees about job satisfaction they identified pay dissatisfaction, number of hours worked, not getting enough holiday or personal time off, time spent commuting to and from work , Promotion opportunities, Relationships with co-workers and Quality of supervision. ii. Skills Some employees promoted before they were ready, which caused work under pressure due to the new set of duties without being able to handle them. 2. Lack of Motivation: i. No carrots Employees complained of the very strict working hours, as some of them had emergencies in the past and they wanted to leave early however the management refused these requests, others also complained about not being able to take long vacations to spend it with their family, as they were told that we do not have enough workforce. There is no a reward systemto motivate the staff to do their best in order to achieve the targets. ii. No sticks No penalties for poor performance, some employees may feel they can "get away with" due to the pressure of work the managers were not able to monitor their staff. 3. Poor RelationshipwithManagers: i. Some employees complained that their manager criticizes them in front of the staff and they feel that they cannot communicate openly with their superiors. ii. one of the Team leaders has a serious issue ,as a lot of employees complains of his double standards , as he treats ladies more delicate than treating male colleagues , with his actions he promoted to the idea of inequality which had a sever issue in the people's performance ,and consequently he was leading them by bad example . 4. Morale is Low: The organization is short-staffed, does not have a clear culture and policies which leads to demotivate the staff and causing them to feel neglected and that nobody cares about them.
3. 3 Objective setting: 1. Improvetheperformanceof people, groups, and the organization to improvethe quality of work. 2. Encourageopen communication. (Get insight into what things are important to the employee by using surveys, suggestion boxes and team meetings. Encouragethem to express their ideas and perspectives without criticism) 3. Communicate clear goals and expectations. (let them feel they are part of a compelling future) 4. Shareinformation and numbers. (Letthem in on what is going on within the company as well as how their jobs contribute to the big picture. keep the employees informed to feel a greater senseof worth. Keep communication hopeful and truthful. Improveperformancethrough transparency –By sharing numbers with employees, to increase employees' sense of ownership.
4. 4 Employee personality: Since our culture is providing high quality products, also we make surewe providethe best serviceour customers can get.to do so, our staff should always presenta positive face. Emotional Labor In order to improve our staff to display desired organizationalemotions during interpersonaltransactions at work, wewill focus on improving their emotional labor by: 1. Use buffering – assign front-end personnel to manage the emotional demands and needs of customers. By the time customers reach back-end workers, they can concentrate on business. 2. Teach 'display' rules – These are organizationally approved norms or standards that workers learn through observation, instruction, feedback, and reinforcement. Staff are taught how to act, and they may even be given scripts to use when dealing directly with clients. Retail workers are taught to act positively. Combining these display rules with company culture is very important. 3. Offer staff assistance programs – Organizations invest in the care and development of their workers by providing access to stress management and emotional health services. This strategy recognizes that emotional labor can be hard work. 4. Teach problem-solving techniques – To move workers beyond using scripts or relying on other display rules help the staff to solve the problems more effectively. This helps people build confidence, and reduce their negative reactions to angry or unpredictable situations. The better those workers are able to deal with problems, the more likely they are to resolve interpersonal issues before they lead to negative emotions. 5. Improve emotional intelligence – The ability to recognize other people's emotions is an effective way to reduce the burden of emotional labor. Building empathy Add to My Personal Learning Plan and using other emotional intelligence Add to My Personal Learning Plan tools help reduce the likelihood that emotional conflict will lead to emotional exhaustion. 6. Share knowledge – One of the most effective ways to help people deal with the realities of emotional labor is to share success stories. Allow staff to learn how others successfully deal with the impact of emotional conflict. 7. Bring emotional labor intothe performance evaluation process – recognize the importance of emotional labor by measuring workers' emotional effort factors and commitment to customer service. How well do workers deal with angry people? What type of attitude do they bring to work every day? Do they show tolerance and patience? When workers are rewarded for their emotional labor, it provides an incentive for them to show organizationally accepted emotions more often.
5. 5 Emotional intelligence: Developing Strong "PeopleSkills" 1. Self-awareness: know yourself, being self-awarewhen you are in a leadership position also means having a clear picture of your strengths and weaknesses and it means that you listen and take feedback. 2. Self-regulation: controlyourself; Leaders cannotafford to lose their cool. Being calm is contagious, as is panic. When you take on a leadership role, you can no longer afford to panic when things get stressful. When you stay calm and positiveyou can think and communicate more clearly with your team. 3. Motivation: Self-motivated leaders work consistently toward their goals, and they have extremely high standards for the quality of their work. 4. Empathy: having empathy is critical to managing a successful team or organization. Leaders with empathy havethe ability to put themselves in someoneelse's situation. They help develop the people on their team, challenge others who are acting
6. 6 unfairly, give constructivefeedback, and listen to those who need it. 5. Social skill: Leaders who have good social skills are also good at managing changeand resolving conflicts diplomatically. They are rarely satisfied with leaving things as they are, but they do not sit back and make everyoneelse do the work: They set an example with their own behavior. How to Improve Emotional Intelligence? 1. Observehow you react to people. Do you rush to judgment before you know all of the facts? Do you stereotype? Look honestly at how you think and interact with other people. Try to put yourself in their place, and be more open and accepting of their perspectives and needs. 2. Look at your work environment. Do you seek attention for your accomplishments? Humility can be a wonderfulquality, and it does not mean that you are shy or lack self-confidence. When you practice humility, you say that you know what you did, and you can be quietly confident aboutit. Give others a chance to shine – put the focus on them, and do not worry too much about getting praisefor yourself. 3. Do a self-evaluation. What are your weaknesses? Areyou willing to accept that you are not perfect and that you could work on some areas to make yourself a better person? Havethe courage to look at yourself honestly – it can change your life. 4. Examine how you react to stressfulsituations. Do you become upset every time there is a delay or something does not happen the way you want? Do you blame others or become angry at them, even when it's not their fault? The ability to stay calm and in control in difficult situations is highly valued – in the business world and outside it. Keep your emotions under controlwhen things go wrong. 5. Take responsibility for your actions. If you hurt someone's feelings, apologizedirectly – do not ignore whatyou did or avoid the person. People areusually morewilling to forgiveand forget if you make an honest attempt to make things right. 6. Examine how your actions will affect others – beforeyou take those actions. If your decision will affect others, put yourself in
7. 7 their place. How will they feel if you do this? Would you wantthat experience? If you must take the action, how can you help others deal with the effects? Managing emotions whentimes are tough: 1. Take quick and considered action—make clear the problems are a top priority even Though time might be required to fix them. 2. Communicate honestly and consistently—stay calm, do not get cross, repeatthe messageeven when asked the same questions over and over. 3. Make an emotional connection with everyone—bad news is shocking and makes people unsettled; avoid being remote or aloof; show regretand understanding. 4. Be sureto inspire—makeand keep a positive connection with everyone; make temperament and character partof your confidence-boosting contributions.
8. 8 Job satisfaction: How to increase job satisfaction: 1. Employee Orientation –Oneof the best ways to have satisfied employees is to make surethey are pleased from the get-go. Offering a thorough orientation will ensureexpectations are realistic and that new staffers do not come in with rose-colored glasses that will quickly fade. Proper onboarding encourages positive attitudes and can reduce turnover. 2. Positive Work Environment –An upbeat workplaceis a necessity. If the workspaceis not positive, you cannotexpect the workers to be. Encouraging one another, avoiding micromanagement, giving positive feedback and ensuring criticism is constructiveareall ways to keep the environment a place where employees can do more than survive– they can thrive! 3. Provide Competitive Benefits –Fair wages are important, but competitive benefits are also critical to keeping your workforce satisfied. If your benefits packageis thin, employees may look for other opportunities with firms that are moregenerous. Beyond insurance, benefits such as flextime, paid holidays and personal days are important factors to employee satisfaction. 4. Workforce Engagement – Employees that do not find their work interesting or do not feel they are contributing to the mission of the firmwill not be engaged. For employees to be satisfied, they must feel like they are part of something bigger than justwhat their individual work tasks are. Includestaffers in goal setting and how they fit in the corporation fabric to increase engagement and satisfaction. 5. DevelopSkills –Everyoneneeds something to working toward. Stagnation is unfulfilling. Employees have morepotential than their current level of functionality. Encouraging employees to fulfill that potential will increaseengagement and satisfaction. Whether it is training opportunities, mentoring, online courses or external training, encourage staff to always be improving their skills! 6. Recognition&Rewards – Employees enjoy an Atta-boy and it need not be a public show to mean something to employees. Encouragesupervisors and managers to acknowledgeemployees
9. 9 deeds on a daily basis. Also, implement a formalprogram company-wideto recognizetop achievers in every job category. Healthy competition can boostmorale; encouragehard work and increase satisfaction and retention. 7. Track Job Satisfaction –Do not sit back and justhope that employees are satisfied – put somedata behind it. Offer anonymous online surveys or mobilesurveys to effectively track how employees feel about benefits, recognition, supervisor feedback and other aspects that contribute to employee satisfaction. This allows you to improve, tweak and monitor satisfaction levels to reduceturnover and savethe company money. After analyzed the staff performanceand the history of the managers in the store, none of the staff and managers there has been no satisfaction to sustain their interest in jobs there was forced idle time because of task interdependence and uneven distribution of workload. Having worked for a long time at the same job, workers did notfind it sufficiently challenging, and that Lead to poor in quality of work Objective Increaseintrinsic motivation to the staff and mangers during the firstquarter, through Approaches Job Design Motivation, and we will make follow up every month to be surewe on right track. To improve the performanceand quality of work
10. 10 Actionplan We achieve that through, The important approaches or strategies job design Motivation to maintain a fit between a job and its performer so that the job is performed well and the job performer derives satisfaction from doing job and a deliberate attempt made to structurethe tasks and social relationships of a job to create optimal levels of variety, responsibility, autonomy and interaction, as a grouping of task within a prescribed unit or units of work. So we will use the job enlargement, job enrichment job simplification and the job rotation Job Enlargement 1. Increasethe task of staff and managers in the same level of responsibility 2. Staff will be responsiblefor sold and damage items to keep the costof item and increasethe profit 3. Each sale period the staff will be champion of the sales to be more active and efficacy 4. Each manager responsibleabout achieve P&L in his department. These more responsibility toleadto: 1. Itimproves workers, satisfaction, decreased production costs, and increased quality. 2. Improves theworker's efficiency atwork. 3. Reduces monotony and boredom. 4. Ithelps to increase interest in work and efficiency. 5. Enlarged jobs requirelonger training period as there are moretask to be learned.
11. 11 Job Enrichment: 1. Adding responsibility and opportunity for personalgrowth through a higher level of knowledge and skill, give worker moreautonomy and responsibility. 2. Each staff will be responsiblefor maintain department and achieve the target 3. Itmakes the job more interesting 4. Itdiscourages absenteeism and turnover of workers 5. The store also gains through improvementof output both in quantity and quality. Job enrichment benefits employees and organization in terms of increased motivation, performance, job satisfaction, job involvement and reduced absentees.
12. 12 Principles of Job Enrichment: Change aimed at enriching jobs Motivation generated by the changes Removing somecontrols while retaining accountability Responsibility and personal achievement Increasing theaccountability of indi- viduals for own work Responsibility and recognition Giving a person complete a natural unit of work (Division/area). Responsibility, achievement and recognition Granting additional authority to an employee in his activity. Give more job freedom. Responsibility, achievement and recognition. Making periodic reports directly available to the worker himself rather than to his superior Internalrecognition Introducing new and more difficult tasks not previously handled. Growth and learning Assigning individuals specific or specified tasks enabling them to be- come experts. Responsibility, growth and advancement
13. 13 Job Simplification: Some staff have difficult doing the task, so wewill divided the task into the relatively easier tasks; each task is assigned to the individuals who perform these over and over again. By doing the same thing again and again, the employees gain proficiencies in the jobs assigned to them and as a result, the profitability of the organization increases and to lead to a tendency of absenteeism among them. In addition, this will be suitable for staff having low levels of skills and knowledge. Job Rotation: Job rotation implies the shifting of an employee from one job to another without any change in the job. With job rotation, a given employee performs different jobs but, more or less, jobs of the samenature. The advantages of job rotation are—it relieves the employee from the boredom and monotony of doing a single task. The organization also stands to benefit as the worker becomecompetent in severaljobs rather than only one. Periodic job changing can also improveinter-department co-operation. We will review the staff who work as a long time in the samedepartment, to move them fromone job to another, at the samelevel, that has similar skill requirements this lead to reduce boredom and monotony through changing employee's activities.
14. 14 Individual behavior and performance: Maglino's categories of workplace values: 1. Achievement (getting things done & working hard to accomplish difficult things) 2. Helping and concern for others (being concerned for other people and with helping others) 3. Honesty (telling the truth and doing whatyou feel is right) 4. Fairness (being impartial and doing what is fair for all concerned) Big five personality dimensions: The whole organization will take this test to find out the strength and weakness of each personality to develop a training program to improve their self-efficacy.
15. 15 Mission: We continuously strive to provide the best product at the best prices accompanied by the best service in the industry. Being the best and bringing the best to you is our relentless pursuit. Vision: To be one of the leading furniture companies in the Middle East. Our customer promises: There are five promises that we make to our customers: 1. Value - "You can trust O&O to give you the best value". 2. Our People - "Our friendly experts are here to help". 3. Inspiration - "Always something new, exciting, innovative". 4. Choice - "We have what you want and need, when and where you need it". 5. Ease - "We make it easy for you". Our values: 1. Humbleness and willpower. We respect each other, our customers and our suppliers. Using our willpower means, we get things done. 2. Leadership by example. Our managers try to set a good example, and expect the same of O&O co- workers. 3. Daring to be different. We question old solutions and, if we have a better idea, we are willing to change. 4. Togetherness and enthusiasm. Together, we have the power to solve seemingly unsolvable problems. We do it all the time. 5. Cost-consciousness. Low prices are impossible without low costs, so we proudly achieve good results with small resources. 6. Constant desire for renewal. Change is good. We know that adapting to customer demands with innovative solutions saves money and contributes to a better everyday life at home. 7. Accept and delegate responsibility. We promote co-workers with potential and stimulate them to surpass their expectations. Sure, people make mistakes. However, they learn from them!
16. 16 Organizational learning: Learning organizations are skilled at five main activities: systematic problem solving, experimentation with new approaches, learning from their own experience and past history, learning from the experiences and best practices of others, and transferring knowledge quickly and efficiently throughout the organization. Each is accompanied by a distinctive mind-set, tool kit, and pattern of behavior. Many companies practice these activities to some degree. However, few are consistently successful because they rely largely on happenstance and isolated examples. By creating systems and processes that support these activities and integrate them into the fabric of daily operations, companies can manage their learning more effectively. 1. Systematic problemsolving: This first activity rests heavily on the philosophy and methods of the quality movement. Its underlying ideas, now widely accepted, include: i. Relying on the scientific method, rather than guesswork, for diagnosing problems (what Deming calls the "Plan, Do, Check, Act" cycle, and others refer to as "hypothesis-generating, hypothesis- testing" techniques). ii. Insisting on data, rather than assumptions, as background for decision making (what quality practitioners call "fact-based management"). iii. Using simple statistical tools (histograms, Pareto charts, and correlations, cause-and-effect diagrams) to organize data and draw inferences. 2. Experimentation: This activity involves the systematic searching for and testing of new knowledge. Using the scientific method is essential, and there are obvious parallels to systematic problem solving. But unlike problem solving, experimentation is usually motivated by opportunity and expanding horizons, not by current difficulties. It takes two main forms: ongoing programs and one-of-a-kind demonstration projects. 3. Learning from past experience: Companies must review their successes and failures, assess them systematically, and record the lessons in a form that employees find open and accessible. One expert has called this process the "Santayana Review," citing the famous philosopher George Santayana, who coined the phrase "Those who cannot remember the past are condemned to repeat it." Unfortunately, too many managers today are indifferent, even hostile, to the past, and by failing to reflect on it, they let valuable knowledge escape. 4. Learning from others: Not all learning comes from reflection and self-analysis. Sometimes the most powerful insights come from looking outside one's immediate environment
17. 17 to gain a new perspective. Enlightened managers know that even companies in completely different businesses can be fertile sources of ideas and catalysts for creative thinking. At these organizations, enthusiastic borrowing is replacing the "not invented here" syndrome. Milliken calls the process SIS, for "Steal Ideas Shamelessly"; the broader term for it is benchmarking. 5. Transferring knowledge: For learning to be more than a local affair, knowledge must spread quickly and efficiently throughout the organization. Ideas carry maximum impact when they are shared broadly rather than held in a few hands. A variety of mechanisms spur this process, including written, oral, and visual reports, site visits and tours, personnel rotation programs, education and training programs, and standardization programs. Each has distinctive strengths and weaknesses. 6. Measuring Learning: Managers have long known that "if you can't measure it, you can't manage it." This maxim is as true of learning as it is of any other corporate objective. Traditionally, the solution has been "learning curves" and "manufacturing progress functions."
18. 18 Perception: To improve the quality of work and employee's personality to suite the organization culture here are some of the techniques: Impressionmanagement: 1. Conformity: Agreeing with someone else's opinion in order to gain his or her approval. 2. Excuses: Explanations of a predicament-creating event aimed at minimizing the apparent severity to the predicament. 3. Apologies: Admitting responsibility for an undesirable event and simultaneously seeking to get a pardon for the section 4. Self-Promotion: Highlighting one's best qualities downplaying one's deficits and calling attention to one's achievements. 5. Flattery: Complementing others about their virtues in an effort to make one self- appear perceptive and likeable. 6. Favors: Doing nice for someone to gain that person's approval. 7. Association: Enhancing or protecting one's image by managing information about people and things with which one is associated. How to Improve ImpressionManagement: 1. Set goals. 2. Commit to the change you want to create. 3. Dress appropriately. 4. Learn to shake hands. 5. Keep your body language open. 6. Keep smiling and feel confident.
19. 19 AttributionTheory: Attribution theory is concerned with how individuals interpret events and how this relates to their thinking and behavior. Attribution theory assumes that people try to determine why people do what they do, i.e., attribute causes to behavior. A person seeking to understand why another person did something may attribute one or more causes to that behavior. A three-stage process underlies an attribution: 1. Person must perceive or observe the behavior, 2. The person must believe that the behavior was intentionally performed, 3. The person must determine if they believe the other person was forced to perform the behavior (in which case the cause is attributed to the situation) or not (in which case the cause is attributed to the other person). There are three maincharacteristics of attributionsthat canaffect future motivation: 1. Stability – how stable is the attribution. Stable attributions for successful achievements, such as passing exams, can lead to positive expectations, and thus higher motivation, for success in the future. However, in negative situations, such as failing the exam, stable attributions can lead to lower expectations in the future. 2. Locus of control – was the event caused by an internal or an external factor? If the employee believes, it is their own fault they failed the exam, because they are innately not smart enough (an internal cause), they may be less motivated in the future. If they believed an external factor was to blame, such as poor teaching, they may not experience such a drop in motivation. 3. Controllability – how controllable was the situation. If an individual believes they could have performed better, they may be less motivated to try again in the future than someone who believes they failed because of factors outside of their control. In order to keep our staff focused on doing his best performance and their positive image of our culture, Make sure you give your employees specific feedback, letting them know that you know they can improve and how they can about it. This, in theory, will help prevent them from attributing their failure to an innate lack of skill and see that success is controllable if they work harder or use different strategies. You could also praise your employees for showing an improvement, even if the outcome was still not correct. For example, you might praise someone for using the correct methodology even though the results were not what you wanted. This way, you are encouraging employees to attribute the failure to controllable factors, which again, can be improved upon in the future.
20. 20 Social Learning Theory: Social Learning Theory posits that people learn from one another, via observation, imitation, and modeling. The theory has often been called a bridge between behaviorist and cognitive learning theories because it encompasses attention, memory, and motivation. The component processes underlying observational learning are: 1. Attention, including modeled events (distinctiveness, affective valence, complexity, prevalence, functional value) and observer characteristics (sensory capacities, arousal level, perceptual set, past reinforcement), 2. Retention, including symbolic coding, cognitive organization, symbolic rehearsal, motor rehearsal), 3. Reproduction, including physical capabilities, self-observation of reproduction, accuracy of feedback, 4. Motivation, including external, vicarious and self-reinforcement. How to influence the others using SLT: 1. teach skills, determine what behavioral skills you can teach that are consistent with the organization culture and values 2. Model each of the skills, model all skills being taught. Modeling is most effective when the person being observed is influential, respected, and/or considered to be like the observer. 3. Provide staff with the information they need to implement each new skill, Explain why the skill is beneficial, as well as each step needed to use the skill correctly. Provide information that youth need to support their use of the skill. 4. Do you have each member practice the skill during the teaching session? Provide opportunities for youth to practice the skill and receive feedback on their techniques. 5. Do you check in with staff to see if they believe that the new skill/behavior will work? Staff must believe that a skill or behavior is useful and effective before they invest their attention. If they are not convinced the skill will work for them, they may lack interest or motivation to learn it. 6. Do you assess whether your students feel confident they can correctly use the new skill? Observing their skill practice, Promoting discussion with them about their practice experience, which may surface doubts or perceived barriers to confidently using the skill;conducting a brief anonymous survey after the skill-building session to elicit questions or concerns that remain.
21. 21 Organizational Behavior Modification: a technique for modifying the behavior of the organizational members so that they are engaged in undesirable behavior and. replacing it with desirable behavior. It can be used for motivating the employees as well as for enhancing organizational effectiveness. Organizational Behavior ModificationFive Steps: 1. Identify the critical, observable and measurable work performance-related behaviors to be encouraged 2. Measure the current frequency of those behaviors, to provide a baseline against which to measure improvement. 3. Establish the triggers or antecedents for those behaviors, and also establish the consequences – positive, neutral or negative – that follow from those behaviors 4. Develop and intervention strategy to strengthen desired behaviors and weaken dysfunction behaviors through the user of positive reinforcement and corrective feedback, noting that punishment may be necessary in some instances, for example to inhibit unsafe behavior. 5. Evaluate systematically the effectiveness of the approach in changing behavior and improving performance compared with the original baseline measurement.
22. 22 Motivation Theories: Maslow's Hierarchy of Needs: According toMaslow: 1. believed that our behavior driven by needs 2. Needs are pursued from bottom to top 3. Pursuit of higher level needs is contingent upon the lower level needs being met 4. People are motivated by unfulfilled needs 5. Once the need is satisfied , it's no longer a motivator From a management perspective managing people is all about understanding what's people's motivations are ,and Maslow's can help us to understand what those motivations are ,and how to design incentive plans in order to meet those particular motivations E.g. if we identified someone with potentially perusing behavior that helps to meet Their Esteem needs then maybe we can design incentive program that can help them to accomplish those needs , So by understanding what people needs are we can predict what their behaviors likely to be
23. 23 How we can meet the Physiological Needs: 1. Provide Comfortable working conditions 2. Reasonable working hours 3. Necessary breaks to use the bathrooms 4. Provide Drinks near the work stations How we can meet Safety Needs: 1. Provide Safe Working Conditions 2. Provide Compensations "Salary ,and Job security " Especially important in a bad economy How we can meet Social Needs: 1. Make sure that each one of the employees knows one another 2. Encourage cooperative team work "Cross functional teams " How we can meet Esteem Needs: 1. Managers should offer promotions for the good performers 2. Managers should give recognitions 3. Managers should offer extra responsibilities How we can meet Self Actualization Needs: 1. Managers should provide challenging work 2. Invite the employee to participate in decision making and give them flexibility ,and autonomy in their jobs The staff must be able to realize the importance of their job to the company and to the people they are helping. By showing them the value of their roles, the will be able to feel respected and motivated to work harder.
24. 24 Herzberg's Two-Factor Theory of Motivation: Hygiene Factors: Factors that needs to be present to ensure a reasonable level of satisfaction , if these factors aren't presented it could lead to extreme dissatisfaction ,the employee will not be productive ,and might look for a different carrier "Benefits , salary , Medical insurance , workplace conditions " If these factors are present, it will not lead to extreme satisfaction, or extreme motivation Motivational Factors: These factors lead to satisfaction and motivate employees to work harder. If these factors are not present, it won't lead to dissatisfaction, but if they exist it will contribute in strong Motivation, and satisfaction "Recognition, Achievements, Promotions, Challenging Work, job enrichment "
25. 25 To help motivate your employees, make sure they feel appreciated and supported. Give plenty of feedback and make sure your employees understand how they can grow and progress through the company. To prevent job dissatisfaction, make sure that your employees feel that they are treated right by offering them the best possible working conditions and fair pay. Make sure you pay attention to your team and form supportive relationships with them. Do not forget that all of your employees are different and what motivates one person might not motivate another.
26. 26 Equity Theory: 1. People hold beliefs about their input ,and outcome Inputs Including their education, quantity, and Quality of work, their experience or the Number of years they have worked in the organization. Outputs The outcomes could be anything that comes because of their Work as an example, it could be the Salary, any rewards, Praises 2. People compare themselves to Others Refers to any one the employee can compare themselves to, it could be anyone on the same department, or in another organization, a friend, a Family member, or even a previous job 3. People form beliefs about Others Inputs ,and Outcomes So the employee will not just compare themselves to others, they will start to form beliefs about the exerted effort, and the Outcome "what they get back in return " 4. People will compare their input/outcome with Others input/Outcome 5. Perceptions of inequity Motivates the behavior to restore balance When the employees compare themselves with others this way, they may react in one of three ways 1- Positive / Overpayment inequity The ration of the Outcome/input is more compared to others; the employee will feel that he is getting more, so they might feel guilt 2- Negative/ Underpayment Equity
27. 27 The Ratio of outcome/input is less compared to others, they employee gets less from the job compared to others In this case the employee will try to restore balance the employee will try to alter either the input, or Outcome. Input: the employee might: 1- Demand Raise 2- steel Output: 1- the employee might decrease the production 2- Decrease the Quality 3- Arrive Late 4- Sabotage 3- Equitable payment The Ratio of the output/income is equivalent compared to others For Management equity theory has a number of implications i. Fairness " we should avoid underpaying/Overpaying People , ii. We need to anticipate the Negative inequities ,and work on it iii. We need to communicate a clear KPIs "performance measures "for every department.
28. 28 The Expectancy Theory: We need the employee to put high level of effort, which should lead to high performance, which ultimately will lead to an attractive outcome the strongly meets the employee's needs. Example We provide an additional monthly Bonus, or Reward for the employees with the highest amount of sales. Expectancy: employees have different expectations of what they are capable of achieving; some of the employee's maybe achievers and the rest are not, The problem that the employees at the bottom will not be motivated as they believe that they can't achieve their target , so we can design other Bonus as an example for the Most improved performance Instrumentality: The employee needs to believe that they will get what was promised for them, we need to make them understand that the Performance meets the expectation, the greater the reward Valance: The Reward needs to be something that the employee actually Values and enough for them to make the effort worthy "The employee may perceive the value very differently
29. 29 Not All employees are motivated by the same things, some employees are motivated by Money some others are motivated by Promotions, extra time off, Other benefits The key here is to set achievable goals for your employees and provide rewards that they actually want. Rewards do not have to come in the form of pay rises, bonuses or all-expenses paid nights out (although I find these are usually welcomed!) Praise, opportunities for progression and "employee of the month" style rewards can all go a long way in motivating your employees.
30. 30 Goal setting theory: Each department will be responsible of developing its own KPIs, which will be a set of objectives "Goals" needs to be achieved, All the employees needs to understand that the goals that we establish affect out performance toward a particular task The Goals has to be SMART  Specific  Measurable  Attainable ,and Ambitious  Related  Time Bounded Guidelines for Goals settings 1. Specific : Goals needs to be specific in order to alter the behavior as "Do your best " is equal to settings to goal at all , the specific goals 2. Challenging : Challenging goals are motivating ,as it helps to alter the behavior 3. Goal commitment : the subordinated must be involved in setting the goals as they will me be more willingly to accept the goals , rather than being told to do it 4. Feed Back : the employees needs to have a way to gauge their own performance , so they can make the necessary adjustments , leaving the employees without feedback can result to poor performance ,and frustration For the difficult and ambitious Goals, the employees should receive a regular feedback about their performance, as this will increase their productivity compared to their counter parts 1. Settings SMART goals will help to focus the employees energy on things that matters 2. Ambitious goals will energize the employees ,as they will think in new methods to achieve the goals 3. Establishing goals will force the employees to use their existing knowledge and abilities to accomplish the goals 4. If a deficiency existed it will force the employees to get the knowledge and Skills needed to accomplish our goals 5. If the employees identified goals that important to their departments , they will exert more energy trying to achieve these goals
31. 31 Management by objectives "MBO": One of the of the store managers has an issue with achieving his assigned sales target for 2 quarters , The Sales manager held a meeting to discuss this sales draw back in sales with the store manager , The store manager explained that his store has several problems 1. The Store need to be renovated as the decoration isn't appealing 2. The Store's work force isn't enough "more staff needed " 3. Some of the staff requires training on the soft skills ,and the negotiation skills The Sales managers approved to make an MBO with the store manager , he sets with him a clear goals that needs to be achieved with the time frame of the MBO cycle "agreed to be 3 months " The store manager will need to achieve his sales target progressively e.g. to be on the first month $ 45,000 sales, $47,000 for the second month and $50,000 for the third month. 4. The Sales manager will provide the budget to renovate the store 5. Approve to hire new staff 6. And Approve the training budget After the MBO cycle ends, we will meet again to discuss, and evaluate the outcome, and if needed the MBO can be renewed.
32. 32 Teams and teamwork: Success in the workplace depends on your ability to build a team, as well as to interact with others on that team. Together, people are able to accomplish what one person alone cannot. This is known as synergy. Characteristics of effective team: 1. A clear, elevating goal: This is a goal, which has been communicated to all. 2. A results-driven structure: all the teammembers have jointly decided the goal. They are fully committed towards achieving it. 3. Competent members: Each team member has the required skill set in order to achieve the team objectives. 4. Unified commitment: There is nothing happening in silos. With the total commitment from team members, achieving organizational goals becomes easier. 5. A collaborative climate: Commitment from team members and a good leadership leads to a collaborative team with a productive work environment. 6. Standards of excellence: Quality orientation is vital to the success of any organization. 7. External support and recognition: Appreciation as well as appraisal is required to keep the morale of the team high. 8. Principled leadership: Leadership defines a team. An able-bodied leadership can chart the team's path to success. 9. Each team member participates actively and positively in meetings as well as projects. This shows a person's commitment as well as understanding towards a project. 10. Team goals are clearly understood by all: Communication is vital for achieving successful completion of any project. 11. Individual members have thought about creative solutions to the team's problem. Thinking out of the box is vital in today's economic scenario. 12. Members are listened to carefully as well as given a thoughtful feedback. Listening is an important skill for any team. Each team member is important. The thoughts and ideas of each team member have to be listened to, with respect, no matter how silly they may sound at first. 13. Everyone takes the initiative in order to get things done. There is no concept of passing the buck. This is an indication of clear communication leading to understanding of individual responsibilities. 14. Each team member trusts the judgment of others: Mutual trust and respect is highly important for the team. This is the only way to achieve the organization goals. 15. The team has to be willing to take risks: Risk taking is an attitude, which comes with confidence. Confidence on yourself as well as on the team, besides the ability to face all consequences. 16. Everyone has to be supportive of the project as well as of others. A team is one unit. Unless these cohesive forces are there, the team will never be able to work efficiently enough. 17. There is ample communication between the team members. 18. Team decisions are made by using organized as well as logical methods.
33. 33 19. Dissenting opinions are never ignored: In fact, they are always recorded in order to be revisited in case the future situations dictate so. 20. Teams are given realistic deadlines: External support as well as aid is vital to the success of any team. Effective TeamManagement Skills: It is easy to create a team but it is actually difficult to bind the team members together and even make them work. Team management techniques help in strengthening the bond among the employees and creating an environment where they can trust each other. People actually become friends and start working together as a result of team management activities. 1. For effective team management, it is important that the team leader is more of a mentor to his team members rather than just being a strict boss. Understand your team members well. Gone are the days when people used to fear their bosses. Now a day's employees share a healthy relation with their superiors and the comfort level has increased largely. Do not impose things on them. 2. Ensure that each team member willingly participates in team discussions. Debates are important, but make sure you do not end up fighting with each other. Suggestions must be invited from all and do not discuss issues separately with individuals. Call everyone on an open forum and formulate strategies keeping in mind every body's inputs. Policies should be made best suited to all. The objective of the team must be clearly set and circulated among all the team members. Everyone should be aware of his roles and responsibilities in the team. 3. Communication among the team members must be clear and transparent for an effective team management. Every team member should get the same information and should have an easy access to the superiors in case of any query. 4. The team members must not pass on any information to anyone outside the team. Learn to keep things to yourself. It is unethical to share your professional secrets with others. Do not leak information or any confidential data. 5. The team members must be motivated on a regular basis. Appreciation is necessary. If any team member has performed extraordinarily, do give him a pat on his back. Performance appraisals, benefits, incentives, trophies, prizes are all instrumental in motivating the team members to perform even better the next time. Avoid criticizing any of your team members. 6. Loose talks, blame games, dirty politics should find no place in the team. They spoil the environment and people lose interest in their work and organization. If you come to know anything about someone, it is better to discuss with him face to face, else ignore.
34. 34 Steps for a better teamwork: 1. Think about your team first - Every individual should think of his team first and his personal interests should take a backseat. Do not mix your personal issues with your professional life. Keep them separate. 2. Never underestimate your team member - Do not neglect any of the members, instead work together and listen to them as well. Never try to impose your ideas on any member. Avoid demotivating any team member. 3. Discuss - Before implementing any new idea, it must be discussed with each member on an open platform. Never ever, discuss with anyone separately as the other person feels left out and reluctant to perform and contribute to the team. 4. Avoid criticism - Stay away from criticismand making fun of your team members. Help each other and be a good team player. Be the first one to break the ice and always create a friendly ambience. If you do not agree with any of your team member, make him understand his mistakes but in a polite tone and do guide him. Avoid negativity within the team. 5. Transparency must be maintained and healthy interaction must be promoted among the team members. The communication must be effective, clear and precise so that every team member gets a common picture. Effective communication also nullifies misunderstandings and confusions. Confusions lead to conflicts and individuals waste their time and energy in fighting rather than working. 6. The team leader must take the responsibility of encouraging the team members to give their level best and should intervene immediately in cases of conflicts. The personality of the leader should be such that every team member should look up to him and take his advice whenever required. He should not be partial to any member and support each of them equally. It is the duty of the team leader to extract the best out of his team members. 7. For better teamwork, try to understand yourteam members well. Do not just always talk business, it is okay if you go out with your team members for lunch or catch a movie together. It improves the relations and strengthens the bond among the team members. The team members must trust each other for maximum output. 8. Avoid conflicts in your team. Do not fight over petty issues and find faults in others. One should be a little adjusting with each other and try to find an alternative best suited to all the team members. 9. Rewards and Recognition - Healthy competition must be encouraged among the team members. The performance of every team member must be evaluated timely and the best performer should be rewarded suitably so that the other members also get motivated to perform. Recognitions like "The Best TeamPlayer" or the "The Best Performer" go a long way in motivating the team members. Appreciate the member who performs the best or does something unique. Team Development: Teams are an effective tool of employee motivation. It is essential to consider the fact that teams develop and get mature over a period of time. Team development creates a captivating atmosphere by encouraging co-operation, teamwork, interdependence and by building trust among team members.
35. 35 The five stages of team development are: Stage Activities Forming  Direct the team, and establish clear objectives, both for the team as a whole and for individual team members. Storming  Establish processes and structures.  Build trust and good relationships between team members.  Resolve conflicts swiftly if they occur. Provide support, especially to those team members who are less secure.  Remain positive and firm in the face of challenges to your leadership, or to the team's goal.  Explain the "forming, storming, norming, and performing" idea, so that people understand why problems are occurring, and so that they see that things will get better in the future. Coach team members in assertiveness and conflict resolution skills, where this is necessary. Norming  Step back and help team members take responsibility for progress towards the goal. (This is a good time to arrange a team-building event.) Performing  Delegate tasks and projects as far as you can. Once the team is achieving well, you should aim to have as light a touch as possible. You will now be able to start focusing on other goals and areas of work. Adjourning  Take the time to celebrate the team's achievements – you may work with some of your people again, and this will be much easier if people view past experiences positively.
36. 36 Importance of Team and Teamwork: Team and teamwork must be encouraged at workplace as it strengthens the bond among the employees and the targets can be met at a faster pace. Workload is shared and individuals feel motivated to perform better than his team members do. 1. No organization runs for charity. Targets must be met and revenues have to be generated. Tasks must not be kept pending for a long time and ought to be completed within the desired timeframe. A single brain cannot always come with solutions or take decisions alone. He needs someone with whom he can discuss his ideas. In a team, every team member has an equal contribution and each team member comes out with a solution best suited to the problem. All the alternatives can be explored to come out with the best possible solution. Thoughts can be discussed among the team members and the pros and cons can be evaluated. 2. Tasks are accomplished at a faster pace when it is done by a team rather than an individual. An individual will definitely take more time to perform if he is single handedly responsible for everything. When employees work together, they start helping each other, responsibilities are shared, and thus it reduces the workload and work pressure. Every team member is assigned one or the other responsibility according to his specialization, level of interest and thus the output is much more efficient and faster. 3. Work never suffers or takes a backseat in a team. Mike was taking care of an important client and was the only one coordinating with them. Mike took a long leave and there was no one else who could handle the client in his absence. When he joined back after a long vacation, the organization had already lost the client. Had Mike worked in a team, others could have taken the charge when he was not there. In a team, the other team members can perform and manage the work in the absence of any member and hence work is not affected much. 4. There is always a healthy competition among the team members. Competition is always good for the employee as well as the organization as every individual feels motivated to perform better than his other team member and in a way contributing to his team and the organization.  Teamwork is also important to improve the relations among the employees. Individuals work in close coordination with each other and thus come to know each other better. Teamwork also reduces the chances of unnecessary conflicts among the employees and every individual tries his level best to support his team member. The level of bonding increases as a result of team work. 5. Team members can also gain from each other. Every individual is different and has some qualities. One can always benefit something or the other from his team members, which would help him in the long run. Everyone is hungry for recognitions and praises. One feels motivated to work hard in a team and to live up to the expectations of the other members. Each member is a critic of the other and can
37. 37 correct him whenever the other person is wrong. One always has someone to fall back on at the time of crisis. Importance of Team Building: 1. Team Building activities improve the relations and strengthen the bond among the employees. Every one strives hard to achieve a common goal. 2. Team Building activities also reduce the chances of confusions, misunderstandings and in a way making the communication effective. Individual is very clear about his goals and objectives and what exactly is expected from him. Team Building exercises also increase the trust factor among the employees. If you are sitting next to a driver, whom you do not trust, you will always feel uncomfortable and will never be able to enjoy the ride. If you do not trust your teacher, you can never learn anything from him. You need to trust people. Do not always assume that your fellow employee will speak ill about you in front of your superiors. Trust him, you will feel relaxed. The productivity increases when individuals work as a team. They tend to divide work among themselves and hence the objectives are achieved at a much faster pace. People take less leaves and concentrate more on their work and eventually the organization benefits. 3. Individuals feel more positive and confident at work. Stress disappears and it reflects on their work. Chances of mistakes reduce and people stop cribbing and blaming others. There is positivity all around. Allow team members to express themselves freely.
38. 38 Effective manager, leadby example (Mintzberg's 10 roles of effective managers): 1. Informational: i. Monitor (Seek and acquire work-related information) ii. Disseminator (Communicate/ disseminateinformation to others within the organization) iii. Spokesperson (Communicate/transmitinformation to outsiders) 2. Interpersonal: i. Figurehead (Perform socialand legal duties, act as symbolic leader) ii. Leader (Direct and motivate subordinates, selectand train employees) iii. Liaison (Establish and maintain contacts within and outside the organization) 3. Decisional: i. Entrepreneur (Identify new ideas and initiate improvement projects)
39. 39 ii. DisturbanceHandler (Deals with disputes or problems and takes correctiveaction) iii. ResourceAllocator (Decide where to apply resources) iv. Negotiator (Defends business interests) Extracting the best froma Team: 4. Motivation is the key to a team's success. Demotivated individuals find it very difficult to concentrate on their work and eventually lose interest in the organization. Reward them suitably. Performance linked incentives and benefits motivate the individuals to perform better. 5. The goal must be clearly set and circulated among the team members. Every team member should be well aware of his roles and responsibilities in the team. There should be no confusions among the team members. Workload should be equally shared among the team members and one should not interfere in each other's work.  It is the responsibility of the team leader to delegate responsibilities as per the team member's interest and specializations. Understand your team members well and assign themwork they can best perform. Never be partial to any of your team members. Do not support anyone just because he is a friend. 6. Do not criticize any of your team members. Never shout or scold any of your team members in front of everyone. Always do it in private. He might feel insulted if you criticize him in front of others. Call himseparately and correct him if you feel he is wrong somewhere. Appreciate him whenever he has done something extraordinary. 7. Prefer communication through emails among your team members. Encourage your team members to exchange information through emails as it is more transparent and gives a clear picture. Everyone knows what is happening in their team and doesn't feel neglected or left out. One should not attend any meeting or conference without a notepad to note down the important points. One should always come well prepared before attending any meeting. 8. A team leader alone should not take any decisions. Suggestions should be invited from one and all. The team members feel important for the organization this way and strive hard to perform better. Strategies, policies must be made on an open forum and everyone must give their inputs. A team member should never feel unimportant for the team at any point of time. 9. Take them out for lunches or dinners once in a while. If not outside, try to have your lunch together with your team members at the workplace only. Discuss issues other than work at the lunchtime. Enquire about his family members, friends, relatives, parents and so on. Give your team members sometime to discuss things freely among themselves.  It is okay if your team members leave for the day a little early as compared to other days. Do not be too harsh on your team members. Allow them to take leaves in case of genuine reasons. Be a little more understanding.
40. 40 10. Set a target for your team members and ask them to achieve the targets within a stipulated time frame. Let your team members work as per their convenience. Do not be after their life. Give them space and liberty to work on their own and submit it as per the deadlines. The team members must use planners and diaries to jot down important work against the set deadline to avoid forgetting important issues. 11. Send your team members motivational emails or sms to boost their morale. Paste a poster on motivational thoughts or great quotes on the soft board right at their workstations for them to read daily and get inspired. Make sure there is enough light on everybody's workstation and the place is not dark. Individuals feel sleepy and dull if the place is not well lit. Light instrumental music should be played for a positive ambience. 12. Performance reviews and appraisals are a must. Do monitor your team's and team member's performance. Sit with them once in a week and discuss issues, if they have and find out whether they are satisfied with their profiles or not. Timely appraisals are important for growth of the team members and to motivate them. 13. Avoid conflicts within your team. Do not provoke any colleague to fight with his fellow team members. Intervene immediately in case of conflicts and try to resolve it as soon as possible to avoid unnecessary stress and anxiety. Do not spread rumors about anyone and avoid blaming and cribbing. Discuss issues face to face and learn to own your mistakes. 14. Be a little cooperative with your team. Make them feel that you are just one of them and always there to support them. One needs to be intelligent and patient enough to not only handle a team but also extract the best out of team members. Team Building Exercises: 1. Encourage many trust building exercises in your team. Team members must trust each other for the maximum output. Blindfold half of your team members and ask them to jump over bricks with the help of members who can see. Repeat this exercise and now blindfold those who could see earlier. This exercise goes a long way in building the trust among the team members. An individual might be a little hesitant initially, but the moment he jumps over the brick with his fellow team member without getting hurt, he starts trusting him. The trust factor increases with time and relations among the team members improve. 2. One must know his fellow team member well. You cannot work with someone you do not know. Include a lot of exercises which help the team members know each other well. Make pairs and ask them to write whatever they know about their partner and vice a versa. You can ask anyone to write his partner's favorite color, favorite outfit, preferred hangout zone and so on. Ask his partner to correct him if he is wrong in his answers. People know a lot about each other this way and also find out some unknown facts about their partner. Ask the team members to give their introduction one by one once the team is formed. 3. The team members must be compatible with each other. Include icebreaking activities in the team. Take them out for picnics; get together where they can interact with each other freely on any topic. Allow the individuals to bring their
41. 41 families as well. People come a lot closer this way. Relationships improve. Remember your team member's birthday, anniversary or any other important date and do not forget to wish him that day. Ask for a treat! This way, individuals are no longer strangers to each other and the bonding increases. 4. Encourage activities where individuals come togetheras a single unit and work for a common task. Collect some even sized sticks, rope, nails, hammer, and glue stick. Ask your team members to construct a bridge out of the sticks using the rope, hammer, glue stick and nails. You will be surprised to see that everyone will be involved in the activity and help each other in making the bridge. The concentration and will power to do something increases and individuals learn to work as a single unit. They all work together, each one contributing something or the other to construct the bridge i.e. accomplish the task assigned to their team. Team building activities: 1. The team leader plays a very important role in binding his team together. He is a constant guide for his team members. He needs to communicate on an open forum inviting all the related members. Do not communicate with any individual separately. Prefer communication through emails. Learn the art of writing emails and never use derogatory sentences or lewd remarks in your mail. Do mark a carbon copy to all the team members. 2. Invite suggestions from your team members. This way they feel motivated and important for the team as well as the organization. Ask them to help each other so that they start interacting more often. Motivate the members to assist their fellow workers whenever required. 3. Go out for lunch or movies with your entire team once in a while. Do not always discuss work with them. Celebrate their birthdays, anniversaries and let them come close to each other. Take them out for picnics for them to open up and discuss things freely. 4. Keep a day separate for team building activities preferably the weekends. Include lots of puzzles, brain teasers and do ask your team members to participate in it as a single unit.  Give them lots of newspapers and ask them to prepare something creative out of it probably a dress, or some utility item like a bag and so on. You will be surprised to find everyone trying hard to do something or the other as a single unit. 5. Motivate your team members to share responsibilities among themselves at the workplace. Don't impose things on them; let them happily accept the challenges. They know better what best they can do. Discuss things with them and do take their advice. 6. Always ask your team members to first discuss things among themselves before escalating it further. Employees willingly or unwillingly sit to sort out issues among themselves and reach to a conclusion. Through meetings and discussions, they understand the thought process, attitude and taste of their fellow team workers.
42. 42 They would know how a certain employee would react to a particular situation. They tend to become a little more flexible and come forward to help each other. 7. Encourage morning meetings at workplace so that all the team members can assemble to discuss the agenda of the day. Do not make it too formal. Allow them to bring their cups of coffee. Be the first one to greet everyone with a warm smile. They would definitely reciprocate. Give them some time to interact among themselves to discuss the movie they watched last night apart from work. Avoid criticizing or blaming others. Ask them to exchange their contact numbers to stay in touch even after work. 8. Team members must take their lunch together at work. Share your food among yourselves. Relations improve this way. Appreciate each other.
43. 43 Organization culture: The successfulorganization is the one that succeed in closing the gap between the Corporateidentity "internal view " ,and the Corporate Image "External View " We will end regular communication, and make many training program to ensurethe adherence of all the organizationallevels/Branches to the culture "intensity, and integration". • The corporate's Constructive culture reflects our values, believes, and behaviors there for we will cultivate it, and make sure that all the staff act and live by this way. • Our proposed culture is encourages the innovation, Customer experience, employee development, employee collaboration, Equality, Speed, simplicity and trust. Our culture promotes for: 1. People's engagement. 2. Operation Excellence. 3. Diversity. 4. Being Ethical on individual level ,and corporate level 5. Learning and Development 6. The social Responsibility 7. Safety of work environment. Our Main cultural pillars are "each manager will score the subordinates according to the below ": 1. Customer centricity: we are passionate about exceeding our customer's expectations. We work hard to understand the customer, and take personal ownership of his case. 2. Innovation Seekers: we create, and deliver new products, services to delight our customers; we always look for improvement, and better ways to do things. 3. Ambitious and Competitive: we bring energy and passion to our work, and aiming to beat the competitors. We deliver the best in our field. We review our performance and improve it. 4. Corporate culture: we work across departments, and value our differences to achieve the best outcome for our customers. 5. Swiftness: we work with speed to spot issues, analysis fast, and execute faster.
44. 44 6. Simplicity: we make things simple for our Customers, partners, and colleagues; we challenge complexity, and stop ineffective or inefficient activities. 7. Trust: We are reliable and transparent, we do what we say, and we trust others to deliver. We support decisions once made. 8. Be a Respected leader: Leasers are Empathetic, and inspiring. Build diverse and high performing team. Corporate Social Responsibility: Our industry have been accused that it's a destruction for the Green environment ,and the Wild life hence we depend mainly on the wood for producing the furniture , our new strategy depending mainly on changing this idea ,and promoting for the green environment , preserving wild life ,and the sustainability of the Natural resources . We will start to diversify on our products by providing furniture made of Metal, Plastic, Recycled, and MDF wood. We will still provide regular wood furniture but in a smaller quantities than we used to do before. This new strategy will provide us with a positive image, and increase our Social capital especially if we are planning to operate overseas, and be an Admired brand. Our mission is to be admired as a diverse ethical company operating responsibly and providing products and services that enable a more sustainable society for our customers. We will demonstrate responsible, ethical and honest behavior, promoting a greener environment and eco-efficiency, contributing to our community development with a focus on children's well-being, youth development, and developing sustainable products and services for customers with special needs. We will create a foundation that will focus on: 1. Charitable support. 2. Schooling campaigns. 3. We are committed to protecting the environment. 4. We will adherer to relevant environmental laws, regulations and policies. 5. Reduce your waste wherever possible. "E.g. paperless environment". 6. Use recycling facilities wherever possible. 7. Avoid unnecessary travel "use conference call facilities or video-conferencing where possible". 8. Walk or use public transport where we can. 9. Always consider the environment when making any decisions. 10. Use less energy.
45. 45 Code of ethics: Being an Ethical Company isn't a choice it's a must to ensure the sustainability of any business , The Ethics is considered a very important part in the Social Capital "The Good well" of any organization ,failing to act ethically to achieve short term profitability means that we are putting this business in a great risk ,and we might be persecuted legally in our main country or even abroad . There is arising awareness between the common people to boycott any organization that does not behave ethically especially if this breaches reached to the media e.g. Sweat shop- fishing boats on the Far East. "Being an admired company is not just about our performance and achievements, it's also about acting in a responsible, ethical and lawful way." • What is the Code of Ethics? The Code of Conduct is our central policy document, outlining the requirements that every single person working for and with our organization must comply with, regardless of location. We may also have additional policies you need to adhere to that are specific in our foreign subsidiaries. • Whom is the Code of Conduct for? Our Code of Conduct is for everyone working for and with us: employees, contractors, Government, joint ventures and suppliers. We expect our suppliers and business partners to uphold the same standards and to abide by our Code of Ethical Purchasing. • What are the consequences of not complying? There are very serious consequences for not complying with our Code of Conduct. We may take disciplinary action and even dismiss people where necessary. • We will create Compliance officer's team "to report any breach for our ethical conduct that might seems illegal or unethical ". • An Ethical training will be provided to all the employees, ethical quizzes with situations, and after finishing the training, each employee should sign a statement that they attended that training, and that they will adhere to it. Main pillars of our code of ethics: 1. Gifts or hospitality "Financial integrity ". 2. Charitable donations "Financial integrity ". 3. Bribes and improper payments "Financial integrity ". 4. Information security and loss of a device "mobile phones, laptops, complex passwords, clear desk ". 5. Conflict of interest "outside relationships /investments, political involvements, Relatives and friends as coworkers ". 6. Meeting competition.
46. 46 7. Health and safety concerns "safety of work place, safety during travel, etc." 8. Social environment consideration "sustainability of the natural resources, supporting local communities, charitable support ". 9. Communication "not to speak on behalf of the organization on the media or social media ". 10. Confidentiality of the Customer's Data" Data protection act ". 11. Compliance with the law "as we work internationally we will make sure that we will apply the hardest on our entire forging subsidiary ". 12. Drugs and alcohols "We will not tolerate anyone being "under the influence of alcohol or illegal drugs in the workplace". Heroes /Legends program: Every year all employees will participate with their best customer experience case to a competition, its main aim is to create Legends, and Examples to motivate.
47. 47 Reward and performance management: Intrinsic VS extrinsic Motivation as a manager I need to motivate the employee by educating them about the values that they receive it directly through their job , reminding them with these values can motivate them ,and let them perform in a better way , to identify these reward we need to analyzethe natureof their every day's work. Intrinsic Motivation does notcome from tangible stuff, the employee would do the job or the task becausehe wants to, maybe he wants to learn new skill, or he has thrust for the knowledgeand personal growth. Excitement Motivation Motivation comes fromExternal factors Incentives, freetrips, awards and trophies, or praisefrom others The successfulmanager who can motivate the employees moreusing the intrinsic motivation more over the extrinsic Other ways we can use to motivate the employees Merit increase: wewill increasethe basic salary for employees depending on their performanceappraisalon the last fiscalyear For example: 1- Very good ,and excellent will get increaseby 8% 2- Good will receive 6 % increase 3- No increase for improvement needed ,and the poor performance Gaining Share: We will link the incentives with the productivity weather its sales volume or anything else like NPS or Customer Satisfaction questioners Profit sharing plan: We will apply the samemode as for the merit increase depending on the performanceappraisal For example: 1- Excellent ,and very good can get 12 month profit share 2- Good can get 6 month profitshare
48. 48 3- Improvementneeded can get 2 month 4- Poor will get nothing Employee stock ownership: We can introduce this option for our old employees who stayed more than 5 years with the organization , it will be sortof retention benefit for them and it will drive them to do more in order to earn more , on the other hand he new employees will tens to stay with us rather than leaving our organization which will reduce the turn over levels Skill basedpay As we have a shortagein our employees who has MBA degrees ,and Training , we will encouragethe employees to get these skills ,and who ever acquires that skill can be promoted or even get a salary increase. Performance management: Working withthe team: 1. My company used to operate in unstructured way before, the employees used to work for the sakeof work with no clear goals, or understanding for the organizational strategy. 2. The first thing that I will do is to make surethat each member of my team is aware of the corporatestrategy, and objectives. 3. Then I will driveour department objectives that will contribute to achieve the organizationalgoals. 4. I have to make surethat each team member understand the department objectives "Key performance indicators"KPIs. 5. The Objectives/KPIs has to be very clear and understandable. 6. We will develop a scorecard for each department and consequently individuals, to measure their monthly progress toward achieving the department goals.
49. 49 7. The scorecard will show, and indicate with colors whatgood, moderate is or bad performanceare. 8. The KPIs will representthe Objective part of the appraisal, which will be 60%, the other 40% will be on how you achieved the objectives through the organizational culture. 9. By a way we will make surethat the employees performs, and live by the culture, which will have a great effect on the overall organization. 10.Train all the staff on how to usepriority matrix for more efficient time management. Ways toRewardEmployees: 1. Let the employee dump the one project they like least to you. 2. Use of the president's office for a day. 3. The front parking spot. 4. A handwritten thank you note. 5. Name the conference room or lounge after them. 6. Inviting their spouse in for a lunch on the company. 7. A reserved parking spot. 8. A video game for the employee to give to their child. 9. A vacation day. 10. Brand-new desk, chair, or other piece of office furniture. 11. Bouquet of flowers. 12. Prepare a short video montage that celebrates the employee's accomplishments. 13. A public thank you. 14. Send a birthday card to them at their home address. 15. Pay for them to take a fun class, such as cooking or skydiving. 16. Find something they like to collect, such as stamps or coins, and give them one for their collection. 17. Let them suggest a way they would like to be recognized. 18. Write a note to their family, sharing how important the person's contribution to the company has been.
50. 50 19. Keep the break room stocked with their favorite drink or snack. 20. Buy them tickets to a concert, show or other event. 21. Give them a small gift card from their favorite store. 22. Pick up a book or CD for them by their favorite author or artist. 23. Pick up the tab for them to have a family portrait taken. 24. Pay for their child to go to camp. 25. Buy a few extra boxes of Girl Scout Cookies from their daughter. 26. Give them a pair of movie tickets. 27. Help them with gas prices by giving them a gas card. 28. Provide them with a formal letter of appreciation for their personal file. 29. Create a "day pass" that they can turn in to take any day off, no questions asked. 30. Find a deal on a couple of three-day cruise tickets and set them up with a short vacation. 31. Allow them to be flexible with their hours. 32. Let them choose one day a week to work from home. 33. Have a birthday cake delivered to the office on their birthday. 34. Get each employee to write something positive about the person on a piece of paper, and give him or her the box of collected sayings, or frame them for the employee. 35. Start a company "Wall of Fame" and add them to it. 36. Find out what they are passionate about and give them a gift that relates to it. 37. Create and give them an award that they can keep and frame for a job well done. 38. Surprise them with an outdoor catered picnic. 39. Have a mobile car wash come to the business and clean their vehicle. 40. Get them a subscription to their favorite magazine. 41. Pay for a membership in a trade association of their choice. 42. Have a staff appreciation day once a month to provide them with a catered lunch. 43. Give them and their colleagues a catered breakfast. 44. Give them a new, improved job title. 45. Provide them with some one-on-one mentoring.
51. 51 46. Institute a "playtime," where employees can play games or shoot some baskets. 47. Host an annual award ceremony and give awards to employees for their contributions. 48. Celebrate the anniversary of their joining the company. 49. Allow them to dress casually on Fridays. 50. Have a massage therapist come to the office once a month and give a massage. 51. Create a relaxation room, where the employee (and other people you are rewarding) can go during the day, to read or even play a video game on their break.
Share Clipboard
Public clipboards featuring this slide, select another clipboard.
Looks like you've clipped this slide to already.
You just clipped your first slide!
Create a clipboard
Get slideshare without ads, special offer to slideshare readers, just for you: free 60-day trial to the world's largest digital library..
The SlideShare family just got bigger. Enjoy access to millions of ebooks, audiobooks, magazines, and more from Scribd.
You have now unlocked unlimited access to 20M+ documents!
Unlimited Reading
Learn faster and smarter from top experts
Unlimited Downloading
Download to take your learnings offline and on the go
Instant access to millions of ebooks, audiobooks, magazines, podcasts and more.
Read and listen offline with any device.
Free access to premium services like Tuneln, Mubi and more.
Help us keep SlideShare free
It appears that you have an ad-blocker running. By whitelisting SlideShare on your ad-blocker, you are supporting our community of content creators.
We've updated our privacy policy.
We've updated our privacy policy so that we are compliant with changing global privacy regulations and to provide you with insight into the limited ways in which we use your data.
You can read the details below. By accepting, you agree to the updated privacy policy.