Help Center
Offers
WhatsApp Order
50 Best Excuses for Missing your Homework
We all have drained our brains thinking for the perfect lie that could save us from our teachers. While school days are said to be one of the most memorable days of our lives, homework is one thing that we all used to run away from and would do anything to be away from it. Nervousness tickles up the spine when the teacher starts calling out names, asking for homework, slowly coming up to your name.
And you did not do it!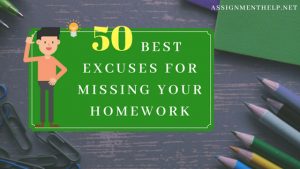 That is a moment when your brain is thinking hard for a solution, eyes staring blankly at your friends to get help, mouth mindlessly chewing nails and legs just wishing they could let you run out of the room. Alas, none of the things usually work out and it is left up to you to save yourself. And by the time you could make up the perfect justification, your teacher asks, "What about your homework? Have you done it dear?"
"No, ma'am. I mean yes, but actually…"
Well, there is always hope. It can be a good help if you try out these excuses for not doing your homework. There are always some cards that play the perfect role to help you out.
1. "I was ill for days!"
The king of all the excuses, illness can help you out surely. Now, it is important to keep in mind that your illness should sound practical as if it really happened to you. Do not tell of an ill situation that is hard to believe. I have heard that students sometimes even say that they caught rabies, and get blasted later. Viral infection, swelling, digestion issues and fever can work well.
2. "My cat scratched the papers and tore it off!"
Well, let's not always blame the dogs for killing away your homework. This time, let your cat save you!
3. "I was busy volunteering for a social event"
Or even a community club, pets help, orphanage etc can be used to make up a perfect excuse. Teaming up with a social cause shows you as a responsible person towards your surroundings, and your teacher may like it and give you a day to cover up your work.
4. "Did not the homework was to be submitted today"
Well, this sounds as quite a common excuse, but definitely worth a try.
5. "Parents' anniversary yesterday"
Yes, and that's why you were busy all day round decorating up the house, fetching orders, planning the surprises which did not leave you any time for homework.
6. "Fall sick when asked about homework"
When your teacher is coming to you for homework, just bring out the actor inside you and pretend to be really sick, all of a sudden. You can act as if you have a really bad stomach, dizziness or feeling like throwing up as they happen suddenly. Rush to the medical room and you can be saved from a scolding.
7. "Lost it while house cleaning"
Let's say the papers just got here and there while your room was being cleaned, and you could never find it again. It will be hard to believe one for your teacher though, but surely a fun thing to say as well.
8. "Vacuum cleaner ate it up"
Let the vacuum cleaner suck up your homework! And if the teacher asks that you could have still pulled it out, cleaned the paper and presented it to her, plainly say that it had too much chunk which was immediately cleaned.
9. "Mom gave a punishment for fighting"
And then think of a punishment which will keep you away from your room. Anything which is exhausting and time taking after which you were very tired and straight went off to sleep. For example, say you were asked to mow the lawn, clean the car, check and fix all the electric sockets etc. Surely this excuse can save you well because your teacher to knows that no one can cheat mom!
10. "Slipped out of my bag while I was crossing the bridge"
And below the bridge, there is the river, where it got dumped. But beware; do not think of saying the lie if there is no river in your way. You won't be able to slip out of your teacher's hands later!
11. "I did all of the work, but my computer crashed"
This excuse usually works well, because you did your homework but the system crashed. Play it well and you teacher will believe you.
12. "Baby sister pooped on it"
Eww, but it can definitely help you! And no one is going to think further about the assignment once they listen to this perfect lie.
13. "Got a lift while coming and forgot assignment in it"
Now you don't know where the sweet guy who helped you went, neither you have any number to contact him.
14. "Dog peed on it"
Yes, finally the dog comes in to save you! And a further number of excuses that you can make up that involve your dog. Just like the lie where your younger sibling pooped on your precious homework, your teacher won't think of it further.
15. "Had an alien visiting our block last night"
Anything bizarre can be cooked up once you say the word 'Aliens'. You can say they sucked up all the ink of the entire block for their UFO's fuel, or even that a tornado hit up when they were taking off the land. Aliens are always fun to talk about.
16. "Ran out of toilet paper"
Homework is important of course, but hygiene comes first!
17. "Someone pulled it out of my bag"
Pretend to be really worried, because you clearly remember keeping it in your backpack right this morning. But when you opened the bag in the class, poof! It has vanished. Your teacher will find it hard to believe because it is a lame excuse, but if you play it well, it can work as it points out that someone from class might have stolen it.
18. "Dad took it to work accidentally"
And while you were having breakfast, your dad was packing his bag for the office, searching for his files and papers and by mistake took off your homework with him too. But make sure your teacher does not end up calling your father to send in the homework.
19. "I was hypnotized"
Sounds fake. Totally. But it is possible anyway. Say your cousins were at your place last night and they tried up hypnotizing each other. Initially, it wasn't happening, but when they tried the trick on you, it happened! And they made you clean all the chores of the house, bla bla bla. Make sure to tell that you were hypnotized all the time and got into senses right before school time.
20. "Butler tossed it into the bin"
Your butler cleaned up the room while you were getting ready. He thought it was some waste papers and threw them off. Plainly say that you were so furious that you asked dad to fire him right away.
21. "Gone into paper shredder"
Your cousin got a new paper shredder and wanted to test it. Before you could act in the situation, he picked up the assignment sheets lying near him and put into the machine. And you were crying your heart out when homework got chopped off finely.
22. "I felt my room was haunted"
And bring in all the conjuring effects that can trickle down a shiver of fear down the spine. Like the aliens, anything can be cooked up if you talk about paranormal activities. Lights got dimmed, bulbs burst off later, cold wind blew in through the wind, creepy sounds etc can all be a part of your story which made you really scared. So scared that you hid under the sheets and just slept off.
23. "Grandmother posted it away"
Say that your grandmom lost her glasses and had a very urgent letter to be delivered. By mistake, she picked up your homework and put it in the envelope. And all the while this happened, you were sleeping thus could not do anything.
24. "Burnt it to make some light"
Due to the heavy rain, there was low voltage and the fuse blew off. There was no light to see the fuse and fix it, thus you had to burn all the papers you could get your hands on, including your assignment. What a sacrifice it sounds! And when the power came back finally, there was not enough paper left in the house to start again.
25. "I forgot to bring my notebook"
The most common excuse, after all. Teachers have heard it a zillion times and find it lame. But it does happen that students forget their work due to a rush. But make sure that you do not use the lie each time you skip your homework because it does not make any sense that you forgot your homework every time.
26. "I was helping mom to host the guests last night"
This trick can definitely play well to save you from a punishment. After all, playing a good and responsible kid is never a bad idea!
27. "There was a power cut at our house the entire night"
And thus you could not see anything around you. A little silly it sounds, but if you play this excuse well, it can help you out for sure.
28. "I gave it for copying but did not get it back!"
Willing to play with your teacher's mind? Then do try out this excuse. But be prepared for the fact that you may be scolded a little for letting others copy your work. But I'm sure it will be better than being blasted for not doing it at all!
29. "My maid packed food in it for a homeless guy"
Make sure to state right in the beginning that your maid can't read. 'Sharing is caring' can indeed help you out and be a good excuse for skipping homework.
30. "Pen got no ink in the middle of work"
This excuse will be more sensible if you have done your homework, but not completed it. Add on some extra lines that the nearby stationery was closed too or anything else. Though a little hard to believe, it might work out too.
31. "I got robbed on the way to school!"
Why not add some drama to your lie! Make up a good story of how happy you were when you started from home as all your answers were correct but you got robbed in the way, and the bad guys took out everything from your bag and vanished. If possible, shed off a tear too, and the teacher will surely believe you and give you another chance to work on it. But hey, this excuse may not work every time as it is easy to catch out such fictitious excuses.
32. "My little brother made a boat and sailed it!"
Little kids can be a great saviour when it comes to making excuses. Plainly tell your teacher that your baby brother made a boat out of your assignment and sailed it in the bathtub.
33. "Tore it off because all my answers were wrong"
Play out a frustrated kid while telling this excuse, and say how dedicated you were to your work all night. But when you cross-checked the answers, you got angry with yourself so much that you just blew off the paper. Quite an unbelievable excuse though, but if you play it smartly, your teacher will surely believe in it.
34. "Kept it near the window and it blew away!"
Keep it simple, practical and real. Who can stop nature anyway?
35. "I just showed it to you!"
Sounds fun and adventurous, but do not dare to try if your teacher is sheer smart.
36. "Sister scribbled on it, so I had to erase it which took the entire night"
Again, let your family be your saviour!
37. "Did not know about submitting it today"
Though it is another common lie that goes around a lot, it can give you an extra day.
38. "Shifting house, thus misplaced it"
Tell your teacher that you are shifting your house to a new place, thus everyone was busy packing up the whole stuff. And now you have no idea where your stationery is packed!
39. "Drunk friend puked on my homework!"
And you could not do anything but to help him get to the washroom. And it was a stinking gross sight by the time you returned, thus you had to throw away your homework. This excuse can work well if you play it smartly.
40. "Could not understand the concept"
This shows that you tried doing your homework, but came across problems while doing it. You can make it even better by asking some doubts from your teacher to make it clear to your teacher that you indeed tried doing the homework.
41. "I was absent on that day homework was given"
And you don't know anything about it. In fact, this is the most common lie that every student has given quite a times in their school times. And the teachers have got bored of hearing this lie. But you can still try it out.
42. "Forgot to save my work"
You were staying up all night, working hard on your assignment and then straight away went to sleep. And you went crazy in the morning when you realized that you had turned off your computer without saving your work!
43. "Neighbors were disturbing, thus I could not focus"
Well, it won't be wrong to blame your neighbours little for not doing homework. Say the music was too loud or they were drunk and kept disturbing us at our home or anything else.
44. "Was busy doing other subject's homework"
Teachers go a little crazy hearing this one, and they start lecturing the kids. But it happens often that students are already burying their heads in one subject so much that they can't complete other subjects' work.
45. "Was busy in a police investigation in the vicinity"
Let's say that a crime scene popped out in your neighbourhood and you were called upon for a general investigation. The tiring questions made you really exhausted and you jumped into bed after it.
46. "Work got stuck due to printing error"
You were about to print your work, but let the printer take all your pains. Say it ran out of ink, bolts were loose or anything else. After all, technical errors can ooze up anytime.
47. "Had a fight with brother and he tore off my hard work!"
Oh, poor you! You did a good job at solving all the problems, sitting up all night. But he quarrelled with you right when you woke up in the morning and tore off your homework to bits just to annoy you. And every person knows that fights between siblings are a messy thing to tackle, so such things happen often!
48. "Had a bad toothache"
A toothache is a thing which can shiver a person even in his sleep. Your teacher may have gone through the sour experience as well, so such an excuse can keep you safe easily.
49. "Was grounded to my bedroom and homework was kept in the study"
An annoying lie which the teacher may not believe, but it can explain to him clearly that you need more time to complete your work.
50. "I confess…"
Sometimes, telling the truth is the best excuse to explain why you did not do your work. If no other way seems to work out, speak out the truth, blaming yourself a little that you felt lazy and did such an irresponsible thing. Tell your teacher that you would not repeat such a mistake and require some extra time to finish your work. Sometimes, truth wins overall.
Well, keep a thing in mind that the more bring such excuses into use, the lesser teachers will believe in you. do not make a regular habit of skipping homework. Make use of the above suggested fun excuses when it is actually required.

Related posts:

Sorry, comments are closed for this post
EXPLORE Coupons Tech Help Pro Random Article About Us Quizzes Contribute Train Your Brain Game Improve Your English Popular Categories Arts and Entertainment Artwork Books Movies Computers and Electronics Computers Phone Skills Technology Hacks Health Men's Health Mental Health Women's Health Relationships Dating Love Relationship Issues Hobbies and Crafts Crafts Drawing Games Education & Communication Communication Skills Personal Development Studying Personal Care and Style Fashion Hair Care Personal Hygiene Youth Personal Care School Stuff Dating All Categories Arts and Entertainment Finance and Business Home and Garden Relationship Quizzes Cars & Other Vehicles Food and Entertaining Personal Care and Style Sports and Fitness Computers and Electronics Health Pets and Animals Travel Education & Communication Hobbies and Crafts Philosophy and Religion Work World Family Life Holidays and Traditions Relationships Youth
HELP US Support wikiHow Community Dashboard Write an Article Request a New Article More Ideas...
EDIT Edit this Article
PRO Courses New Tech Help Pro New Expert Videos About wikiHow Pro Coupons Quizzes Upgrade Sign In
Browse Articles
Quizzes New
Train Your Brain New
Improve Your English New
Support wikiHow
About wikiHow
Easy Ways to Help
Approve Questions
Fix Spelling
More Things to Try...
H&M Coupons
Hotwire Promo Codes
StubHub Discount Codes
Ashley Furniture Coupons
Blue Nile Promo Codes
NordVPN Coupons
Samsung Promo Codes
Chewy Promo Codes
Ulta Coupons
Vistaprint Promo Codes
Shutterfly Promo Codes
DoorDash Promo Codes
Office Depot Coupons
adidas Promo Codes
Home Depot Coupons
DSW Coupons
Bed Bath and Beyond Coupons
Lowe's Coupons
Surfshark Coupons
Nordstrom Coupons
Walmart Promo Codes
Dick's Sporting Goods Coupons
Fanatics Coupons
Edible Arrangements Coupons
eBay Coupons
Log in / Sign up
Education and Communications
Study Skills
How to Make Up a Good Excuse for Your Homework Not Being Finished
Last Updated: February 11, 2023
Choosing an Excuse
Delivering the excuse, potential consequences, moving forward.
This article was co-authored by wikiHow Staff . Our trained team of editors and researchers validate articles for accuracy and comprehensiveness. wikiHow's Content Management Team carefully monitors the work from our editorial staff to ensure that each article is backed by trusted research and meets our high quality standards. This article has been viewed 351,105 times. Learn more...
If you did not finish your homework, you may want to find an excuse to avoid being penalized. There are a variety of excuses, from blaming technology to your busy schedule, that sounds like a plausible reason for failing to complete an assignment. When you settle on an excuse, work on delivering the excuse in a believable fashion. However, try to be careful moving forward. You do not want to lie habitually, as this reflects poorly on you as a student. In the future, try to make sure your assignments are done on time.
This is a great excuse if you had a paper you needed to type and print. It may also work if you have homework you had to do online. You could say you did the whole assignment, but then your internet cut out and you couldn't save anything.
It might be a bad idea to claim your printer stopped working. Your teacher may request you e-mail him/her the assignment instead, which you won't be able to do if you never did it. Teachers may also suggest you should have printed an assignment at a local library or FedEx instead of coming in with nothing.
If your parents are divorced, for example, you can claim you were at your mom's last night but left your textbook with your dad this weekend. Many teachers are sympathetic to children from divorced homes. Your teacher may take pity on you if you use an excuse like this. [2] X Research source
Do you have any younger siblings? You could claim you had to babysit your little sister and she got sick, resulting in your being distracted from your homework. [3] X Research source
You can try running around in the playground or hallways before class. This can help you look flushed and warm. If you look sick, your teacher will be more likely to believe you.
However, keep in mind some teachers may require a note from your parents in the event of illness. If your teacher typically demands proof of sickness, you may want to avoid using this excuse.
Avoid saying you left your homework at home. Your teacher may request you call your mom or dad to have it delivered to the school. This will reveal you are lying.
Try not to use this excuse more than once or twice a term; otherwise, your teacher may see you as disorganized and be less sympathetic towards you if you need to make other excuses in the future.
Be careful using this excuse if you're not busy. If you're usually late for classes and do not engage in many extracurricular activities, your teacher may catch onto the fact you're lying.
Never lie you were absent on the day the homework was set. One glance of the register is all it takes for your teacher to see right through this excuse.
If your teacher is particularly strict, be prepared to answer a lot of questions. A stricter teacher is likely to grill you, poking holes in your excuse. For example, say you claim you couldn't turn in your online math homework because your internet cut out. A strict teacher might respond with something like, "Then why didn't you go do your homework at a coffee shop?" Have a response ready. Try something like, "My mom was working and there was no one to drive me." [7] X Research source
Do you know anything about your teacher's personal interests? This can help you gauge what excuse may work for this person. For example, you know your chemistry teacher is the oldest of 7 children. He may be more sympathetic to a story about how watching your younger siblings kept you from getting your work done. [8] X Research source
Stick to only the important details. For example, say you're planning on claiming your piano recital got out late, and this is why you didn't finish your math homework. Do not go overboard with the details. Simply say, "A few students played their solos too long, so we didn't get done until 9:30 and it was a 45-minute drive home." Do not say, "Chester Mifflin spent 25 minutes on his routine when we were only given 10, and then Lisa Gregory was a little late getting up on stage..." The longer your lie, the more unbelievable it sounds. Most people would not remember this much detail.
If your teacher presses you for specifics, you can improvise as needed but avoid excessive detail. For example, your teacher might ask, "How long did the recital run over?" Do not say, "It was supposed to run until 8:30 but it was 9:23 when we got out." Instead, say something somewhat vague, like, "I'd say about 45 minutes."
Take a few deep breaths before going into the room to help yourself stay calm.
Make eye contact with your teacher most of the time.
Be conscious of what you're doing with your body. Try to avoid fidgeting excessively.
Refer to the syllabus for that class. There may be a section about honesty that goes over the consequences of lying to a teacher.
You should also look at your school's handbook if you have a copy. See if there are any sections about what happens if you breach academic honesty policies.
Consequences can vary from teacher-to-teacher. In some cases, you may only get a strict talking to. However, some teachers may be required to report these kinds of behaviors to the principal and your parents. This could land you in more serious trouble both at home and at school.
It may depend on the assignment. Late work may not be accepted, but if the assignment is only worth 10 points, is this really a big deal? However, if the assignment is worth 15% of your grade, it may be worth it to ask for an extension.
Talk to other students who've had this teacher in the past. How has this teacher reacted to late or missing work? Some teachers may accept late work for lower points. Some teachers may allow you to turn in work late if it's your first time. If this is the case, it may be a good idea to simply admit you didn't do the assignment.
You can make a pro and con list for each scenario. Write down the possible benefits and possible drawbacks of each option. For example, you can write on the top of a piece of paper "Lying To My Teacher" and then have two columns, one for "pro" and one for "con." Under "pro," you may write something like, "Assignment is worth a lot of points - an extension could help my overall grade." Under "con," you could write, "If Ms. Davies finds out I'm lying, she will report it to the principal and I'll get detention for a week."
Weigh the pros and cons. If the pros outweigh the cons heavily for one option, this may be the right choice for you.
Do your homework every day after school. Do not do anything else, like playing video games or playing outside, before finishing your work.
Write down all the assignments you have to do. Make sure to write down an assignment after a teacher mentions it. This way, you won't forget.
If you habitually struggle to get your homework done and have an overall inability to concentrate, this can be a symptom of Attention Deficit Disorder. Talk to your parents about getting tested for ADD.
Expert Q&A
Video . by using this service, some information may be shared with youtube..
You Might Also Like
↑ https://helpfulprofessor.com/homework-excuses/
↑ http://www.brighthubeducation.com/study-and-learning-tips/51072-10-best-homework-excuses/
↑ https://www.truthaboutdeception.com/lying-and-deception/how-to-lie.html
↑ https://www.psychologytoday.com/blog/extreme-fear/201005/top-ten-secrets-effective-liars
About This Article
While lying too often could reflect badly on you as a student, if you need a good excuse for your homework not being finished, say you lost it. Just don't use this excuse often, since your teacher will think you're unorganized. If the homework was on the computer, try blaming technology. Say your computer crashed or your internet was down. Alternatively, claim you were ill last night and had to rest. Only do this if you don't think your teacher will call your parents to check or ask for a sick note. If you have a sibling that doesn't go to your school, you can say they were ill and you had to look after them. Or, if you do a lot of things outside of school and have lots of homework to do, pretend you were too busy and ran out of time. For more tips, including how to make your excuse more convincing, read on! Did this summary help you? Yes No
Did this article help you?
Featured Articles
Trending Articles
Watch Articles
Terms of Use
Privacy Policy
Do Not Sell or Share My Info
Not Selling Info
wikiHow Tech Help Pro:
Develop the tech skills you need for work and life
The Ten Best Excuses for Late Homework from a Teacher Who's Heard Hundreds of Them
Best Excuses for Late Homework
1. Know how gullible your teacher is. Some teachers will believe anything, especially new teachers. More experienced teachers are much more difficult to fool and more likely to be bitter and jaded. Experienced teachers have also heard most of the lame excuses you have planned. 2. Know how strict your teacher is . I'll let you in on a teaching secret: most teachers want you to succeed. They want to believe you stayed up all night nursing your sick hamster. Use this to your advantage. 3. Find out if your teacher likes you. I'll let you in on another secret: teachers play favorites. Are you a favorite? If you are, use any excuse you like. 4. Find out your teacher's interests . Here's another secret: teachers love being the center of attention. Why else would they subject themselves to the torment that comes with instructing teenagers? They love talking about themselves. Listen when they do.
The 10 Best Homework Excuses
This post is part of the series: homework excuses.
51 Best Homework Excuses (Serious, Funny, Strict Teachers)
Homework. No one wants to do it. But no one wants to get in trouble either. So, here are some of the best homework excuses that are serious, funny, and might even work for strict teachers!
As a teacher myself, I've heard most of these excuses. I laughed at a few and rolled my eyes at most.
At the end of the day, you're only going to get away with not doing homework if you've got a solid excuse and a bunch of evidence to back it up. Good luck!
Read Also: 27 Pros and Cons of Homework
Cliché Homework Excuses
These are terrible homework excuses that, really, students should avoid. They might be fun to use, but most of them have been over-used. Your teacher won't believe you unless you've brought some evidence along with you.
1. My Dog ate my Homework. Look, no one's ever going to believe this one. Maybe avoid it unless you want to spend lunch time inside catching up.
2. My Computer Broke. This one's more believable but it's been over-used. Thanks to all the liars out there, this homework excuse is well and truly ruined.
3. My Mom Forgot It. Nothing like blaming your mother for your own failures. Most teachers would probably tell you to take a little personal responsibility and send you on your way.
4. The Internet was Out. As believable as any excuse, your teacher might tell you that you'd better buy yourself an old hardback encyclopedia.
5. My Grandma Died. Again. The oldest excuse in the book, I always ask for evidence of this. Some people seem to have 15 grandmas.
6. The Older Kids Took it off me and Tore it Up. Chances are, your teacher's going to be very concerned by this. They might even escalate this to a disciplinary issue!
Related: A List of Extension Excuses for College Students
Funny Homework Excuses
These ones might get a laugh out of your teacher and your classmates. But, you're not likely to get out of trouble in the long run.
7. My Mother wanted to Display it on the Fridge. You might get a few laughs from your friends out of this one. But, your teacher is going to tell you to go home, take it off the fridge, and bring it to class!
8. The Police Confiscated it as Evidence. This one might make your teacher pause and wonder. Why is it confiscated? Is it so poorly written that the police consider it an outrage? Maybe your joke will deflect them from punishing you, though.
9. I was Abducted by Aliens and They took It. If your teacher believes this one, let me know. I've got some air guitars to sell them.
10. I sent it to you in the Post. In this day and age, you might have to tell your teacher they should wait a few months to it arrive. The postal service isn't what it used to be.
11. My Dad mistook it for a Letter and Posted it to China. Funny, but clearly not true. Your teacher is going to ask one simple question: why is your dad sending letters to China?
12. I had to burn it in the Fireplace to keep myself Warm. Like Pablo Escobar burning cash, you've thrown caution to the wind and thrown your homework book into the fire because, well, if you didn't, you wouldn't have survived the freezing cold night.
13. It flew out the Window of the Car. Just picture it. You're frantically doing your homework on the drive to school. Your dad winds down the window and – woosh – the homework's gone for good. And class is in just 15 minutes!
14. I thought I'd do it Tomorrow because I'll be Older and Wiser Then. A clever joke, but you're probably going to be known as the class clown from that moment onwa rd!
15. I did my Work. It's all Up Here in my Head. Be prepared for your teacher to give you a snap quiz on the spot if you're bold enough to say you've got it all in your head! But, if you pull it off, maybe you'll get away without too much trouble.
16. I didn't do it because I didn't want to add to your Workload. Sure, it sounds nice, but your teacher will see right through this cheeky response. But hey, when you've got nothing to lose it's worth a try.
17. My Hand fell Asleep and I didn't want to Wake It. Imagine you were trying so hard to do your homework and write down those answers. But, your hand just wouldn't obey your command!
18. My Cat ate it knowing that I'd Blame the Dog. This one's a funny twist on "my dog ate my homework" that might just get a laugh out of your teacher (and a little bit of leniency).
Related: Excuses for Skipping Class in College
Excuses For Strict Teachers
Okay, here's where things get serious. If you've got a teacher who you know is going to be mad, you need to come into this with a plan. Usually, that means providing evidence to support your excuse.
19. I was Sick. And I have a Sick Note. Being sick (genuinely!) is one of the few reasons for not doing your homework that might actually work. You're going to want to be able to present a note from your parent and maybe even a doctor.
20. My Mother or Father went to Hospital. And here's the Sick Note. If your mom or dad is in hospital, chances are you're going to get a free pass. Bring evidence, even if it's a photo of dad in the hospital bed with tubes coming out of his nose!
21. My Computer Screen Broke. And here's a Picture. I've actually gotten this one from students a few times and it really took me back. I thought: "is this legit, or is this image from 3 years ago?" A receipt from the computer repair store with a date on it is usually a better piece of evidence. But then again, why didn't you go to the library?
22. The computer broke, but here are my hand-written notes. I'm usually pretty impressed by this excuse. Your computer broke, but you still made the effort to give the homework a go anyway. Great resilience!
23. The wi-fi didn't work, but here are my hand-written notes. This excuse is very similar to the previous one. If you turn up with nothing and say the wi-fi broke, the teacher probably won't accept that excuse. But if you actually tried to write some notes anyway, well done!
24. I wasn't here when the work was assigned. This is an excellent homework excuse for strict teachers. It's really quite legitimate. How were you supposed to know you had homework!?
25. I tried, but I didn't understand the Instructions. This puts the onus back on the teacher. Why didn't they provide clearer instructions? It's usually a good idea to show some evidence that you at least gave it a go, though.
26. I volunteer at the soup kitchen on Monday Nights. Everyone loves a good Samaritan. If it gets you out of homework, well, that's just the universe giving you good karma.
27. I'm so sorry. I thought it was right here in my Bag! This one helps show that it at least is a genuine mistake.
28. I had way too much Homework for my other Class. Follow this one up with "You should talk to that teacher about how their overbearing homework requirements are impacting your students!"
29. The Library was Closed and I don't have Internet at Home. This one might get you a little more sympathy. The fact you don't have internet at home means you're not as privileged as many other kids, so your teacher might let you off lightly.
Related: Fun Things to do when Bored in Class
Truthful Homework Excuses
30. I was too busy doing something more important. Your teacher is instantly going to say "what was more important than your education?" Don't respond with "video games."
31. My parents kept me really busy on the weekend. But I promise I'll do it tonight. One thing I would say about this excuse is that you're saying "Hey, take it up with my parents. I wanted to do some homework!" But, you're also saying you've got a plan to get it done asap.
32. I was at football practice all night. Many teachers will still say "learning comes before sports" (which, as a teacher, I agree with). But, you've got a leg to stand on here. You don't want to let your team down, which is fair.
33. I did my homework, but I left it at home. This excuse does show that you at least put the effort in. But, you failed at the finish line! Come to class tomorrow with the homework and you'll win back some respect from your teacher.
34. I forgot I even had homework. Hey, it's truthful. But you're not going to get any sympathy for this one.
35. The computer didn't break. It was the Printer this time! An excuse that's almost as bad as "my computer broke", the printer issues excuse at least needs some photographic evidence to back it up. And, why didn't you email the homework to your teacher?
36. I had a Headache. Headaches are the worst. As a teacher myself, I'd probably have a little sympathy for this excuse if it's a one-off. But, I'd expect my student to bring a note from the parent to corroborate the story.
37. The homework was far too Easy. This isn't a good reason not to do homework. Your teacher is going to expect you to absolutely ace your next test.
38. My tutor accidentally took it home with them. Nothing like blaming your tutor for your own problems. As a teacher, I'd probably roll my eyes and tell you that you need to keep better track of your things.
39. I accidentally squished it in the bottom of my bag and now it's got rotten apple juice all over it. This one's funny to me because, well, as a kid this always used to happen to me. Rotten bananas were usually the culprit.
40. I spilled cereal all over it because I was doing it over breakfast. This sounds believable. I would tell my student the should at least show me the ruined homework as evidence. And, I'd also tell them that breakfast isn't the best time to do your homework.
See a List of 11 Homework Statistics
Blame the Parents
41. My parents don't believe in homework and won't let me do it. There are some parents like this. If a student said this to me, I'd be on the phone to the parents. So, if you don't want your teacher to call your parents, don't use this excuse.
42. My mother said band practice was more important. It's really hard for teachers to argue with parents via the student. But in my experience the teacher usually responds with: "you need to have better organization skills to get all of these things done in your own time!"
43. I help my father at work on a Tuesday afternoon. I just can't get it done on Tuesdays. Once again, the teacher is likely going to tell you to have more organization skills. But, you might occasionally get an extension out of this. Especially if you let the teacher know in advance.
44. My father looked at it, said it was outrageous government indoctrination, and told me not to do it. While I think this is hilarious, it's also something that happens a lot these days. Why is this world so divided? Science isn't controversial, people!
45. My mother was looking over my homework and forgot to give it back to me. Okay, time for me to put my teacher voice on: "She didn't forget to give it back to you. You forgot to ask for it back."
46. My mother threw it in the trash. This must have been frustrating to you! A teacher with a quick wit will respond: "it shouldn't have looked like trash then. You must have done a bad job!" Or, a more serious teacher might just tell you that you need to be more organized net time.
Blame the Teachers
47. You give too much Homework. There are plenty of people out there in this world who think teachers do give too much homework. They believe it's not fair and it's preventing children from leading a balanced and healthy life.
48. Your instructions are impossible to understand. This one really puts the pressure back on the teacher because you're basically telling them that they're bad at their job.
49. This was way too hard for me. You need to give me more guidance. Sometimes, it's true, teachers do assign homework that's way too hard. You do need to be resourceful and find ways to learn yourself. But at the same time, the teacher really should know better.
50. The homework is too easy. It's a complete waste of my time. Assigning homework is like playing Goldilocks. It can't be too hard, can't be too easy.
51. Between you and all my other teachers, you're assigning hours of homework every night. You all need to get together and resolve this. This one's surely going to set a cat amongst the pigeons. The teachers are going to talk about this at their next staff meeting. But, they might coordinate and come back at you as a united front!
FAQ: How to Get Out of Doing Homework?
The best ways to get out of doing homework are to:
Let the teacher know in advance that you won't be able to do it. Teachers respond better when you give them an excuse before time, not after.
Bring evidence of why you didn't do it. If you want your teacher to truly believe your excuse, you need evidence. This can be notes, photos, receipts, or anything else proving your story is true.
Really, the best way to avoid any issues is to just do the homework in the first place. But if you're reading this article, chances are the horses have left the stable. You're at a stage where you've got to come up with an excuse because in 10 minutes your teacher is going to be asking you why you haven't done anything!
Well, good luck with that! I hope you don't get into too much trouble, but I also hope you learn that next time the best solution is to just get that homework done in advance.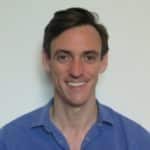 Chris Drew (PhD)
Dr. Chris Drew is the founder of the Helpful Professor. He holds a PhD in education and has published over 20 articles in scholarly journals. He is the former editor of the Journal of Learning Development in Higher Education.
Chris Drew (PhD) https://helpfulprofessor.com/author/admin/ What do Portuguese People Look Like? (10 Features & Stereotypes)
Chris Drew (PhD) https://helpfulprofessor.com/author/admin/ What do Spanish People Look Like? (Features & Stereotypes)
Chris Drew (PhD) https://helpfulprofessor.com/author/admin/ 10 Italian People Features & Stereotypes (What They Look Like)
Chris Drew (PhD) https://helpfulprofessor.com/author/admin/ 10 Polish people Features, Characteristics and Stereotypes
Leave a Comment Cancel Reply
Your email address will not be published. Required fields are marked *
12 Best Excuses for not Doing Homework
Most of the students detest doing homework. Some students find it time-consuming, other might complain about the busy schedule, while there are also students who find homework a boring task. But if you have not completed your homework, you need to be well prepared with an excuse because whenever you are given any task, your teacher might ask you to submit it the next day or at a specified date.
If you fail to submit your work and don't have a convincing explanation; you are sure to be punished. So, to be saved from punishment; you need to provide a good Excuses for not doing homework . But using the same excuse again and again can be risky since your teacher will have a doubt you. So, I have listed 12 excuses that can work well when you miss your homework. If you have already applied one, go for the second.
This list provides a number of options that can fit your sack.
1. I forgot to bring my notebook
forgot to bring my notebook
This is one of the most common and genuine excuse that you can use. If it's the first time you missed your homework, this trick of defence work very well. In a hurry, most of the students normally forget some of their notebooks. Hence, teachers can easily trust this reason for yours. But again, remember that don't give this justification time and again. Because it is illogical that every time when you are assigned task, you tend to forget your notebook.
2. I couldn't complete the work because I wasn't feeling well
not feeling well
If you have already made the above excuse once or twice, go for this one. Any diseases, infections or problems never come with an invitation and teachers to understand this well. So, if you tell that you fail to complete your work because you were sick, they will surely not punish you. Most importantly, even teachers know that students frequently face health issues, so your reason will be satisfactory to your teacher.
3. I tried doing the homework, but I failed to understand the topic
failed to understand the topic
This reason depends on the homework that you are given. If you are assigned task that is not explained properly in the class or if you are provided with the topic for writing, just like an essay that is quite difficult; you can undoubtedly apply this reason. You can tell your teacher that you tried researching the topic, but you failed to understand the core meaning of it. So, the teacher will automatically stand up to clear your concept or explain to you the topic of your work. But again, remember that don't give this reason if any topic is explained to you clearly in the class or if the topic of your written work is already explained to you in details.
4. My little brother tore my notebook
My little brother tore my notebook
If you have a younger brother or sister of age 5-10 years old, you can give this excuse for not doing homework . Yes, many times we complete our work but fail to pack up things. Thus, they remain scattered on our bed or table. Moreover, if we have little brother or sister, it is quite predictable that they pick our notebook and play with it, not knowing how important it can be. So, if you give this reason, your teacher might rebuke you for being careless but ultimately you will be saved from getting punishment for your incomplete work.
5. I was absent that day
I was absent that day
If your teacher hardly notices the number of students present in the class or if they hardly care to look at the attendance register; you can apply this reason for missing your homework. If you tell them that you were absent on the day when homework was assigned; they will grant you some more time to complete your homework.
6. I bought my notebook, but I'm not finding it anywhere now
Not finding it anywhere now
This reason displays that you have completed your homework and bought in the class, but somehow it got misplaced and you are not able to find it. So, in the class of 20-40 students, teachers will hardly have time to ask every student to check their bags and look for your notebook (which means someone might have mistakenly kept your notebook assuming that it belongs to them). Yes, most probably your teacher might tell you that "fine, search it and submit it to me tomorrow"'. This way you can have some more time to complete your work.
7. My PC or laptop didn't work last night
The laptop didn't work last night
This excuse again depends on the homework that you are given. If your homework requires the use of a computer or laptop; you can give this reason. You can just say that "I have completed half of my task, but unfortunately my laptop automatically shut down and it was too late to find any repair shop open". This reason will reflect the problem with your laptop and your teacher will not raise an eyebrow at you.
8. My friend borrowed my homework but he didn't turn up today to give it back to me
borrowed my homework
Make up an imaginary friend, who need your completed homework as a reference of the topic that he failed to understand. So, you can tell your teacher that your friend didn't understand the topic, so he borrowed your homework and promised to return back before school time. But unfortunately, he didn't turn up. Present it in a way that you tried helping your friend. Your teacher might get angry at you but ultimately they will consider your excuse for not doing homework.
9. I didn't find the prescribed page number in my course book
Not find the prescribed page number
Before giving this reason, you need to take a little risk of tearing the page from your book for which the homework is assigned. Tear the page in a way that it looks like the pages are missing from your book. So, if you are giving this reason; don't forget to take your course book along with you. Your teacher might ask you to handover that book in order to check the questions. So, if they really find the pages missing; that is surely not your mistake and you can be saved from the punishment for missing your homework.
10. I was in a hurry, so I mistakenly left my notebook in my mom's car, and now she's in the office
mistakenly left my notebook in my mom's car
This can instead be a good excuse for not doing homework. Many times, we tend to forget things in a hurry. So, just tell that you were carrying your notebook since it was already time for your class but you mistakenly left it in your mother's car and since they have reached the office, you cannot ask them to bring it back to you.
11. My neighbour disturbed me a lot, so I failed to focus
what is your problem
This can be the last excuse that you can use for missing your homework. When you had applied all other reasons earlier; and you are left with no other excuse; you can tell your teacher that your neighbour came to your place and distracted you a lot. Hence, you failed to concentrate on your task.
12. State the truth
State the truth
We all know that we cannot make reasons always for not completing the task. If you make a number of excuses time and again, you will surely be caught. Sometimes it's ok to give a reason but escaping homework every time is certainly not a good habit. So, at least give a try, and if you fail, give the true reason for it. This will build trust and probably your teacher might appreciate you for your sincerity.
Image Reference:- reddit.com, Tumblr.com, j-14.com
41 Comments Already
This is awesomely awesome
i think the last one was the best to tell the truth to the teacher
I have a trick which will work at least once on every teacher..
Just do some of the given homework and then spill some water on it. And tell the teacher that you completed it but accidently spilled some water on it. This will work if you use a notebook and an ink pen or one which isnt waterproof.
Then what is the use of doing half homework
So it would look realistic It wouldn't make sense to just spill water on a blank page
You wouldn't though because as the comment said, you do half the homework.
it would look like the rest dissolved
if your doing half why wont you just do all
Say you didn't fully understand the homework, but because you did it the night before you couldn't ask your teacher so you decided to give it a go and try your best
It just MAY work..
I have to write 200 sentacnes ●________●
the teacher might get mad and tell you not to drink water at your desk.
pls say some idea, I am India and from 2 years we are having online classes, so we have to write notes seperatley not during classes, I am not able to do it as I will have no time to study, and like this almost 6 months went of me without writing and from this weak Monday my teacher asked me about my notes and they did not scold me as I was a new student, but when she asked about it yesterday she scolded me, not all the teachers except my English mam, she is very strict about notes and stuffs and to all teachers i said it was in my home and I will bring it tommorow but I have not completed as it has atleast 10 lessons in every subject so I cant do it. Please someone give me an idea or advice 🙁
Do one thing tell your teacher you were not at home you were somewhere else and you came at night from your relative's home, maybe it will work because when I haven't done my homework I also give this excuse to my teacher it should work on your teacher too. BTW, I am also from India and my English teacher is also strict what a coincidence right?
Also, be proactive. Offer to do the homework and make yourself appear sincerely apologetic. This will make your missed homework appear to be for a genuine reason and not because you didn't want to do it.
Lol I am the most infamous person in my school for not submitting hw, the best way is firstly,you act like there was no homework, make it look like you were absent. However, your classmates might sabotage you. If your classmates does that, you express an emotion of 'what?' Then say 'oh that homework' Next, you say things like 'oh I think I might have left the homework in the school library, can I go check now?' Teachers need time the most, so they will probably just say forget it.This method works for all sorts of teachers, trust me
What about strict teachers?
Then you take the 'L'
How do I make and excuse for not doing a project Please help I didn't do my home work or my project and it's all due on Monday so tomorrow please help
Sorry this reply is late but I decided to write it anyway for the future: be absent that day. When you come back, ask if you can have another day to practice your project or polish it or whatever.
Sorry for late reply:- Tell your teacher that that you did it but you had gone to your frend's house to show it his mom since she can help you get an A+ on it but his dog ate it. Or Your younger sis or bro tore it or spoiled it. Or (if xerox is allowed) you xerox it from the library and when you were coming back home carrying the xerox and the original copy, on the way your neighbour's dog came and he tore the original and xerox copy and the library dint have any extras copy from where you could xerox. the library man dint give u permission to take xerox from other books. Or there was too less time to do it.
you've got high quality academic content.
How could I say I didn't do it without saying"the electricity stopped working" cuz EVERYONE says that so he won't believe me?
then say the wifi broke lol
I dont need any excuse because I do my homework on time and get best help with homework from myassignmenthelp website. you guys are best homework help USA
You guys should make a youtube channel for MyAssignmenthelp services. This is the Best online assignment help website for sure.
Just found this site, and I got an excuse I hear from a lot of students "My internet/network was down"
My homework is due in 10 mins!!! I told my teacher I couldn't finish it but I ONLY DID A PAGE WHAT DO I DO
tell her that you had to ¨se the restroom badly that day and had to sleep
yes thanks for helping me in my assingment
Instead you could just go to the nurse/sickbay before the lesson starts and pretend to be sick. OR You could go to class and tell the teacher that you are not feeling well and then she'll send you to the sick bay and that can buy you some time.
I've used the cat peed on it and the dog sat on it aswell as mum thought it was rubbish
Awesomely awesome dude
I wet my paper and told my teacher that. Then, he gave me another copy. I don't understand and I don't wanna do. Neither do I want to tell the truth. Please help…what can I do…
you could always take the refuge of "my PC wasnt working last night". Great job with the article here
Just try to distract the teacher or change the subject
my trick for not doing your homeworck do harf of is and just spill wortae over is and yuor techer will let yuo of
Leave a Reply Cancel reply
Your email address will not be published. Required fields are marked *
Want to publish your blog with us? Send your Blog on this Email Id:-
[email protected]

15 Good Excuses for When You Forgot to Do Your Homework
By: Author Hiuyan Lam
Posted on Published: May 23, 2021
Categories Etiquette & advice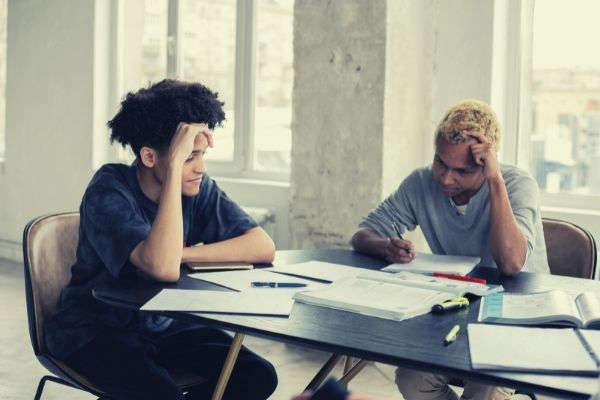 Having to do a ton of homework after a long day at school isn't a great feeling. But, if you don't do it, you'll get in trouble if you don't have good excuses not to do homework.
Instead of settling for a zero, you need to come up with good excuses to convince your teacher to give you a pass. These excuses not to do homework must be rock solid or else you might end up in even more trouble.
Saying the dog ate it is not a good excuse not to do homework, so don't even think about using that one. Here are 15 of the best excuses not to do homework that are guaranteed to work:
Things to pay attention to before making up excuses not to do homework
Before you go ahead and make up your excuses not to do homework, there are some things you must pay attention to. This will let you know if the excuse will work or not. The main things are: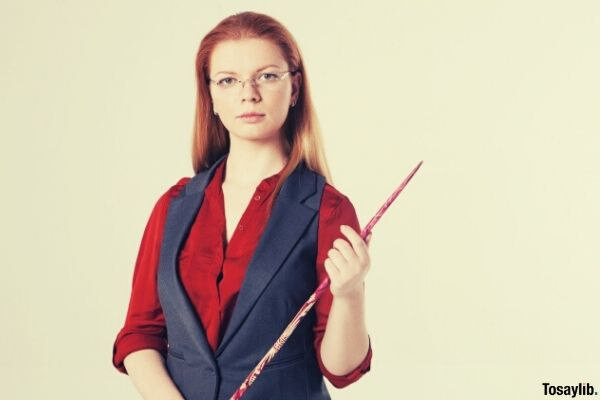 4 excuses about blaming family when you forgot to do your homework
Sometimes family can come in the way of getting your homework done on time. This can be because of a toxic home environment, or simply because a lot is going on at the moment. Here are 4 good excuses not to do homework that can be blamed on your family: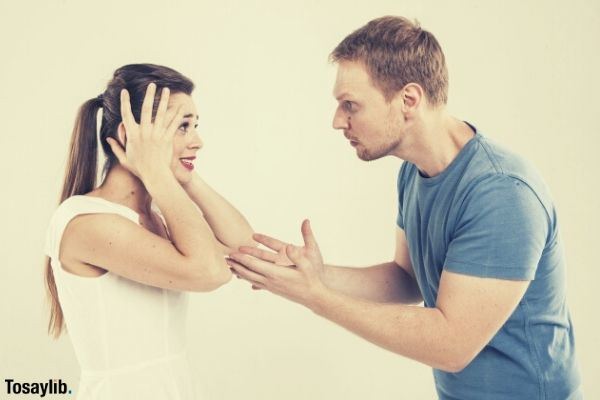 You May Also Like:
11 of the Best Excuses to not Video Call Someone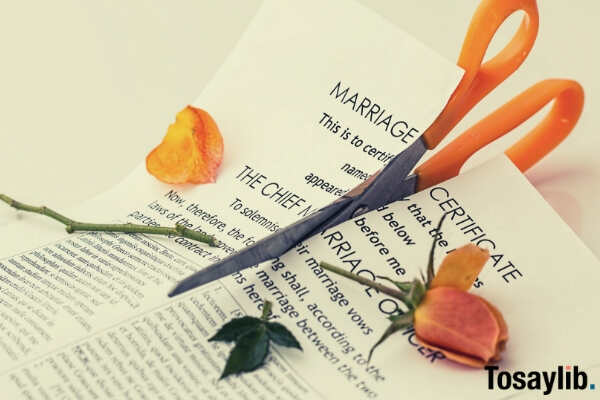 3 excuses that blame technology
As reliable as technology is these days, certain things may happen that will make it difficult for you to complete your homework assignments. Here are 3 excuses not to complete homework that you can blame on technology: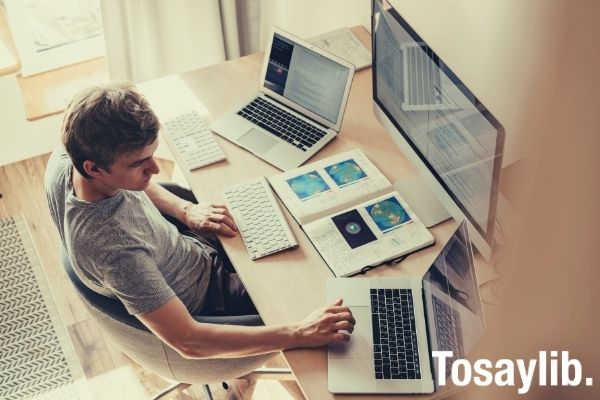 15 Good Excuses to Miss Class without Being Caught Lying
3 excuses for when you have conflicts
Unfortunately, teachers can sometimes put too much pressure on students to complete homework. Students might end up with a ton of homework that has to go in the same day, or experience scheduling conflicts with their extracurriculars. If this is your experience, here are 3 excuses not to do homework: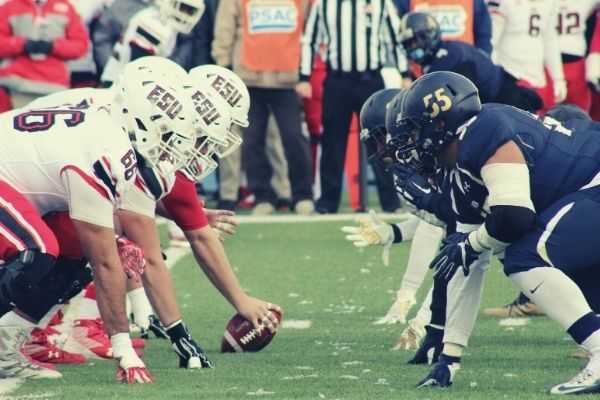 5 excuses for when you blame yourself
If there isn't anyone to blame but yourself, it's always a better idea to go with the truth than a lie. Being able to hold yourself accountable says a lot and it is obvious to seasoned teachers when students are grasping at straws. Here are 5 excuses not to do homework when it's all your fault: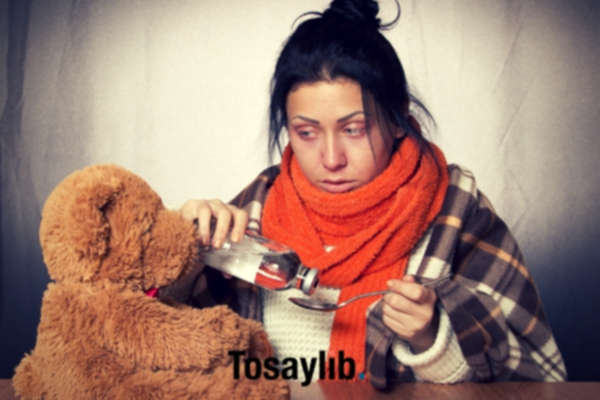 Now that you have your excuses not to do homework, please don't take advantage of them. Sure, homework might be no fun, but it will be helpful in the long run and you'll find that when test time comes, you'll have an easier time recalling what you have learned!