PDF Leadership and Management Assignment Sample
Added on - 2021-02-08
This report contains an introduction to management and leadership . Two organizations were selected to conduct small-scale research. The background of the organizations will be included in the paper. Followed by a literature review on the functions, tasks, roles of the managers, characteristics of an effective manager, and different leadership styles. The Methodology will cover the process of collecting, identifying, and analyzing the data. The findings will be compared with the literature review. The discussions will be wrapped in a conclusion.
Trusted by 2+ million users, 1000+ happy students everyday
Showing pages 1 to 4 of 12 pages
The main function of a manager include planning, organizing, Leading and controlling. Apart from these, more specific roles depend on the situation, culture of the organization and the goals of the company. An effective manager will understand the value of the employee, and try to utilize them efficiently by motivating them. The manager will communicate clearly and listen effectively. They will also have a positive attitude and will know how to take appropriate decision.
Found this document preview useful?
You are reading a preview Upload your documents to download or Become a Desklib member to get accesss
Single Unlock
Q&A Library Access
Chat support
Document Unlocks
Answer Unlocks
Students who viewed this
Subjects Pages Homework Help Essay on Management and Leadership
Management and Leadership Cmi Level 5
What is Management? This is in itself is open to debate in various cultures and practices as there are a number of different managers across all areas of life from a shift manager, upper, lower and middle management to a football club manager. To me a manager is an individual who is in charge of a certain group of tasks, or a certain subset of a company. A manager often has a staff of people who report to him or her, but can also just be held
Essay on Leadership and Management
According to Ricketts (2009) in today's world effective leadership and management is essential in order to archive success. Terms of leadership and management are being seen as synonyms and often used interchangeably. Some writers such as Zeleznik, Kotter think that there is no close relationship between leadership and management, while others persuade us that leadership is simply one of the characteristic of the manager. This
Principles of management and leadership Essay
To fully explain the relationship between Leadership and Management we need to appreciate that the two go hand in hand, they are by no means the same thing but they complement each other when driving any team to perform and exceed targets within a business. The manager's job is very task-focused. They often have to follow company
Essay about Management and Leadership in the Early Years
Throughout this assignment a discussion will take place into the theories of leadership, whilst examining the role of managers within the context of the early years. A series of management competences will be evaluated, whilst investigating the notions of leadership and collaboration.
Essay about Understanding Leadership
There are four main leadership styles, the first being Autocratic style which the manager retains as much control and decision making authority as possible, the manager does not give employees any input or consultation. The next is Bureaucratic which is where the manager manages 'by the book' which is where everything must be completed according to procedure and protocol. Mangers using this style will only consult with those above them in the chain of command. They simple enforce the rules of the workplace. The next style of leadership is Laissez-Faire which is also known as the 'hands off' approach to management. The manager usually provides little or no direction and give employees as much freedom as possible. All power is given to employees and they are to dictate their own work ethics. The last leadership style is the Democratic style which is also known as the participative style and this is where employees are encouraged to be a part of the decision making process. The democratic manager keeps their employees informed about everything that affects
Essay about Leadership
From your perspective, based on the video and articles for this activity, how did GE
An Effective Professional Nurse Leader
Leadership and management are two terms which are different and should not be confused with one another. The difference in these terms is based upon their motivation, personal history, how they think and act, their orientation toward goals, work, human relationships and themselves, and their views of the world (Grossman & Valiga, 2009, p.5). In leadership, their vision and goals come from a personal interest and passion in which may not be within the goals of the organization. In management, their vision and is from within the organization and not from their personal interest or
Leadership vs. Management Essay
Much has been written about the difference between management and leadership. In the past, competent management staffs ran effective companies. In light of our ever-changing world, however, most companies have come to realize that it is much more important to lead than to manage. In today's world the old ways of management no longer work. One reason is that the degree of environmental and competitive change we are experiencing is extreme. Although exciting, the world is also very unstable and confused. In an article entitled What's the Difference between Your Hospital and the Other? Gary Campbell states that the difference between a manager and a leader is that the manager "finds himself quite willing to
The Fast Subject - Management and Leadership Essay
'The Fast Subject' is a concept that many managers struggle to really get their head round. Chosen as one of the best in class, I'm proud to publish this fine example of a leadership essay from one of the top universities in the UK.
Leadership versus Management Essay
Is every good manager a good leader? Is every leader a good manager? Leadership and management are often used in similar perspectives, yet they do not share the same meaning. Leaders are exactly what the name says - they lead team members to success. Managers, like leaders, have the meaning referenced in the name. Managers manage over employees, striving for success. The two titles can be used simultaneously with one person, but this is a rare occurrence.
The Elements Of Leadership And Management Essay
Within each organization there should be effective leaders who should be able to maintain an organization's vision and mission. These leaders are part of the management that can effectively lead a growing organization to succeed. There are various tools such as character traits, influence, persuasion, and change which can help an effective leader manage. A manger/leader should be prepared to persuade and influence others by using their character traits. Theories of leadership, management, and influence and change will be a major topic in this paper. This paper will discuss each of the elements of leadership and management, and how influence, persuasion, and change can affect the outcome.
Management and Leadership Essay
As a Naval Officer I had the opportunity to experience both leadership and management. Today's Navy operates with fewer people and resources than before. Therefore, leadership and management are more important than ever. Very early in my career I was taught leadership and as I advanced through the ranks I experienced management.
The Field Of Leadership And Management Essay
In this topic we talk about many different forms of leadership and how it can affect relations between the corporate leadership entities and union leadership. Most often we see or read about in the news the break down between negotiations between the corporate leaders and the union leaders causing production to come to a halt while items are being negotiated.
"What skills does a manager need" This essay gives a general overview of the different skills managers require at the different levels of management
A managers job is complex and multidimensional, certain skills are required in order to effectively run an organisation. As used here management is the process of coordinating work activities so that they are completed efficiently and effectively with and through other people (Robbins, S., Bergman, R, Stagg, J. & Coulter, M. 2006). A manager is someone who works with and through other people by coordinating their work activities in order to accomplish organisational goals (Bergman et al., 2006). Essentially the main functions of a manager include planning, organising, leading and controlling, as researched by Henri Fayol, and in order to effectively complete these functions certain skills are
Essay on The Difference Between Management and Leadership
The act of directing and controlling a group of people for the purpose of coordinating and harmonizing the group towards accomplishing a goal beyond the scope of individual effort. Management encompasses the deployment and manipulation of human resources, financial resources, technological resources, and natural resources.
Related Topics
Academia.edu no longer supports Internet Explorer.
To browse Academia.edu and the wider internet faster and more securely, please take a few seconds to upgrade your browser .
Enter the email address you signed up with and we'll email you a reset link.
An assignment On Personal Leadership and Management Development
Through this assignment, a conceptual analysis has been made on the Leading Organisational Equality and Diversity based on the organization where it deals with the learning and development plan to ensure equality and diversity in the organization. Here, different learning approaches are shown along with effective implication of these tools and techniques, which can play a vital role in the proper management of the firm and leads to the success of the organisation. Here it is analysed very clearly how effective implications of equality in the organisation can energize an employee and leads them to the successful completion of the goals.
Related Papers
Dr Larry Jones-Esan
Supriya Mahajan
This case study is about the McDonald"s Training and Development and how the company achieve competitive advantage through training and development. Training and development is one of the important concepts of HRM. There is lots of concept in HRM like Recruitment, Selection, Performance appraisal but this case study basically focus on training and development concept. In this case study we are not comparing McDonald"s Training and Development with their competitors like Burger King, Subway, Pizza Hut, Domino"s, KFC. The main focus of this case study is to know how McDonald"s achieve competitive advantage through their training and development process.
Eduardo Karis
Purpose– The study was seeking to study the influence of on-the-job training on service delivery in a parastatal organisation. Parastatal organisations are affiliated to the government, with some operating autonomously from the government to offer essential services to the public. The study would help the government to offer capacity building to its employees so as that the employees can offer effective and efficient services to the nation. Design/methodology/approach– the research used descriptive research design and employed the geographical sampling method, where the employees at the Meru station were sampled, who are 162 in number. A questionnaire was hand-delivered and picked after the respondents completed to fill them. Open and close-ended questions were used in the questionnaire. Descriptive analysis was employed and percentages were presented in tables and figures. Findings– Results show that 92% of the respondents agree that training policies affect service delivery, with 100% agreeing that the length of training affects service delivery at KFS. From the study findings 74% of the respondents agree that the level of training affects service delivery of employees at Kenya Forest Service, with 100% of the respondents, agreeing that curriculum affects service delivery. The employees stated that the job training policies should be crafted in collaboration with all employees so that their training needs, the need for retention and employee morale are catered for and enhanced in the policies. This would translate into crafting policies that support and enhance service delivery in the organisation. Originality/value– The study picked on a parastatal for the study since it is semi-autonomous from the government and on-the-job trainings are done with the expectation of improving employees' service delivery. The study is one of its kind in the region as not many studies have been done on parastatals in the region.
Nageswara Rao
Shreya Lamsal
Journal ijmr.net.in(UGC Approved)
The project is all about Training and Development of employees. Human resource management is the management of employee's skill, knowledge abilities, talent, aptitude, creativity, ability etc. different terms are used for denoting Human Resource Management. They are labour management, labour administration, labour management relationship, employee –employer relationship, industrial relationship, human capital management, human asset management etc. Though these terms can be used differently widely, the
Loading Preview
Sorry, preview is currently unavailable. You can download the paper by clicking the button above.
We're Hiring!
Help Center
Find new research papers in:
Health Sciences
Earth Sciences
Cognitive Science
Mathematics
Computer Science
Academia ©2023
New Zealand

[email protected]

+974-55545283
+353-858275584
Leadership and Management Project Assignment Sample
Leadership project
Introduction
Leadership is the most prominent pillar of an organization. No organizational performance can come up with brilliance if there is a lack of effective leadership. Leadership enables employees to think out of the box. Leaders create new visionaries for the organisation. An effective leader can reach the highest level of success. Through this assignment, it has been seen how effective leadership is the key to the success of an organization. Leadership not only stresses organizational performance but also helps in developing a personality for future perspective.
1. Different Types of Leadership and Management Styles depending on History, Culture, Geographic Life
Leadership and Management styles affect the working of the organization. The organisational performance is largely based on leadership or management skills (Rosenbach, 2018). Different organizations adopt different types of leadership and management based on history, culture, and geographic life.
The leadership style followed based on history is Autocratic Styles. The autocratic style is the ancient form of leadership and management. This was followed by almost all organizations in previous times. During the previous times, the freedom of the followers or the employees in the organizations was restricted and very limited. The leaders followed the path of dictatorship over the employees. The choices of the employees were restricted. The leaders were considered to be God and they possessed all the power. The leaders were the ones who used to make all the decisions by themselves without the consultation with others (Priest & Gass, 2017). The responsibilities and duties were forced down upon the individuals and the basic rights of the individuals were ignored. This form of leadership was detested by several people as it was burdening and restricting the basic rights of the people. The organization which focuses more on quantity would tend to follow autocratic leadership. However, there was another form of leadership that was prevalent in the previous times. That is known as democratic leadership (Grint et al. 2016). Democratic leadership is just the opposite of autocratic leadership. It was preferred by most of the employees. It is the form of leadership when the leadership listened to the employees and all decisions were taken with the consultation of the employees. The companies which believe in quality and not on pressurizing the employees would follow democratic leadership. Apple follows democratic leadership as it believes in the effort of teamwork and tries to bring out the best quality.
On the basis of culture, the most preferred leadership or management style is transformational leadership. An organization poses employees from different backgrounds. Every employee has a different cultural background and different beliefs as well. Transformational leadership encourages each culture to take an active part in the betterment of the organisational level. In transformational leadership, leaders understand the cultural bindings of the employees and work in collaboration with them (Antonakis & Day, 2018). The leaders believe in feedback. Through the feedback, the leaders try to respect the cultural beliefs of every individual.
On the basis of geographic life, leadership must adapt the caching styles of leadership. As the name suggests, this is the style where the leaders try to give lessons or coaching to the employees relating to various things. On a geographic scale, it is not always possible for every employee to be fully aware of all the geographic lessons. However, these geographic lessons might give a biot to the performance. In those cases, leaders adapt coaching style to coach and train the employees based on geographical aspects. For example, Apple would give training to its employees based on the country of its operations.
2. Impact of Leadership/Management Style impact on People Performance and Productivity
Leadership and management are two pillars within the different organizations. The leaders and the managers are considered as the guide who takes the organization and the employees to a different level altogether. In an organization, the most important resources are the employees associated with it. That is the reason why it is very important that the managers and the leaders adopt the proper style. The leaders and the managers are the people whom the other employees can idealize for producing better works for the betterment of their personal career and the organizational impact as well (Asrar-ul-Haq and Kuchinke, 2016). For decades the different leaders and managers have adopted different styles which suited their personality and the motto within the organization. But the most important thing to remember in this case is that if the leaders only think about their choices and the things they like within the organization then it is most likely to not have a promising impact on the employees within the organisation.
A proper leadership style is all about looking for the benefits associated with the organisation and long with that also to reach for the employees who are facing the different problems within the organisation. The leadership style which has the willingness to produce growth, learning and experience is also very beneficial for the employees. There are different kinds of leadership styles and managerial styles within an organization. In different sectors, the appropriate leadership or managerial style can have a strong impact on the employees working for the organization (ABUBAKAR, ESTHER and ERU, 2018). The seven mindset leadership style reduces the mental stress of the employees and motivates them to give their best for the organization. This is very good for the productivity, reputation, and benefit of the organization. How they impacted our organization is focused below.
As an example it can be said that within our organization there is a leadership style;e which evolves with the different changing dynamics and it also abides by the seven leadership mindsets. It has enabled the leaders to cope up with the change and also inspire the employees to do the same. In this process the team has been heavily benefitted and it also helped them to acquire the proper insight on the projects and act as a team. This leadership style has enabled the employees to grow more and in a way it is supremely beneficial for our organisation.
3. Impact of certain leadership style to determine who will follow and how they will follow
The leaders are the ones who direct an organization and lead the team to produce the proper product and services for the benefits of the organisation itself. The different factors associated with the leaders can lead the employees and the organization to achieve the highest accomplishment. In order to do so it is very important to adopt a proper leadership style. In this report, the seven mindsets of the leaders are discussed as the most effective tool within the different organizations. The leaders and the managers are the most powerful person within the corporate sector and sometimes the leaders can be considered as the hero of the different corporate benefits as well (Alghazo and Al-Anazi, 2016). In order to achieve that position, it is very important for the leaders to adopt certain qualities and attributes that can motivate and inspire the employees and their decisions regarding the organization as well.
Leaders are the ones who the employees, the authority can follow in the context of taking decisions or act correctly within the organisation. If the leader can be the epitome of ethics then it can give the employees the reasons to follow him and ideologies that leader as well. If the leader is strong headed, selfless, motivating, and inspiring at the same time then the employees will certainly follow the leader and also develop those attributes within them which are very beneficial for the organisation in general (Al Khajeh, 2018). If the leaders are hardworking and friendly with the employees then the employees can be hardworking too and they have the scope to discuss the different issues with the organization. In this way it is very evident that the good leadership traits can develop another good leader within the organisation. Thus the employees can follow the leaders and be motivated enough to contribute to the success factors of the organisation itself.
As an example it can be said that within our organisation the leaders are the ones who inspire the people or the employees to indulge in the good activities. As a leader, I always wish to be friendly with my team so that they can come to me without any hesitation at the time of emergency or if they are facing any problems within the organisation. Other than that I try to divide the work pressure equally so that they cannot be a cause for the different mental stress and ambiguity within the employees. Thus I have a very good relation with my team and they at the different phases of decision making processes follow me even if I do not give any output at that specific point of time.
4. Evaluation of Personal Leadership Capabilities using Seven Leadership Mindset
Seven leadership mindset theory enables to understand the mindsets and qualities that a leader must possess within oneself to bring out a change in the organisation and in the society, in a broader perspective. The seven leadership mindsets, as the name suggests, tells about the precise mindsets and the behavioural pattern that one must have to become a successful leader. These seven leadership mindsets can help in bringing ad development in the personal capabilities of being a leader.
Seven leadership mindsets theory clarifies that the step parameters can bring out the leadership capabilities. The seven parameters would help to become a successful leader. A successful leader needs greater vision, huge capabilities, a sense of understanding and decision making power. These are the basic qualities of a leader. I would like to imbibe these qualities within me to become a successful and effective leader in future. The seven parameters that have been mentioned here paves way to a bright future. With the help of these seven parameters, not only would a career be prominent, but also it would help me to develop my personality in a broader sphere. These parameters would aid in performing different job roles. A leader odds to perform different job roles in an organisation. These parameters negate any kind of restriction. Thus, these parameters would help me to fit in any kind of job role in the organisation. An organization demands various kinds of job roles at various times. A skilled personality can not be restricted to a certain sphere of job. Restriction would bring destruction to the personality development of a person (Western, 2019). Restriction comes from conservativeness and ability to create new ideas. With the help of seven mindset parameters the conservativeness would wither away and broader perspectives would open up in front of me.
5. Definition of an Effective Leader
With the reference to the seven mindset theories, an efficient leader needs to possess certain qualities. The qualities are:
A leader must be open to all. There must be no restrictions in the thinking procedures of a leader. The leader needs to be open in behavior towards the employees (Glatthorn, Boschee, Whitehead & Boschee, 2018). Leaders should not support any kind of favouritism or indulge in any kind of narrow thinking or partial practises.
The most important quality of an effective leader is ambitiousness. A good leader needs to be highly ambitious. The leader must believe in the process and look forward to completion of the goals by hard work and diligence
Another most important quality that must be assessed by an effective leader is desire. The leader must have a desire for ROI. ROI refers to the return on investments. Organizations need to make serious decisions related to investments to make progress in the economy. However, it's the duty of an efficient leader to know about the ROI so that the organisation does not make any wrong decisions about important decisions. It also refers to the decision making power of a leader
As mentioned earlier, a leader must have a belief in the process. The leader must believe that the results will be positive. If leaders do not have beliefs, the employees would not be able to be motivated. Therefore, belief is very important for being an effective leader. Belief is very important to make a change in the economy and society.
An effective leader needs to be committed to the cause. If the leader is reluctant, it would be impossible to motivate the employees towards the work. Therefore, commitment is very important. A leader should not lose vision at any given circumstance. The commitment of a leader is the motivating factor for the employees.
Recommendation
From the above discussion it is clarified that there is a good persisting leadership within the organisation. But the surrounding situation within the organisation is continuously changing and developing and that is the reason why it is very important for the leadership style to be more adaptive to the different situation. The adaptive leadership style will make the style friendlier with the employees. If the leaders can be adaptive then it will make ways for the employees to be adaptive to the different changes within the organization as well (Northouse, 2018). Thus the organisational environment will not be devoid of any kind of changes and the employees will not be rigid as well.
These are the different benefits associated with adaptive leadership. As a leader it is very important to focus on the communication more as the communication is the key to solve the different problems and to mitigate the confusions within the employees. The distribution of the activities within the team should be done in an effective manner as well because it will benefit the different types of mental stress conditions of the employees. If these small changes are implemented then a far better leadership style can be emerged for the betterment of both the organization and the employees.
This project largely talks about the leadership style and the abilities that a leader must possess. An efficient leader needs to possess various kinds of skills and abilities to make sure that the employees are well motivated and dedicated to the case. It is the responsibility of the leaders to bring a positive shift in the organisation with the help of their vision and perspectives. Through this assignment, the various styles of leadership have also been talked about. The assignment shows how different leadership styles can bring a change in the mindsets of the employees.
ABUBAKAR, S., ESTHER, G.Y. and ERU, E.J., 2018. Impact of Leadership Style on Employee Performance (A Case Study on Private Organization in Lagos State Nigeria). International Journal of Research , 5 (23), pp.1005-1011.
Al Khajeh, E.H., 2018. Impact of leadership styles on organizational performance. Journal of Human Resources Management Research , 2018 , pp.1-10.
Alghazo, A.M. and Al-Anazi, M., 2016. The Impact of Leadership Style on Employee's Motivation. International Journal of Economics and Business Administration , 2 (5), pp.37-44.
Asrar-ul-Haq, M. and Kuchinke, K.P., 2016. Impact of leadership styles on employees' attitude towards their leader and performance: Empirical evidence from Pakistani banks. Future Business Journal , 2 (1), pp.54-64.
Bolman, L.G. and Deal, T.E., 2017. Reframing organizations: Artistry, choice, and leadership . John Wiley & Sons.
Covin, J.G. and Slevin, D.P., 2017. The entrepreneurial imperatives of strategic leadership. Strategic entrepreneurship: Creating a new mindset , pp.307-327.
Glatthorn, A.A., Boschee, F., Whitehead, B.M. and Boschee, B.F., 2018. Curriculum leadership: Strategies for development and implementation . SAGE publications.
Grint, K., Jones, O.S., Holt, C., and Storey, J., 2016. What is leadership? The Routledge Companion to Leadership , p.3.
Johnson, C.E., 2019. Meeting the ethical challenges of leadership: Casting light or shadow . SAGE Publications, Incorporated.
Martin, B., Breunig, M., Wagstaff, M. and Goldenberg, M., 2017. Outdoor leadership . Human Kinetics.
Northouse, P.G., 2018. Leadership: Theory and practice . Sage publications.
Northouse, P.G., 2019. Introduction to leadership: Concepts and practice . SAGE Publications, Incorporated.
Priest, S. and Gass, M., 2017. Effective leadership in adventure programming, 3E . Human Kinetics.
Rosenbach, W.E., 2018. Contemporary issues in leadership . Routledge.
Sanders, J.O., 2017. Spiritual leadership: Principles of excellence for every believer . Moody Publishers.
Western, S., 2019. Leadership: A critical text . SAGE Publications Limited.
No Need To Pay Extra
Turnitin Report
Proofreading and Editing
Consultation with Expert
Live Session 1-on-1
Quality Check
New Special Offer
Get 25% Off
Our services.
Academic Writing Help
Marketing Assignment Help
Computer Assignment Help
Essay Types
Case Study Help
Management Assignment Help
Academic Assignment Help
Assignment Help
Other Services
Enter Your Detail
Word count: 2000, share your reviews.
IN A HURRY?
GET A CALLBACK.

RESEARCH PAPERS AND ESSAYS
ESSAY TOPICS
PRESIDENTS OF THE UNITED STATES
Joseph Robinette Biden
Donald Trump
Barack Obama
States Ranked by Size & Population
States Ranked by Date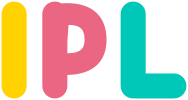 Essay On Effective Leadership And Management
The theory of motivation for costco.
A good leader or manager is a leading servant that serves and motivates the people placed under his/her authority and focuses toward a common vision and goal. It is also important for leader/manager to actively listen to other team members, otherwise employees may think that the leader/manager lack interest in whatever they are willing to contribute to the organization. Effective management is to develop the potentials of his/her subordinates by assigning a role of leadership to
Participative Leadership Style In Nursing
Leaders are able to inspire their team and accomplish goals. Having a strong leader standing behind you can push members to do the best they can. In this paper I'm going to discuss the leadership style that I possess. I will also describe what leadership and management theories that align with my leadership style. Finally, I will discuss the type of work environment I create, based upon my leadership style and three key actions or behaviors I demonstrate to be a successful leader.
Pmpg 5501 Leadership And Management Case Study
2. In the project management field, why is it important to differentiate between these two perspectives?
Difference Between Managers And Leadership
The main difference between leaders and managers are the relationship between the followers and manager and leaders, how leaders and managers solve the problems they face and the difference in emotional intelligence between leaders and managers. Leaders and managers have difference in point in view for the future of the business. The essence of leadership is to have a
Nursing Leadership Style Analysis
Leaders are an integral component in the healthcare system. An effective manager must be able to integrate leadership skills with the ability to carry out management functions (Marquis & Huston, 2015, p. 48). Effective leadership styles help to retain staff and promote job satisfaction (Azaare & Gross, 2011). Every individual has a unique leadership style.
Leaders In Lord Of The Flies
Being a leader is not always the easiest thing. Leaders take risks and make hard decisions. Some people are followers and that's ok, we need those people, they are necessary. The qualities of a leader are sometimes hard to pin point. But, if you look around, you will most likely find someone who will point you in the right
Rothkopf's National Insecurity: American Leadership In An Age Of Fear
David Rothkopf gives a brief distinction between leaders and managers and though I agree with some of his points, others I do not. I believer leadership is a natural trait one is born with that may be molded and sharpened. It is a skill one may imitate but not replicate. Whereas, I believe management may literally be a job. It is a skill one may learn from and is more analytical than leadership. To be President of the United States, one must have both leadership and management traits. This allows you to manage others whom give you advice on topics you are not an expert on and then choose, which is best. One can not solely rely on others to make hard decision they are not comfortable with as President. This is where being a leader comes into play. A leader naturally has the confidence to take all points of views and mindsets into consideration before making a difficult
Task Switching: Article Analysis
With a background in business, the author representing information about 4 differences between leader and manager. He had worked in this sphere for over 30 years, that is the main reason for being reliable this source (Plucknette, 2015). He clearly explained the 4 main distinctions between managers and leaders, therefore this source is very apoppriate for essay (Plucknette, 2015). Furthermore, the author of this journal could not use biases, because he provides information according to his many years experiences. Lastly, because of the currency of this journal, it is useful to consider this up to date data in the final
My Leadership Philosophy Essay
From my point of view , Leadership has more to it than I can possibly imagine. I define leadership as the art of enabling a group of people get to a specific destination.As a leader your main focus was to enable your followers lead theselves. As i think deeper i realise a person cannot choose to be a leader. I think a lot of the time people take on leadership positions without knowing. For example The role of leading your siblings because you are the first child is not by choice you just become a leader in that situation by birth.Although someone might argue that for some leadership positions a person has to choose to run for that position. I think this perception only applies to big leadership positions which constitute a minimal number of leadership positions.
Reflective Essay On Leadership And Management
On one hand managers, not only motivate people but they also set the course of direction and organize to achieve the targets. The managers specialize in setting a positive bench- mark around the boundaries for their teams and also individuals..
The Seven Habits Of Highly Effective People By Stephen Covey
designing care with the patient and family is a true skills set and cultural attribute that adds
Difference Between Trait And Behavioural Theories
Leadership- The ability to influence a group toward the achievement of goals. Management the use of authority inherent in designated formal rank to obtain compliance from organizational members because management positions come with some degree of formally designated authority, a person may assume a leadership role simply because of the position he or she holds in the organization. But not all leaders are manager, nor, for that matter, are all managers' leaders. Just because an organization provides its managers with certain formal rights is no assurance that they will be able to lead effectively
Autocratic Leadership Case Study
Management and leadership practices are helpful and useful to individual's prosperity and that of our organization. Leadership and management theories concentrate on what qualities recognize and distinguish between leaders and followers in an organisation. Leadership can be characterized as a procedure by which an individual impacts others to accomplish a target and coordinates the organization in a way that makes it more coherent and cohesive. On the off chance that you have the longing and willpower, you can turn into an effective leader. Great leaders are creating and developing through a ceaseless procedure of self-study, experience, training and education. While leadership is learned, the knowledge and skills have by the
The Importance Of Organizational Strategy
"An organizational strategy is the sum of the actions a company intends to take to achieve long-term goals (Johnson, 2016)". Organizational strategy is derived from a company 's mission, which tells why an organisation is in business. There are three important aspects of organizational strategy such as resources, scope and the company's core competency (Johnson, 2016). As Johnson (2016) postulated that top management produces the larger organizational strategy, while middle and lower management adopt goals and plans to satisfy the overall strategy. Germano (2010) states that leadership has a significant impact upon organisation and its success, whereby leaders determine values, culture and employee motivation. Additionally, he further added
Reflective Essay: To Be An Effective Leader
Leadership is the art of empowering people around you to achieve a goal. As a leader I want to help others become leaders themselves. I firmly believe that by leading based on my values this will be accomplished. I have had many leadership influences throughout my career. Some of them showed me the way I wanted to someday lead and others showed me exactly how not to. Either way, both were influences. The people in my life that influenced me in a positive way always empowered me. They raised me up; they believed in my potential even when I could not see it for myself. They supported, cared for and listened intently to my concerns and needs. Goal after goal was met, trust was evident and the moral was positive and uplifting. There
More about Essay On Effective Leadership And Management
Related topics.
Organizational studies and human resource management
Fiedler contingency model
Situational leadership theory
The Essay Writing Experts US Essay Experts
Disclaimer: This is an example of a student written essay. Click here for sample essays written by our professional writers.
View full disclaimer
Any opinions, findings, conclusions or recommendations expressed in this material are those of the authors and do not necessarily reflect the views of UKEssays.com.
Concepts Of Leadership And Management Assignment
Reference this
1.0 Introduction
If you need assistance with writing your essay, our professional essay writing service is here to help!
1.1 Analysis of the concepts of leadership and management
1.2 evaluation of the key management and leadership theories, 1.3 assessment of the challenges of leadership and management practices, 2.1 analysis of the key motivational theories and how they influence organisational success, 2.2 evaluation of the role of leadership and management in employee motivation, 2.3 analysis of the contribution of performance management techniques as organisational processes, 3.1 analysis of the development of teams.
Our academic experts are ready and waiting to assist with any writing project you may have. From simple essay plans, through to full dissertations, you can guarantee we have a service perfectly matched to your needs.
3.2 Analysis of the roles and models of team leadership
3.3 evaluation of the role and usefulness of teams within the organisation, cite this work.
To export a reference to this article please select a referencing stye below:
Related Services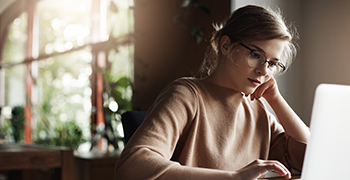 Essay Writing Service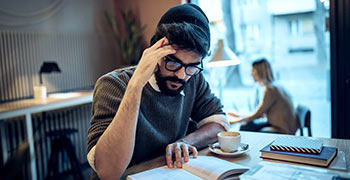 Dissertation Writing Service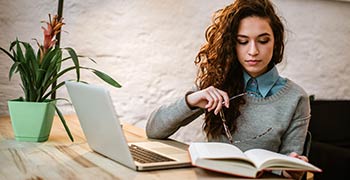 Assignment Writing Service
DMCA / Removal Request
If you are the original writer of this essay and no longer wish to have your work published on UKEssays.com then please:
Our academic writing and marking services can help you!
Find out more about our Essay Writing Service
Undergraduate 2:2
7 day delivery
Marking Service
Samples of our Service
Full Service Portfolio
Related Lectures
Study for free with our range of university lectures!
Accounting Lectures
Business Lectures
Economics Lectures
Finance Lectures
All Available Lectures

Freelance Writing Jobs
Looking for a flexible role? Do you have a 2:1 degree or higher?
Study Resources
Free resources to assist you with your university studies!
Business Lecture Notes
How to Write an Essay
Essay Buyers Guide
Referencing Tools
Essay Writing Guides
Masters Writing Guides
Search Support Articles
*You can also browse our support articles here >
Change Region / Country
Here you can choose which regional hub you wish to view, providing you with the most relevant information we have for your specific region. If your specific country is not listed, please select the UK version of the site, as this is best suited to international visitors.
United Kingdom
United States
United Arab Emirates
Saudi Arabia
Module 10: Leadership
Assignment: evaluating leadership, preparation.
In your readings on Leadership, you learned the difference between management and leadership, as well as traits, styles, and situations of leaders and leadership. Many modern-day leaders were profiled in the text, including:
Warren Buffett
Martin Winterkorn
Carrie Toldstedt
Ginni Rometty
Mark Zuckerberg
In this assignment, you will research and write about a modern leader of your choice. You may not select one of the leaders listed above .  The following steps will help you prepare for your written assignment:
Thoroughly read the Leadership module.
Carefully consider the traits, styles, and differing situations for leadership in today's organizations.
Select a leader to profile in your written report. You may select one you admire, or a "good example of a bad example."  There are numerous websites naming leaders to get you started.  A quick search on "famous contemporary leaders" revealed millions of possible lists, OR you may select a leader in your personal or professional life: your boss, a coach, a team leader, etc.
Research your chosen leader, identifying evidence of his/her traits, styles, and leadership situations. Relate your findings to the module concepts. For example, how did your chosen leader demonstrate the trait of "desire to lead"?  Prepare examples.
First, introduce your leader, and state why you selected him/her. Was their leadership effective or not effective?
Next, expand upon the traits and style of your leader, including at least three properly referenced and defined terms from the module reading. For example, if you select Drive, describe what the term means in the context of leadership and how your leader demonstrates it.
Next, describe the leadership situation your chosen leader was in, using one of the Situational Leadership Models from the module reading. For example, if your leader was charged with a group of new or low-competence employees, did they use the Selling style prescribed by Ken Blanchard?
Finally, conclude with a short description of your personal leadership style and how effective it has been for you to date.
Your written assignment will be graded using the  Written Assignment Rubric . Please review and keep it in mind as you prepare your assignment. Each component is weighted as follows:
10% Organization and Format
Adequate: Writing is coherent and logically organized, using a format suitable for the material presented. Transitions used between ideas and paragraphs create coherence. Overall unity of ideas is supported by the format and organization of the material presented.
40% Content
Adequate: All required questions are addressed with thoughtful consideration reflecting both proper use of content terminology and additional original thought. Some additional concepts are presented from properly cited sources, or originated by the author following logic and reasoning they've clearly presented throughout the writing.
40% Development – Critical Thinking
Adequate: Content indicates original thinking, cohesive conclusions, and developed ideas with sufficient and firm evidence. Ideas presented are not merely the opinion of the writer, and clearly address all of the questions or requirements asked with evidence presented to support conclusions drawn.
10% Grammar, Mechanics, Style
Adequate: Writing is free of spelling, punctuation, and grammatical errors, allowing the reader to follow ideas clearly. There are no sentence fragments and run-ons. The style of writing, tone, and use of rhetorical devices is presented in a cohesive style that enhances the content of the message.
Assignment: Evaluating Leadership . Authored by : Betty Fitte and Lumen Learning. License : CC BY: Attribution
Privacy Policy
Leaderhisp and Management Assignment
Uploaded by, document information, description:, available formats, share this document, share or embed document, sharing options.
Share on Facebook, opens a new window Facebook
Share on Twitter, opens a new window Twitter
Share on LinkedIn, opens a new window LinkedIn
Share with Email, opens mail client Email
Copy Link Copy Link
Did you find this document useful?
Is this content inappropriate, reward your curiosity.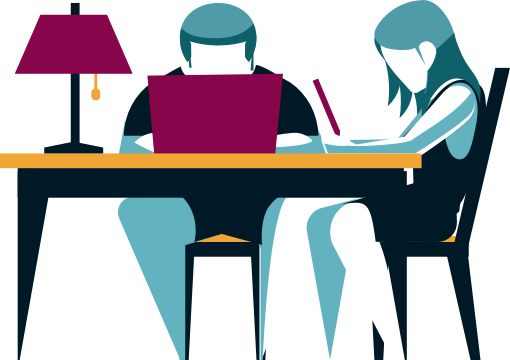 Share on Facebook, opens a new window
Share on Twitter, opens a new window
Share on LinkedIn, opens a new window
Share with Email, opens mail client